Encinitas looking to expand homelessness services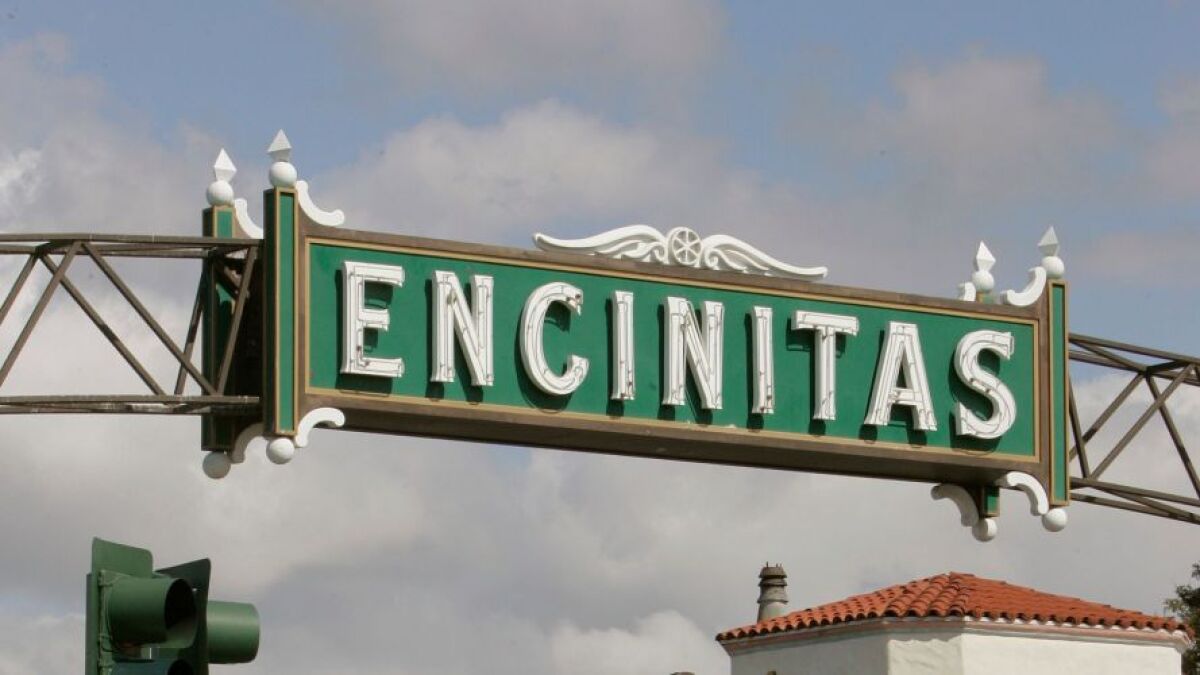 Plans could include participating in a regional shelter program
The next stage in Encinitas' efforts to resolve its homelessness problem may include participating in a regional shelter project, partnering with area health care providers and networking with nearby cities.
During a special City Council meeting last week, city employees gave an assessment of what's been accomplished so far under the city's 2-year-old, Homeless Action Plan and what's up next.
Upcoming goals, they said, include:

Participating in an effort to establish a 24-bed shelter in an unincorporated area in North County.
Working with Scripps Memorial Hospital Encinitas to coordinate when homeless people are discharged from the hospital, so that they can receive access to clothes, food and transportation.
Partnering with social workers at Village Square Healthcare Center to obtain placement for homeless seniors with significant medical needs.
Creating a networking group with neighboring North County cities to share resources and ideas.
Accomplishments included expanding the city's participation in a regional task force on homelessness issues, hiring a social services outreach worker and increasing awareness about services available to people experiencing homelessness. The federal grant-funded, outreach case manager assisted 291 people between November 2021 and February 2023, city records indicate.
The city also has just received word that it will receive a five-year grant, totaling $936,264, that will help fund homeless services.
Mayor Tony Kranz said he had asked for the assessment of the action plan because it was both the 2-year anniversary of adopting the plan and the 3-year anniversary of the city's Safe Parking Lot program, an overnight parking area for people who are temporarily living in their vehicles.
"I just think it's a good time to check in," he said.
After the staff presentation, the council heard from five public speakers who all said that Encinitas should rethink what it's doing and let the regional entities handle the homeless problem.
"Put your emphasis on that — please do not continue with this," city resident Donna Westbrook said.
Fellow speaker Elena Thompson said the city needed to "push the pause button," and get more information on the financial costs associated with providing services. She said she would rather have a sidewalk along La Costa Avenue than more homeless programs. And, several speakers said the city's programs will only increase the number of homeless people in town.
Councilmember Bruce Ehlers said he too would like more information about the finances and a "wider discussion" about program goals at future meetings.
Councilmember Kellie Hinze said she didn't agree with the public speakers who said that the city's homeless programs are encouraging out-of-town homeless people to flock to Encinitas. The people she sees on the streets have been there for years, she said, adding that there are even former school classmates of hers.
Hinze added that people often ask her how they can help homeless people, saying they want to provide food or clothing. City employees and a Sheriff's Department representative told Hinze the best option would be to contact the city using the MyEncinitas App and let a trained social worker provide assistance, rather then doing it yourself.
"So, it sounds like I responded in the wrong way," the city's mayor said as he recalled an incident where he tried to help a homeless woman who was having a psychotic break and she lashed out at him.
Sign up for the Encinitas Advocate newsletter
Top stories from Encinitas every Friday for free.
You may occasionally receive promotional content from the Encinitas Advocate.