Encinitas chamber to host State of the City event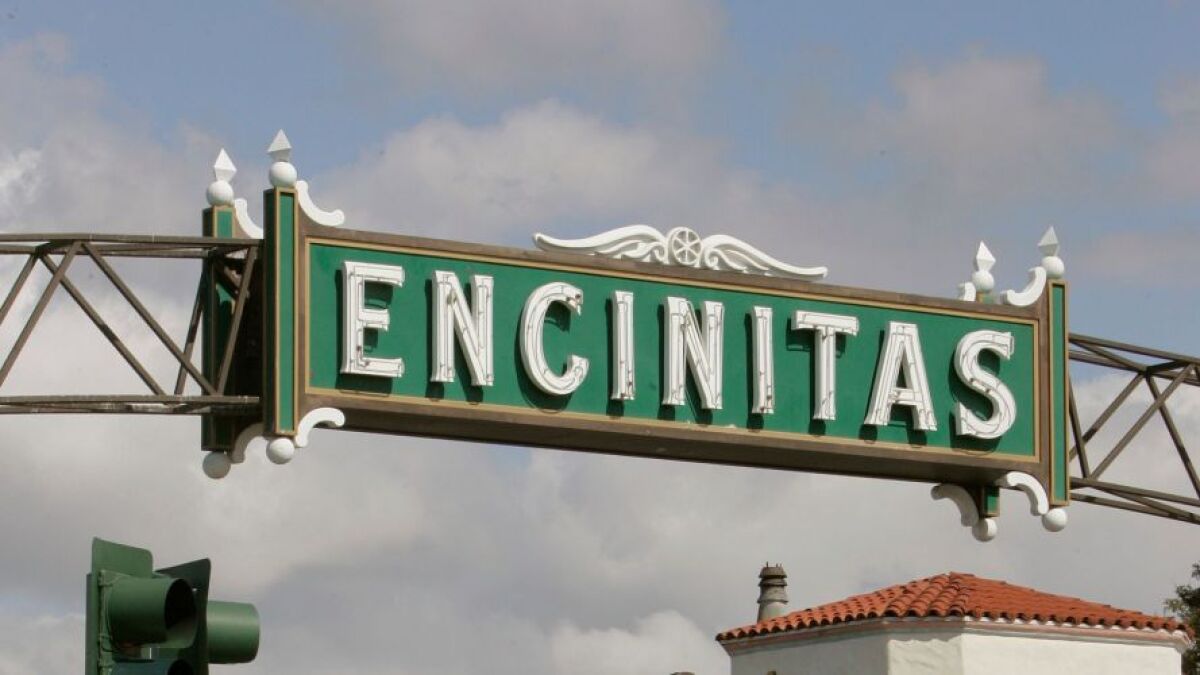 Event will return to the city's community center in late April
The Encinitas Chamber of Commerce will host the State of the City at the city's community center.
"We used to hold it in the spring and then COVID happened," Carol Knight, community relations director for the Encinitas Chamber of Commerce, said Friday as she discussed plans for this year's event on April 27.
The 2020 event was canceled because of the coronavirus, the 2021 event moved to the fall because of the virus and then, in 2022, the event also was held in the fall. The chamber kept it as a fall event that year because then-Mayor Catherine Blakespear was finishing up her term and it made sense to have her do a wrap-up of her time as mayor, Knight said.
Now, there's a new mayor — Tony Kranz — and some changes to the celebration. Instead of being held at the Alila Marea Beach Resort as the last two events were, this year's State of the City will be at the Encinitas Community & Senior Center.
"We loved having it at the Alila Marea …. (Kranz) just wanted to bring it back to the community roots," Knight said.
Other changes include that it won't just be the mayor giving the State of the City address. Kranz also has asked the City Council members speak, she said.
The April 27 event begins at 5:30 p.m. with a reception featuring samples from area restaurants and music by the North Coast Symphony Orchestra. Dinner follows and the speeches are scheduled to start at 7 p.m. In addition to the mayor and council members, representatives for the Chamber of Commerce and the city's three 101 Mainstreet associations will each give status reports.
Tickets cost $65 and are available from the chamber's website at encinitaschamber.com/events/state-of-the-city.
There will be plenty of parking and it will be free, Knight said. At the Alila Marea, parking cost $13 last year.
Upward of 250 people are expected to attend this year's event, the chamber reports.
For the chamber, the State of the City event is particularly special — it's played host to it for more than 30 years, chamber CEO Sherry Yardley said in a news release.
Sign up for the Encinitas Advocate newsletter
Top stories from Encinitas every Friday for free.
You may occasionally receive promotional content from the Encinitas Advocate.