Encinitas may fund pedestrian pathways along La Costa, Vulcan avenues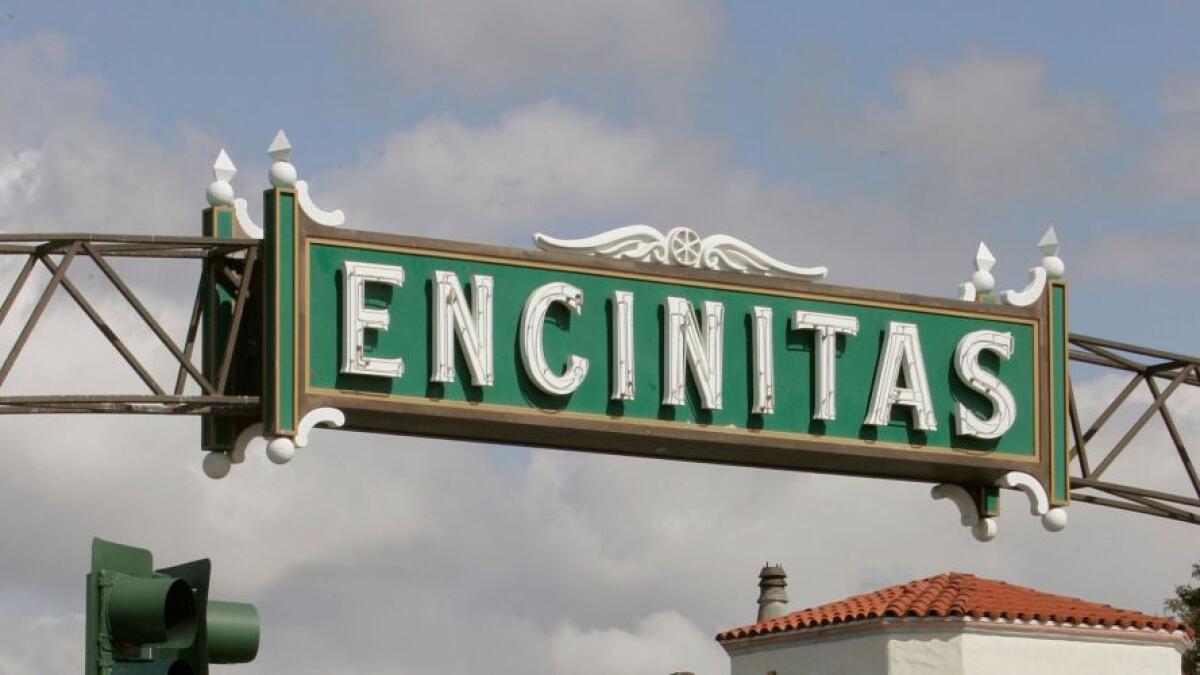 The City Council is considering adding projects to coming fiscal year's budget
As the clock ticks down toward the deadline for approving the coming fiscal year's budget, the Encinitas City Council is considering adding a few items, including pedestrian pathway projects in the city's northwest region.
City finance employees expect to introduce their final proposed budgets at a May 24 council meeting, with the goal of adopting these spending plans at the council's June 14 meeting.
The city has two key budget documents — a General Fund spending plan, which covers day-to-day expenses such as policing, and a Capital Improvement Projects budget, which contains large construction projects. Both must be approved by June 30. The new fiscal year begins July 1.
At a special meeting in March, the council reviewed a list of 14 items totaling $2.66 million that the city manager is recommending adding to the budget. Those items included new fire department employees, a marine safety lieutenant, a housing management analyst and a mobility manager, as well as start-up funding for a future city arts center and design work for at-grade railroad crossing points in Leucadia.
Last week, the City Council held a second budget workshop and considered five requests that the city manager did not include on her wish list. Those items were:

$110,000 for sand volleyball and pickle ball courts at Encinitas Community Park;
$240,000 in extra funding for the city's annual roadway repaving budget;
$250,000 for a Leucadia Avenue bridge repair project over Interstate 5;
$650,000 for a storm drainage project on Jason Street that would remove a "lake" that develops after rainstorms;
$1 million for a La Costa Avenue pedestrian pathway from Vulcan Avenue to Interstate 5.
The total cost of doing all of those items is $2.24 million, but the city only has about $551,000 in extra money that it can set aside for them, so some hard choices need to be made, Assistant Finance Director Tom Gallup told the council.
After public testimony and some debate, council members voted to recommend adding $240,000 to the roadway repaving budget and setting aside some funding for pedestrian pathways along both La Costa and Vulcan avenues.
"Honestly, not a day goes by that I don't hear about (the problems on) Vulcan," Councilmember Kellie Hinze said as she described why she would support any improvements, however small, to that roadway.
Mayor Tony Kranz said pedestrian improvements to La Costa Avenue also were "long overdue."
City Manager Pamela Antil noted that once the $240,000 for the extra roadway repaving funding is subtracted from the $551,000, there will only be $311,000 left for the pedestrian pathway projects. That's not going to be enough just for the design work for both projects, she said.
Kranz said he hoped the city could do at least a little work on each area. Simply moving the wheel stops and changing the way vehicles park along Vulcan Avenue could improve conditions for pedestrians and cyclists, he said.
The council will revisit the pathway funding issue in June when the final budget numbers are available, and "we'll deal with reality at that time," he added.
Sign up for the Encinitas Advocate newsletter
Top stories from Encinitas every Friday for free.
You may occasionally receive promotional content from the Encinitas Advocate.