Encinitas considers raising park and recreation fees for first time in 20 years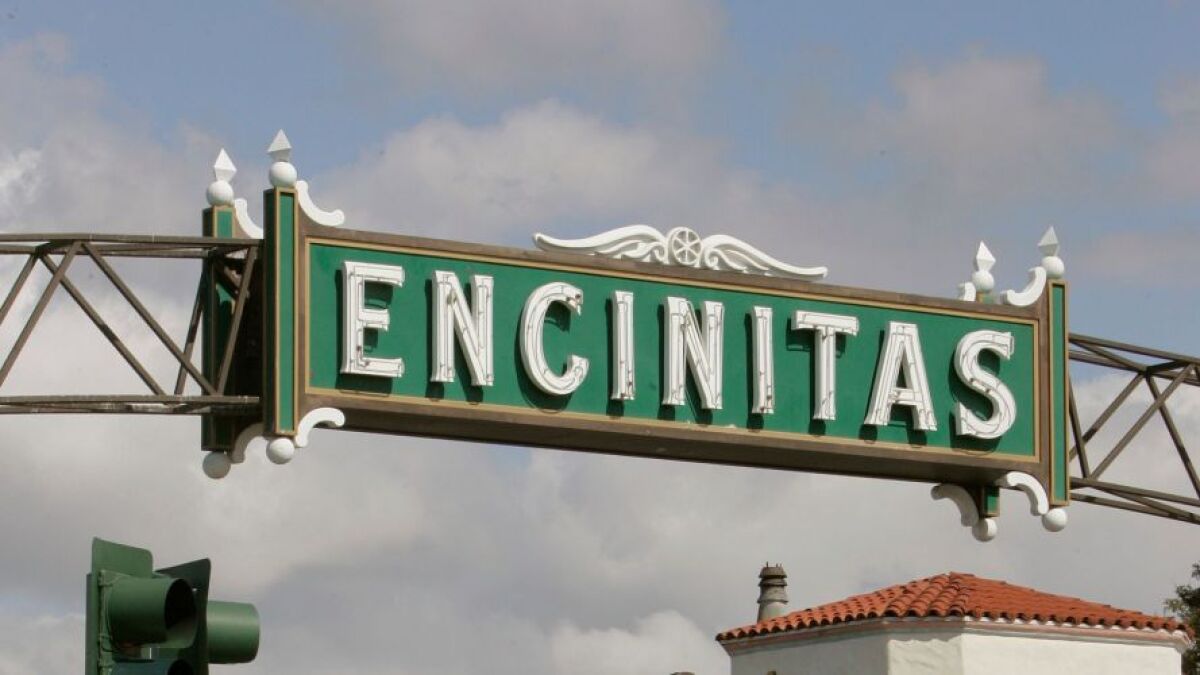 Price changes, which could impact field rentals and recreation programs, to go before the council May 24
Encinitas may be about to raise its Parks and Recreation Department fees for the first time in two decades.
A fee increase proposal won the unanimous endorsement of the city's Parks and Recreation Commission during a special meeting Tuesday, May 2. It's scheduled to go before the City Council for a public hearing May 24.
"I do get the sense that we definitely should raise fees," Commissioner Ross Ridder said during the meeting, noting that the fees people pay only cover a small portion of the costs to run the programs and the city hasn't raised its prices in years.
Commission Chair Steven Winters agreed, mentioning that he was surprised to learn that it had been 20 to 25 years since the last price increases. However, he said, he hoped the city might offer fee exemptions to nonprofit groups in "special circumstances."
Fees to use the city's Community and Senior Center facilities were last increased in 2002, but many Parks and Recreation Department fees for things like playing field rentals haven't changed since 1998, department director Travis M. Karlen told the commissioners.
A consultant was hired about two years ago to produce a citywide fee analysis document, but that consultant's proposed Parks and Recreation fee increases were postponed due to concerns about the fiscal impacts of the coronavirus on community groups, a city staff report notes.
The new fee recommendations that are now heading to the City Council include cost increases for everything from special event permits and room rentals to the fees that non-resident senior citizens pay for recreation classes. There also are costs to rent equipment, ranging from portable sound systems to an American flag or a music stand. To view the proposal, visit: https://encinitas.granicus.com/MetaViewer.php?view_id=7&event_id=4217&meta_id=152593
One big proposed change would be the increase in field rental costs for recreational youth sports groups. These groups currently don't pay a field rental fee, unless they need to use the field lights. Under the new proposal, groups with 70 percent or more of their members living in Encinitas would pay a $5-an-hour field use fee, plus a $5 per-person fee for the non-residents in their organization. Groups who don't meet the 70 percent standard would pay $10 hour, plus the $5 per-person, non-resident fee.
Encinitas Little League President Ted Haberfield told the commissioners the proposed changes would likely add 10 percent to 20 percent to his organization's annual budget. Most of the organization's funding comes from the participating families and "I couldn't imagine having to increase fees," he said.
The league, which represents some 700 families, has paid for many improvements to the fields over the years and that ought to be considered in the city's calculations, he stressed.
A man who teaches yoga classes in a city park and Amelia Brodka, co-founder of Exposure Skate, also asked the city to reconsider the fee proposal.
"Unfortunately, these new fees may be cost prohibitive to us," Brodka said, mentioning that her organization offers many free events to Encinitas kids.
If the changes are approved, some of them would go into effect July 1, but the athletic field increases wouldn't occur until after Jan. 1, 2024, Karlen said
Annual revenue from all the proposed fees is expected to total $250,000, he said.
Sign up for the Encinitas Advocate newsletter
Top stories from Encinitas every Friday for free.
You may occasionally receive promotional content from the Encinitas Advocate.