Encinitas, Solana Beach and Army Corps of Engineers to work on beach project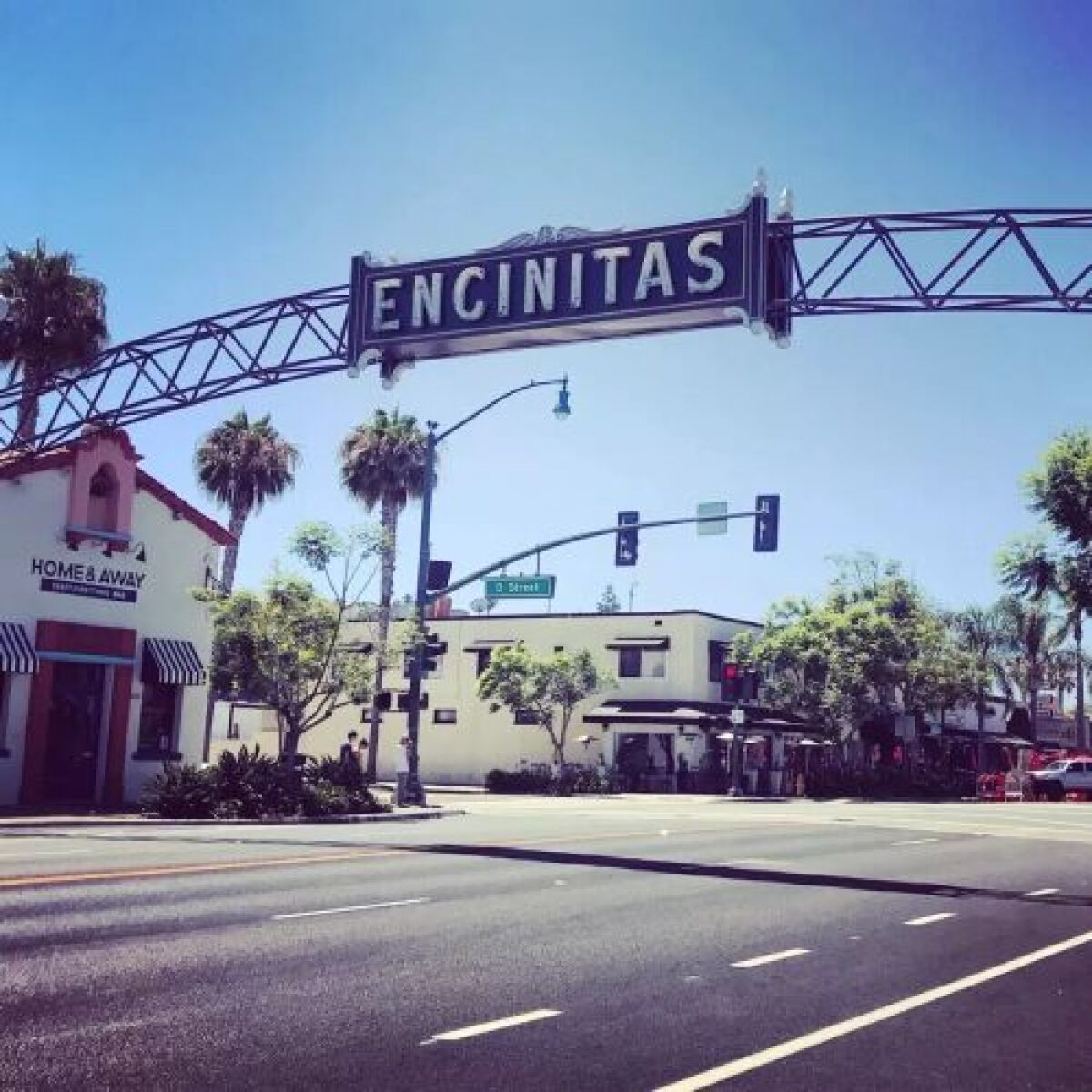 Work involves construction of berms and sand being pumped onto beach
Leaders from the cities of Solana Beach and Encinitas on Thursday, May 4, shored up their beaches for the next half-century by signing a project partnership agreement with the U.S. Army Corps of Engineers.
The agreement will begin placement of beach-dredged sand this fall as the first phase of a 50-year coastal resiliency project, known as the USACE Coastal Storm Damage Reduction Project, that has been in development since 2000.
The project includes the construction of protective beach berms along two segments within Encinitas and Solana Beach. Sand will be brought in from offshore via a dredge and pumped onto the beach in a slurry.
According to project documents, the first includes the construction of a 50-foot-wide berm extending along 7,800 feet of shoreline in Encinitas, between north of Swami's Beach to south of Beacon's Beach, using 340,000 cubic yards of sediment.
Renourishment of this segment will occur on average every five years, with around 220,000 cubic yards of sediment over a 50-year period of federal participation, for a total of nine additional times.
"This project to put sand on our beaches in Encinitas has been a long time coming," said Encinitas Mayor Tony Kranz. "Visitors and residents who enjoy our Pacific Ocean shoreline will appreciate the decades of work that was done to make it happen."
The second segment is within Solana Beach, and proposes the construction of a 150-foot-wide beach berm extending along a 7,200-foot stretch of shoreline using around 700,000 cubic yards of sediment.
Renourishment will occur on average every 10 years, with around 290,000 cubic yards of sediment, over a 50-year period of federal participation, for a total of four additional nourishments. Segment 2 contains the majority of the beach within the city limits of Solana Beach — Fletcher Cove south to just north of the Del Mar city limits.
The federal funding for the project was secured by Rep. Mike Levin, D- Dana Point. The project is touted as being the first of its kind in Southern California in more than 50 years.

Sign up for the Encinitas Advocate newsletter
Top stories from Encinitas every Friday for free.
You may occasionally receive promotional content from the Encinitas Advocate.