Temporary Crest Drive roadway link in Encinitas will close once sinkhole repairs conclude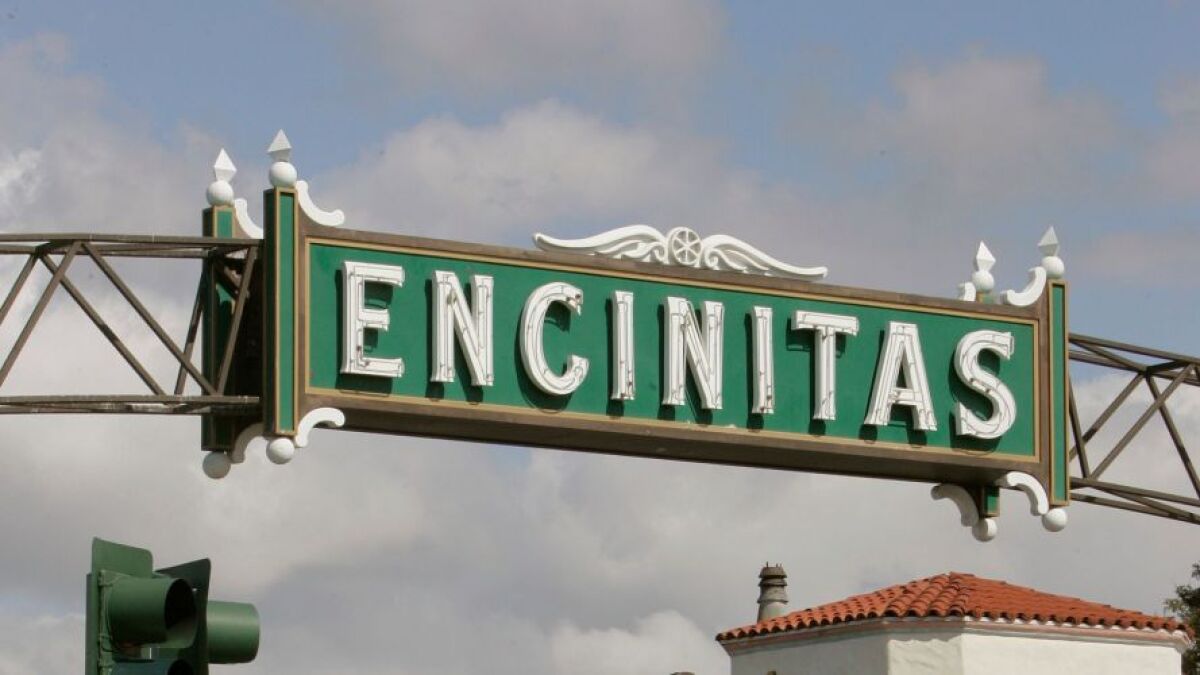 Council unanimously decided Wednesday to gate the area, restricting access to fire vehicles only
A temporary, emergency roadway link that has allowed people to access the southern end of Crest Drive ever since a massive sinkhole developed on Lake Drive will close once the sinkhole repairs conclude.
That was the unanimous decision of the Encinitas City Council Wednesday, May 17, after hearing from more than 30 people, nearly all of them fiercely opposed to keeping the link open.
"Your sentiments are very passionate and very clear," Councilmember Joy Lyndes told the crowd at the end of a two-hour public hearing on the issue.
The sinkhole initially was discovered in mid-January, but became a massive repair project in late February after a substantial rainstorm struck. Because of safety concerns, Lake Drive was closed at the sinkhole site and that left residents of several housing developments near San Elijo Lagoon without a way to get to and from their homes. To resolve this problem, contractors built an emergency roadway link between Wales Drive and Crest Drive, city engineering employee Ben Stryker said.
Opening the link dumped through traffic onto the southern end of Crest Drive — a much-narrower street without sidewalks. Famed for its rural character, its hilltop location and its lush vegetation, Crest Drive has been a hugely popular destination for dog walkers and stroller-pushers for decades. People who live on or near the roadway told the council Wednesday that the new, sudden influx of vehicles completely changed Crest Drive's character and left them feeling like they were putting their lives at risk by going for a walk.
"It literally causes me anxiety every day," Crest Drive resident Sarah Swiss, who has a 5-month-old daughter, told the council, adding, "I'm constantly dodging cars" while pushing a stroller.
She and others said they comforted themselves with the thought that the situation was only temporary — the roadway link was an emergency situation and a longstanding development restriction would prevent it from ever becoming permanent. In the 1970s, before Encinitas incorporated, a county-approved subdivision map declared that Crest Drive was to terminate at a set spot and through traffic was prohibited, city records indicate.
However, the sinkhole situation alerted Lake Drive area residents and city officials to the risks of only having one exit point for their community. That's a concern because this hillside region near the lagoon is next to a high fire-risk area, city officials and Lake Drive area residents said.
City employees said the council had two options Wednesday:

Install a gate across the roadway connection link that could be opened remotely by firefighting personnel. Estimated to cost $100,000, this option replaces the temporary pavement with new asphalt done to city standards.
Keep the connection permanently open to all through traffic. This option, which was tentatively estimated to cost $120,000, would have included new pavement as well as additional traffic analysis and other documentation required because the area is in the state Coastal Commission's review zone.
Charlene Thoreen, president of the Sandy Point homeowners association's board of directors, asked the council to go for Option 2, saying a remote-controlled gate might malfunction during a power outage, a severe weather incident or an earthquake.
"Panic happens quickly," said fellow Sandy Point resident Wayne Dunlap, warning that the city would be held liable if Lake Drive area residents couldn't go through the Crest Drive gate in an emergency.
Roadway closure advocates said the pro-Option 2 people were making a ridiculous argument given that Sandy Point has its own gated entrance that's remote-controlled. They said that if Sandy Point residents were really concerned about safety, then they ought to remove their community gate, which they said had malfunctioned in the past.
The city's fire chief said the proposed gate across Crest Drive would be designed to default to the open state in the event of a power failure.
While some Lake Drive area residents wanted Option 2, several Crest Drive area residents said they wished there was "an Option 3," or putting it back exactly the way it was with a wooden barricade, lots of landscaping and no pavement. Council members said they couldn't do that, but they would make the new gate as aesthetically pleasing as possible and would add new landscaping to the area.
Work is progressing on the sinkhole repairs and the city will be "pivoting towards opening Lake Drive" in a few weeks, Stryker said.
Sign up for the Encinitas Advocate newsletter
Top stories from Encinitas every Friday for free.
You may occasionally receive promotional content from the Encinitas Advocate.