Encinitas gives initial approval to draft budget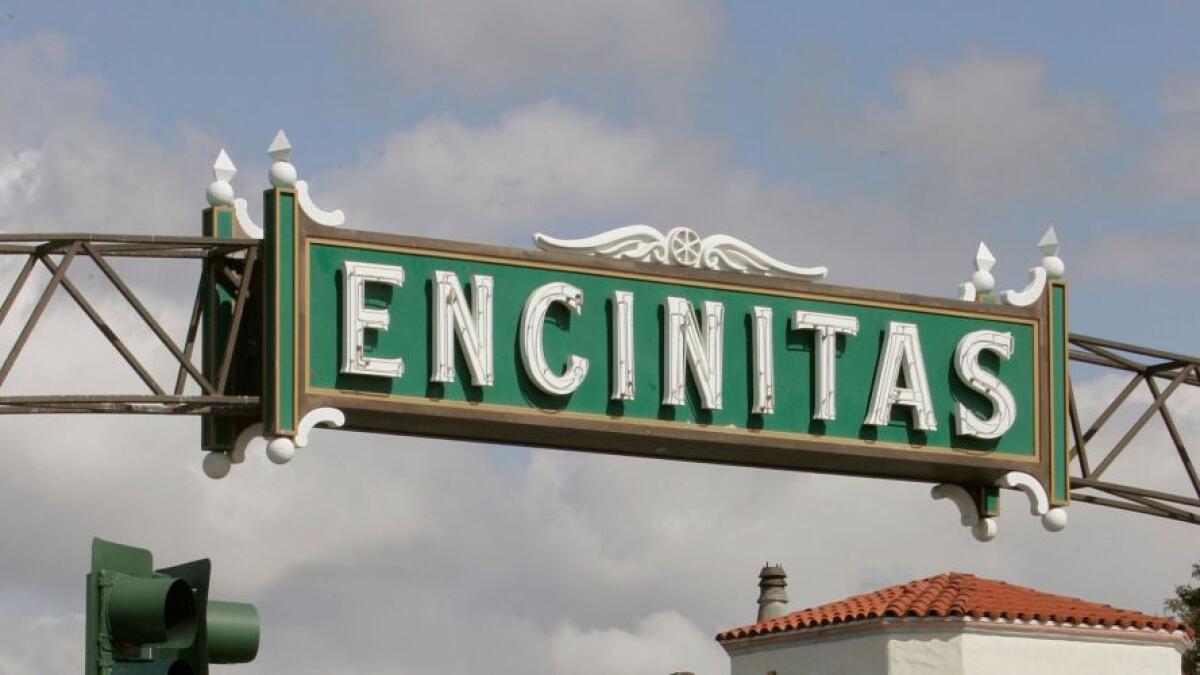 Spending proposal includes new positions, money for opening arts center, but roadway repaving funding needs to increase, one councilman says
A spending plan that city employees said was structurally balanced and promoted fiscal sustainability won initial City Council approval last week, but one council member cautioned that roadway repaving funding appears insufficient.
Councilmember Bruce Ehlers, who repeatedly stressed that he makes "data-driven decisions," said his statistics indicated that the city isn't keeping up with its goal of repaving its roadways in a timely fashion. Instead of continuing a three-year trend of hiring new employees, Encinitas needs to focus on infrastructure improvements, he said.
"I want this council to start thinking longer term," he said, adding that he could live with the proposed $4 million in repaving money for the upcoming fiscal year, but thought that ought to increase significantly in future years.
His fellow council members also said the repaving fund might need more money in future budget years, but disagreed with Ehlers' comments regarding the hiring of additional city employees. Councilmember Joy Lyndes said Encinitas needs new employees because it's been adding programs and services that residents have sought, including a climate action plan.
"We're covering the needs of our community and I think we're doing that in a very responsive way," she said.
Both the city manager and the mayor disputed Ehlers' multiyear, employee hiring data. Mayor Tony Kranz said Ehlers wasn't exactly accurate when he said Encinitas was proposing to hire nine new people at a substantial extra cost to the city in the coming fiscal year. Some of those new positions will be fully funded by outside sources and some are conversions — longtime temporary lifeguard positions that are becoming permanent ones at no extra cost, Kranz said.
And City Manager Pamela Antil said she didn't recommend "mixing numbers" the way she said Ehlers did to create his charts of city employee hiring trends over a multiyear period, which included both past years and future years.
"It's very hard to jump in brand new," she said, mentioning that Ehlers was recently elected and offering to give him additional information later.
The council is scheduled to give its final approval to the proposed spending plan at its June 14 meeting. The city's new fiscal year begins July 1. The proposed general fund budget — the spending plan that covers policing and other regular city expenses — is forecast to have $100.4 million in revenue, an increase of $4.3 million, or 4.5 percent, over the current fiscal year.
Expenses in the coming fiscal year are forecast to total $90.4 million, an increase of $4.5 million, or 5.3 percent, above the current fiscal year.
New expenses include:

$485,000 to get the Pacific View arts center open and staffed. The figure includes money for furniture and fixtures, as well as making two part-time arts positions full-time jobs;
$150,000 for environmental habitat monitoring and maintenance;
$75,000 for an e-bike education program with area school districts.
The new employee positions that will bring added costs to the city are:
Marine safety lieutenant, costing the city $132,000;
Housing management analyst, at a cost of $137,000;
Fire Department training captain, $155,000;
Mobility manager, $150,000.
Sign up for the Encinitas Advocate newsletter
Top stories from Encinitas every Friday for free.
You may occasionally receive promotional content from the Encinitas Advocate.