Cyclists, drivers say Coast Highway construction project in Encinitas creating unsafe conditions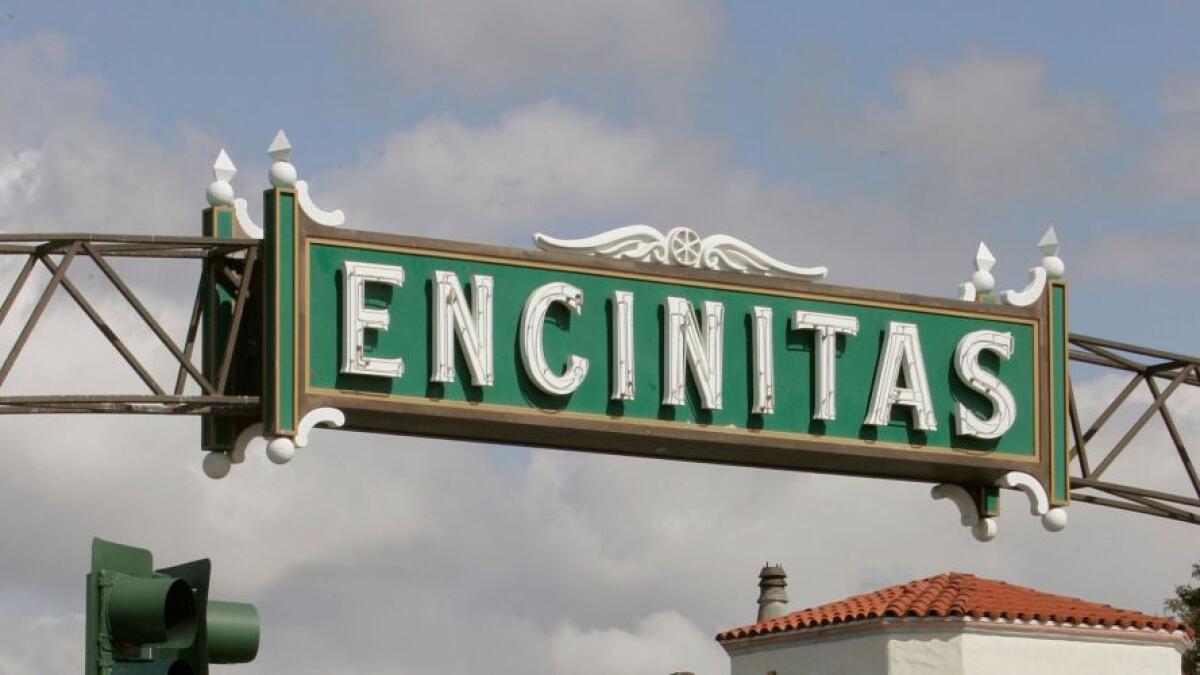 A now-under-construction project that's adding protected bike lanes and changing the parking along South Coast Highway 101 is generating lots of complaints, with people contending that it's unsafe.
"I'm actually afraid to bike it because those bike lanes have been narrowed," Encinitas cyclist Elena Thompson, a real estate agent, told the City Council last week.
Cardiff resident Greg LaFave said he thought the entire project, particularly the parking changes, were going to keep the city attorney very busy.
"Reverse diagonal parking may work in crowded, slow, urban settings, but you're inviting calamity, injury and lawsuits by installing these out on a moderate speed thoroughfare," he told the council.
Thompson and LaFave are not the only ones with concerns and complaints. Mayor Tony Kranz said the city has received "quite a few emails and feedback" about the construction activity.
"I would encourage everybody to let the project be finished and six months from now it'll be the popular — very popular — destination," he said, mentioning that the same sorts of concerns were raised during the first phase of work in 2020.
This new, two-month project began weeks ago. Due to space limitations in this portion of Coast Highway, this project is more complex than the first one, city engineering employees have said.
In this section, both the northbound and southbound portions of the "cycle track" — bike-only pathways for "less confident" cyclists, particularly young children — are being built along the west side of Coast Highway 101. In addition to the cycle track and the back-in parking spots, the construction work includes traditional bike lanes on either side of Coast Highway.
This project covers a stretch from downtown's K Street to Cardiff's Chesterfield Drive, including the Swami's pedestrian underpass area. It will connect the downtown with the first phase of construction — the Chesterfield Drive to Solana Beach city limits portion.
The new project's costing an estimated $1.3 million and it's being partially funded by a state Highway Safety Improvement Program grant.
A reporter taking photographs of the cycle track construction area Friday morning found the site both a safety hazard and wildly popular, even though cyclists weren't supposed to be using it.
In a 15-minute period, more than two-dozen cyclists, ranging from long-distance fitness enthusiasts to lost-looking senior citizens, ignored the orange traffic cones that attempted to block access to the north end of the not-yet-finished cycle track where contractors were actively working. The cyclists then wove their way around large construction vehicles, small lumps of asphalt leftover from building the parking barriers, and a group of men in orange vests carrying shovels and brooms. The contractors, clearly used to coping with unauthorized cycle track users, barely looked up from their work.
A woman power-walking on the nearby sidewalk shouted to the reporter, "It's awful" as she looked over the construction project and shook her head.
Sign up for the Encinitas Advocate newsletter
Top stories from Encinitas every Friday for free.
You may occasionally receive promotional content from the Encinitas Advocate.