New state laws could result in high-density housing along Encinitas commercial corridors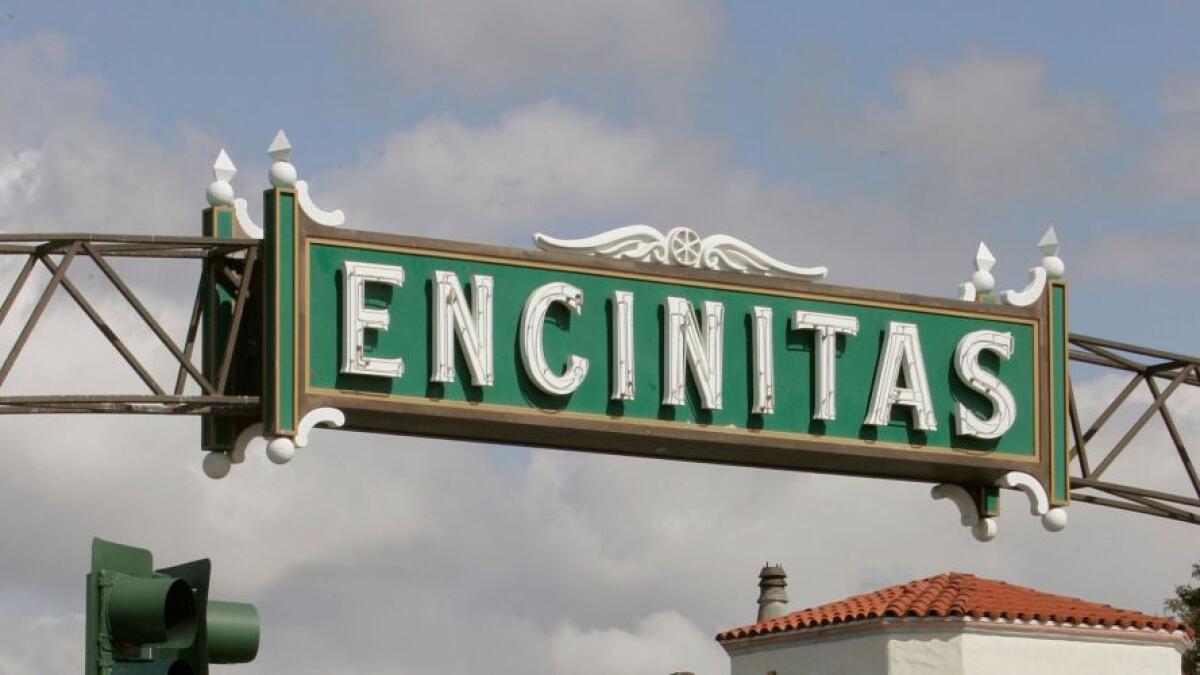 El Camino Real, Encinitas Boulevard may gain multi-family projects with at least 30 units an acre under new rules
Two new state laws that go into effect July 1 could require Encinitas to accept high-density, multi-family housing projects in its commercial areas, including the El Camino Real corridor.
Developers are already expressing an interest in what might be permitted at various locations, city Development Services Director Roy Sapa'u said during a special, joint meeting of the City Council and the Planning Commission.
Councilmember Bruce Ehlers said he looked forward to viewing a map identifying what areas of the city could be impacted by the changes in state law. Planning Commission Chairman Kevin Doyle agreed, saying, "I'm desperate for that map. I really want to see that map."
Sapa'u said they're already working on it.
During Wednesday's special joint meeting, council members and planning commissioners received a presentation that contained information about both of the new laws — Assembly Bill 2011, known as "The Affordable Housing High Road Jobs Act," and Senate Bill 6. Both laws were enacted during the 2022 legislative session and both attempt to resolve the state's housing shortage, but AB 2011 is more detailed and has some special elements that Encinitas should be aware of, city staff members said.
AB 2011 contains two options for developers who might be tempted to build housing in areas where retail, offices or parking currently is a "principally permitted use." The first option is a less-restrictive set of rules and it applies to housing projects that are 100 percent set aside for low-income families. The second, more restrictive option applies to "mixed-income" projects, or ones where some units are market rate and others are set aside for low-income people.
If an all-low-income project contains five or more units and it's proposed to go in an area where retail, offices or parking is the main permitted use, then it would be a "by right" project where the city essentially must approve it on a fast-track process with few, if any changes, a new city staff report states.
Mixed-income projects must set aside a certain percentage of their units for low-income people; they need to make those units similar to the development's market rates ones; and they need to meet various requirements related to lot size and location.
When it comes to building density, the all-low-income projects likely will need to meet or exceed the city's 30-dwelling-units-an-acre standard for high-density projects. The density standards for mixed-income projects would vary depending on a host of factors, including lot size and the site's proximity to public transit. The minimum requirement could be 30, 40 or even 60 units an acre, city employees said.
Under state law, Encinitas does have the option of enacting an ordinance with some additional requirements for these new housing projects, they said. Among other things, the city could require the mixed-income projects to set aside at least 50 percent of their ground floor area for retail uses. Encinitas also could require that the developments provide electric vehicle parking and bike parking areas.
Council members said they definitely wanted to pursue an ordinance and it should include all of these suggestions. Councilmember Kellie Hinze said the 50-percent-retail requirement would be "healthy for a thriving economy."
City planning department staff said they will launch the ordinance approval process in August, after the council's traditional summer recess period ends. However, any proposals that developers submit before the ordinance ultimately is adopted will not be required to adhere to its standards, they noted.
Sign up for the Encinitas Advocate newsletter
Top stories from Encinitas every Friday for free.
You may occasionally receive promotional content from the Encinitas Advocate.