Encinitas declares local emergency on bike, e-bike safety after 15-year-old's death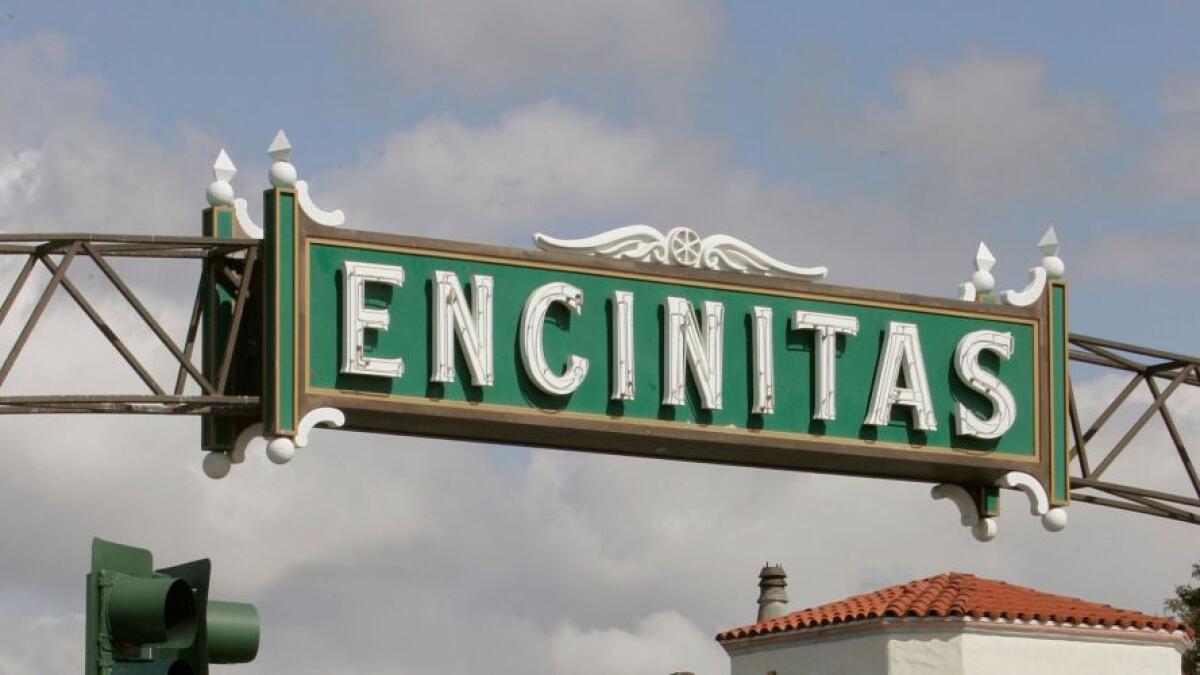 City Council unanimously approves declaration calling for more education and enforcement of regulations
The Encinitas City Council declared a local state of emergency on bike and e-bike safety Wednesday, June 28, just days after a 15-year-old e-bike rider was killed following a collision with a van.
The declaration commits the city to expanding education programs, increasing enforcement of traffic regulations and exploring ways to make roadways safer. It's modeled on one that Carlsbad approved in August 2022 after a dramatic increase in bike and e-bike collisions, including two fatalities in a 17-day period.
Encinitas council members unanimously approved their emergency declaration early June 28 during a special meeting. Attendees included family members and friends of Brodee Champlain-Kingman, a San Dieguito High School Academy student who died after his e-bike collided Thursday, June 22, with a van while he was making a left turn off South El Camino Real onto Santa Fe Drive.
"We need change and I know you will do it," his dad Roy Kingman told the council before they voted.
Kingman and other public speakers stressed that Brodee was a well-educated e-cyclist who knew the rules of the road, was wearing his helmet and used the appropriate hand signals to indicate his intention to turn.
However, when the roadway speeds are upwards of 40 mph, the odds of surviving a collision with a vehicle are poor, audience members said. Kingman said the area near where his son was riding was essentially like a "freeway." He asked the city for more protected bike lanes and vehicle speed reductions, stressing that the area near his son's high school was particularly unsafe.
City traffic Engineer Abe Bandegan confirmed that survival rates for 40 mph areas were significantly lower than 30 mph ones, saying figures can vary, but the survival rates are estimated at 25 percent to 30 percent for the pedestrian or cyclist if they're struck by a car going 40 mph.
Mayor Tony Kranz said a new state law that goes into effect next year will make it easier for Encinitas to lower speed limits on its major roadways to protect cyclists and the city intends to take advantage of that. Until then, the city will focus on other ways of improving bike and e-bike safety.
As part of the new emergency declaration, the city will:

Rent 10 electronic message boards for 12 weeks at an estimated cost of $35,000 and set them up on area roadways. The boards, which will go in high-visibility areas, will alert motorists and cyclists to safety issues.
Develop a public education campaign, including printing 300 yard signs at a cost of $1,900 and distributing them in the community.
Work with area schools on cyclist rules and safety issues, including producing a movie that can be shown to students.
Have city traffic engineering employees review roadway conditions and traffic accident statistics to determine what changes can be made to improve cyclists' safety, with the goal of starting to bring back proposals for City Council consideration in August.
Encinitas was already increasing its bike and e-bike enforcement and education programs before the tragic e-bike collision. The coming fiscal year's budget, which received final approval at last week's council meeting, includes $75,000 for an e-bike education program where the city will partner with area schools to provide training sessions. The budget also includes funding for a new mobility manager position and the city is currently seeking applicants for that job, the assistant city manager said at the June 28 meeting.
And, the council just approved a proposal that allows Sheriff's deputies, who provide policing services in Encinitas, to send first-time violators of the city's rules about passengers on bikes to an e-bike education course.
Sheriff's deputies report that collisions involving bicycles or e-bikes in Encinitas have been increasing in recent years. In 2020, there were 17 involving either bikes or e-bikes; in 2021 there were 34; and in 2022 there were 48. So far, this year there have been 10.
Sign up for the Encinitas Advocate newsletter
Top stories from Encinitas every Friday for free.
You may occasionally receive promotional content from the Encinitas Advocate.