Encinitas gives youth sports groups a break in new recreation fees plan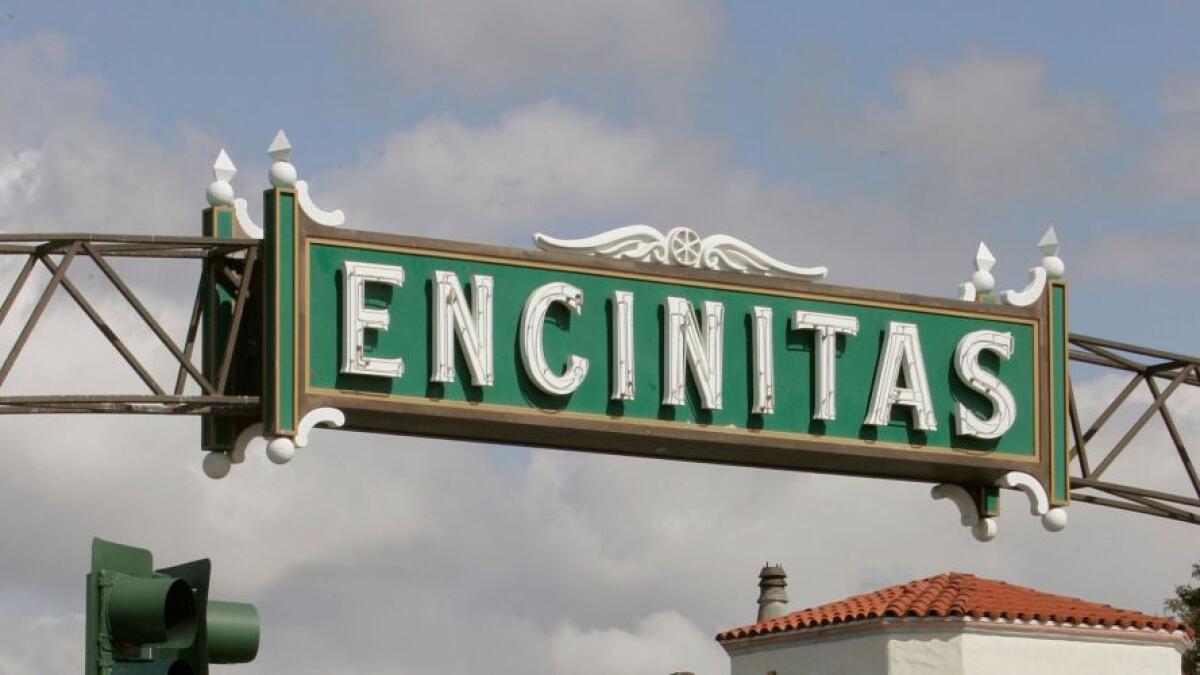 City will raise field rental fees, but won't charge youth teams for nighttime field lighting
In a win for area youth sports teams, Encinitas City Council has decided to exempt them from a field lighting fee and some field rental expenses.
On Wednesday, June 28, the council unanimously approved a new fee schedule for the city's Parks, Recreation and Cultural Arts Department. Most of the changes, which include price increases on everything from community center equipment rentals to special event permits, faced no organized community opposition.
However, the proposed field rental increases horrified local youth sports program leaders from the moment they were unveiled as part of the city's budget process weeks ago. The leaders of the San Dieguito Youth Softball League have told the council that the changes would cost their all-volunteer organization $50,000 a year.
After hearing this, the council delayed its vote last month and sent the proposal back to staff for revisions.
The new version, which the council modified Wednesday, continues the city's long-established practice of exempting youth sports groups from an hourly field rental fees. Programs deemed "recreational" in nature — ones where anyone can participate as long as they meet the age requirements — will only owe a $10-per-player, per-season cost for any non-city resident participants. Competitive programs, which host tryouts and select their participants from a pool of applicants, will pay $15-per-player, per-season for any non-resident participants. The changes will apply to eight organizations, ranging from soccer programs to youth football.
Under the original fee proposal, youth sports groups with 70 percent or more of their members living in Encinitas would have paid a $5-an-hour, per-field use fee, plus a $5 per-person fee for the non-resident players. Groups who didn't meet the 70-percent standard would have owed $10 hour, plus the $5 per-person, non-resident fee.
There was also a $7-an-hour fee for the city to turn on the lights over a field. That fee was in the revised proposal, but the council decided Wednesday night to waive it for youth groups.
Mayor Tony Kranz noted that many youth sports activities occur during after school hours in the fall when darkness arrives early and "they have no choice, but to use lights."
"Honestly," he added later in the evening, "the amount of money we're going to collect from this … $7 hourly light fee, to me, is hardly worth the energy."
San Dieguito Youth Softball League board member Tiana Hejduk said she was very glad the council would be continuing the city's practice of exempting youth recreation sports programs with volunteer coaches from field rental fees.
"Competitive sports is a different scenario," she said.
Ever since its incorporation in the mid-1990s, Encinitas has given youth sports programs special status. The recreational programs have never paid a fee to rent the city's fields, though they have paid lighting fees, city employees have said.
It's been many years since the department raised its fees. The last library fee increase was 2008, Community and Senior Center fees went up in 2002 and many other parks and recreation fees haven't changed since 1998.
Some of the new fee increases will go into effect Aug. 1, others will begin once the city starts its fall recreation programs and the sports field-related fees will launch Jan. 1. To view the fee schedule, visit: https://encinitas.granicus.com/MetaViewer.php?view_id=7&clip_id=2995&meta_id=155816
Sign up for the Encinitas Advocate newsletter
Top stories from Encinitas every Friday for free.
You may occasionally receive promotional content from the Encinitas Advocate.