Encinitas studying resident-only parking areas in some neighborhoods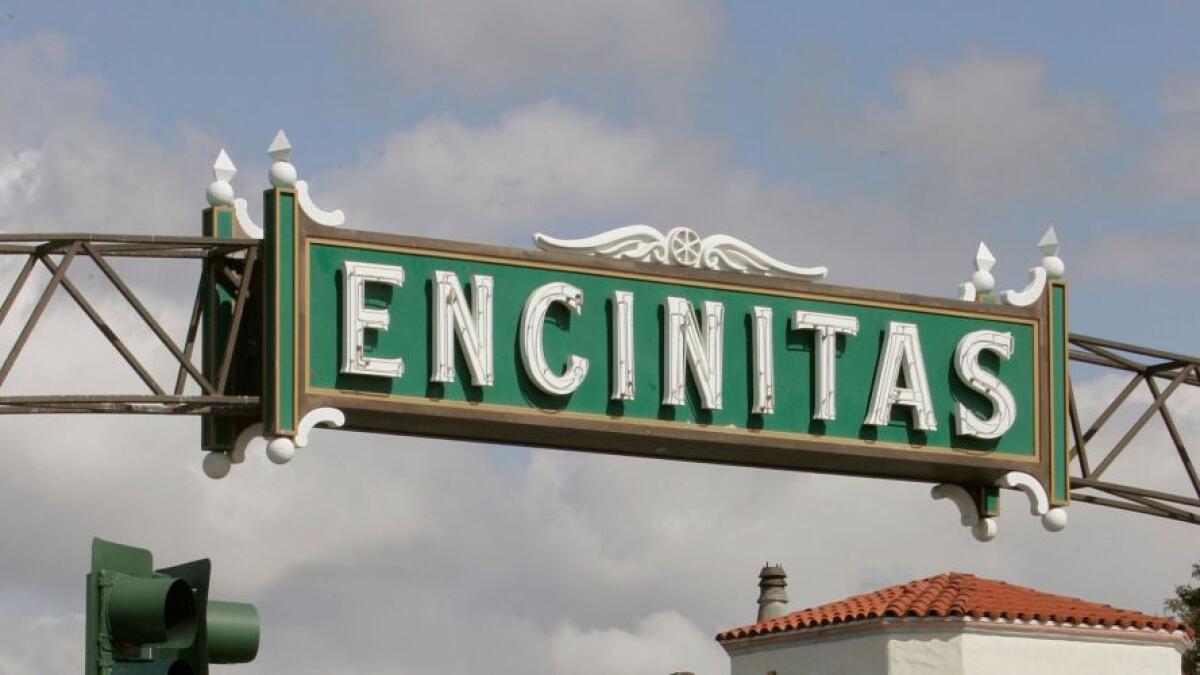 Commissions, City Council looking at revising ordinance in wake of Via Molena area residents-only parking approval
The day that enforcement began on a new residents-only, overnight parking zone centered on the Via Molena neighborhood, the city's Planning Commission debated new proposed standards for creating such zones.
Commissioners said during last month's meeting that they fully expect more requests for resident-only parking zones, given likely conflicts between the city's existing single-family home neighborhoods and the likely spillover parking needs of the many high-density, multi-family housing projects that are expected to be built in Encinitas in the coming years.
However, they said, they really did not want the City Council to approve more of these no-overnight-parking zones, saying public streets should be public. And, if more are approved, the commissioners said, they should be designed in such a fashion that no one living nearby is left out — something that initially did occur with the original proposal for the Via Molena area parking ban.
"I don't want us to put any language in that is discriminatory," Commissioner Chris Ryan said.
Commission Chairman Kevin Doyle told city traffic engineer Abe Bandegan, "I'd love to have something in here to make gerrymandering impossible."
Bandegan had provided the commission with a proposal that contained several changes to the city's existing parking permit ordinance, including a new numeric standard for determining whether a residents-only parking permit request is justified and new definitions of what constitutes non-residential parking in a neighborhood. The proposal that the commission considered can be viewed at: https://encinitas.granicus.com/MetaViewer.php?view_id=7&event_id=3809&meta_id=154110
Commissioners suggested two other changes — one related to public noticing requirements and the other calling for using walking distance as a standard for designing a residence-only parking zone. The proposed changes ultimately will require City Council approval.
Planning Commissioner Robert Prendergast joined with his fellow commissioners in supporting changing the ordinance, but said he thought the city was "kicking the can down the road" because it wasn't coming up with solutions for dealing with the likely parking issues that will develop near the future housing developments. It's fine to say that people ought to use public transit and not have multiple vehicles, but several of the large housing projects in the works are not on streets that have public transit service, he noted.
Encinitas currently has four residential areas where overnight parking is by permit-only. They are:

Zone A, which covers the west side of Devonshire Drive from Melba Road to Santa Fe Drive;
Zone B, which includes Sea View Court and Pacific View Lane;
Zone C, which covers Seacrest Way;
Zone D, a newly created one that includes parts of Via Molena as well as Via Tavira, Via Sarasan, Via Palacio and Via Villena.
In these areas, people need to obtain city permits to overnight on the streets overnight. Permits cost $5 and households can receive temporary ones for guests as well as permanent ones for residents. The overnight parking ban for non-permit holders is from 10 p.m. to 8 a.m.
The Via Molena area won City Council approval for its permit zone parking in April after a two-year lobbying effort. Residents in the new zone have said that they sought the system after trying various other ways to combat problems with late-night noise, trash and abandoned vehicles on their streets. They said the problems started after The Resort at Encinitas Luxury Apartments — a large complex to the south of Via Molena — changed ownership. The new owners began enforcing apartment occupancy limits and onsite parking restrictions. Instead of moving out, neighbors contend, some unauthorized apartment dwellers began hiding their residency by parking on the nearby streets.
Initially, the proposal was to establish permit parking only on the four-street area where residents were campaigning for it, but that was later expanded to include Via Molena and the apartment complex.
Sign up for the Encinitas Advocate newsletter
Top stories from Encinitas every Friday for free.
You may occasionally receive promotional content from the Encinitas Advocate.