Encinitas council to host special meeting on homelessness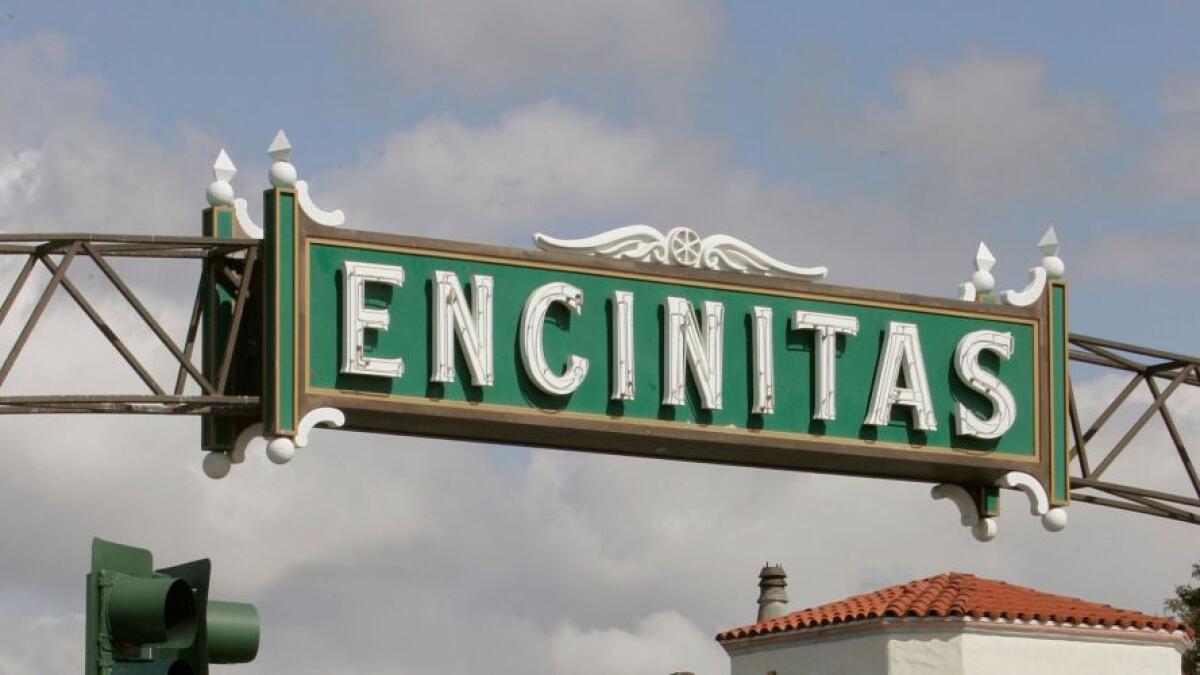 City seeing uptick in numbers since San Diego started enforcing camping ban; officials to review existing efforts and discuss future plans
The Encinitas City Council will host a special workshop session Wednesday, Aug. 23, to discuss homelessness issues and the city's response to them.
Information about the city's Homeless Action Plan and "other updates with regard to homelessness in our community" will be covered during the session, Mayor Tony Kranz said. The event, which is set to start at 4 p.m. at City Hall, also could include information about a proposed regional homeless center that Encinitas and Vista are discussing, a city staff report states.
"I would encourage anybody who has … concerns or questions (about homelessness issues) to participate in that meeting," Kranz said at the conclusion of a quarterly crime report given by the county Sheriff's department earlier this week.
During his crime report to the council, North Coastal Sheriff's station Capt. Christopher Lawrence said that members of the department's Community Policing and Problem-Solving unit (COPPS) along with the HOPE program — a collaborative effort between the Sheriff's Department and the county's Health & Human Services agency — have been busy of late. That's likely due to the spillover effects of a new ordinance in the city of San Diego that bans camping in open space areas or near schools, homeless shelters and transit hubs, he said.
"We have noticed in the last month since the city of San Diego began their encampment ban that our (Encinitas homeless) count is going up a little bit," Lawrence said. "We're seeing some new faces from San Diego that we've never dealt with before."
Deputies and HOPE team members been contacting the new arrivals in town and offering services to those who wish to accept them, he said. Deputies also have been informing "service-resistant" people who are causing problems by "behaving inappropriately" that "they're not welcome here" and the Sheriff's Department will "take the appropriate action" if their behaviors continue, he said.
A city staff report created for Wednesday's special meeting lists a wide range of services offered to people in Encinitas who are unhoused or are at-risk of being so. In addition to the HOPE and COPPs programs, services include or have included:

Opening Doors, a program managed by the Community Resource Center that helps people experiencing homelessness obtain permanent housing.
A motel voucher program. Funded by a COVID-related grant, it paid for up to 22 hotel rooms for individuals and families who were considered "high-risk" under federal standards.
An outreach case manager the city obtained through the McAlister Institute. The caseworker, whose work was funded from November 2021 through June 2023 through a COVID-pandemic-related grant program, assisted homeless people who needed substance abuse or alcohol treatment programs.
Jewish Family Service's Safe Parking Program, which provides 25 spaces each night where people who are living temporarily in their vehicles can park. Housed in the lower lot of the city's Senior & Community Center, the program provides job-finding assistance, health care help and family support, as well as a safe overnight parking area.
The Regional Task Force on the Homeless, a nonprofit organization that administers various federally required, data-collection services and programs, including the annual "point-in-time" counts of homeless people.
Sign up for the Encinitas Advocate newsletter
Top stories from Encinitas every Friday for free.
You may occasionally receive promotional content from the Encinitas Advocate.