Encinitas mosaic artist loses home in devastating Maui firestorm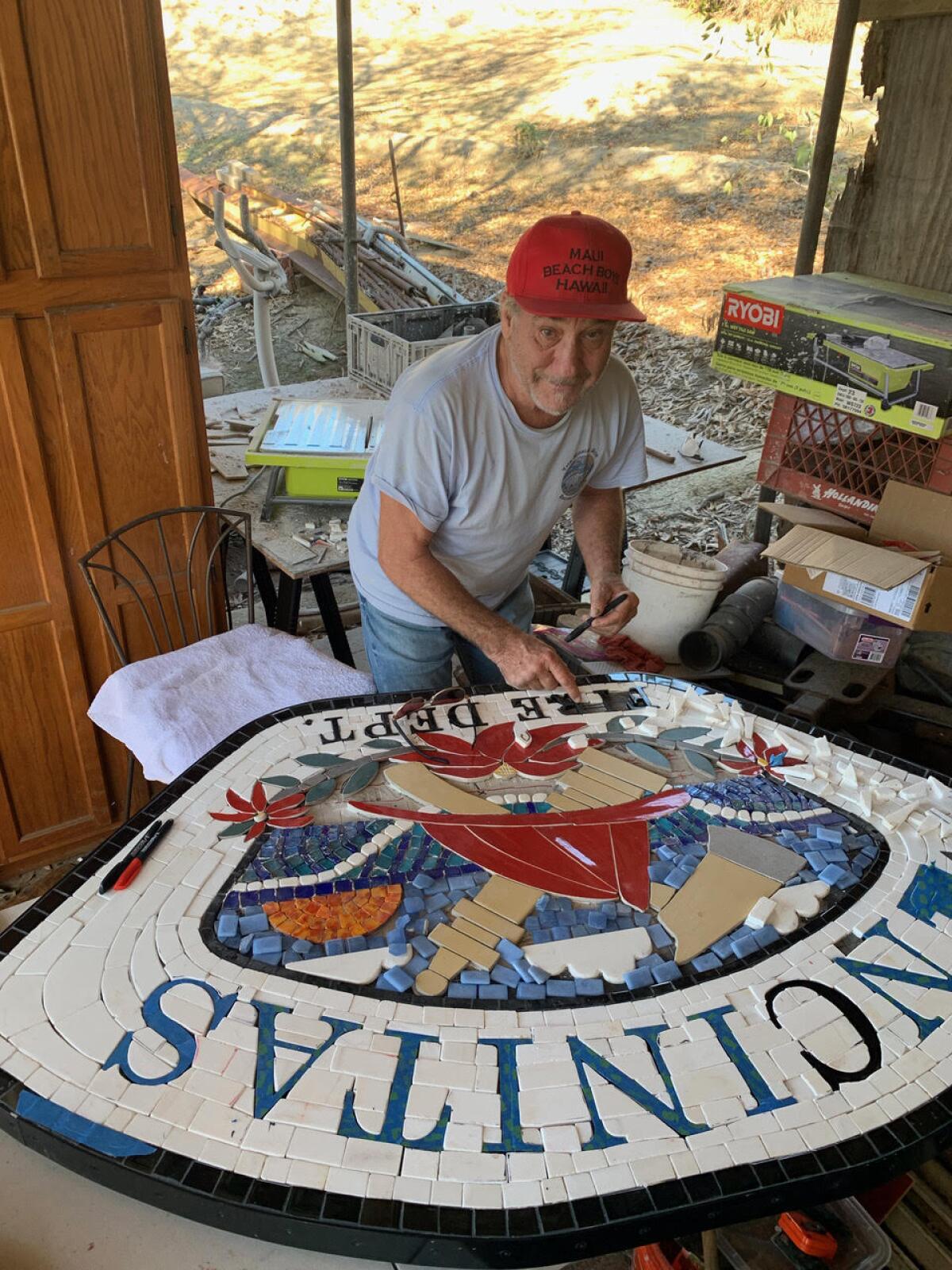 The recent destruction caused by an unprecedented firestorm in Lahaina, Maui, that claimed more than 100 lives, touched Encinitas recently when it was learned that the iconic treehouse home of Terry Weaver, a cherished local mosaic artist known for his remarkable contributions to the art scene, was destroyed. Weaver, who was fortunate to escape the fire with his life, is left with little else. Weaver's intricate mosaic creations, including seventeen 36" mosaic medallions embedded in the sidewalks of downtown Encinitas, have left an indelible mark on the community.
Weaver, who grew up in Encinitas, attended San Dieguito High School, and was a long-time resident, left artworks all over the city of Encinitas, including the Encinitas sign on Coast Highway 101 (on the south end of town), which he co-created with Bob Partlow. In addition, the logo for the City of Encinitas was designed by Weaver. His unique craftsman treehouse home on Maui, which stood as a symbol of his creative spirit and artistic vision, perished along with over 1,000 other structures in Lahaina.
The Lahaina firestorm has taken a severe toll on the Maui community, with over 1,300 people still missing, and the potential for the death toll to rise further as search efforts continue. In response to this tragic event, the Encinitas Rotary Club is rallying its resources to support the affected residents of Maui who are grappling with the aftermath of the firestorm. The Rotary Club, deeply committed to aiding causes in times of need, will play a pivotal role by helping to coordinate fundraising efforts to provide assistance to those affected by the disaster.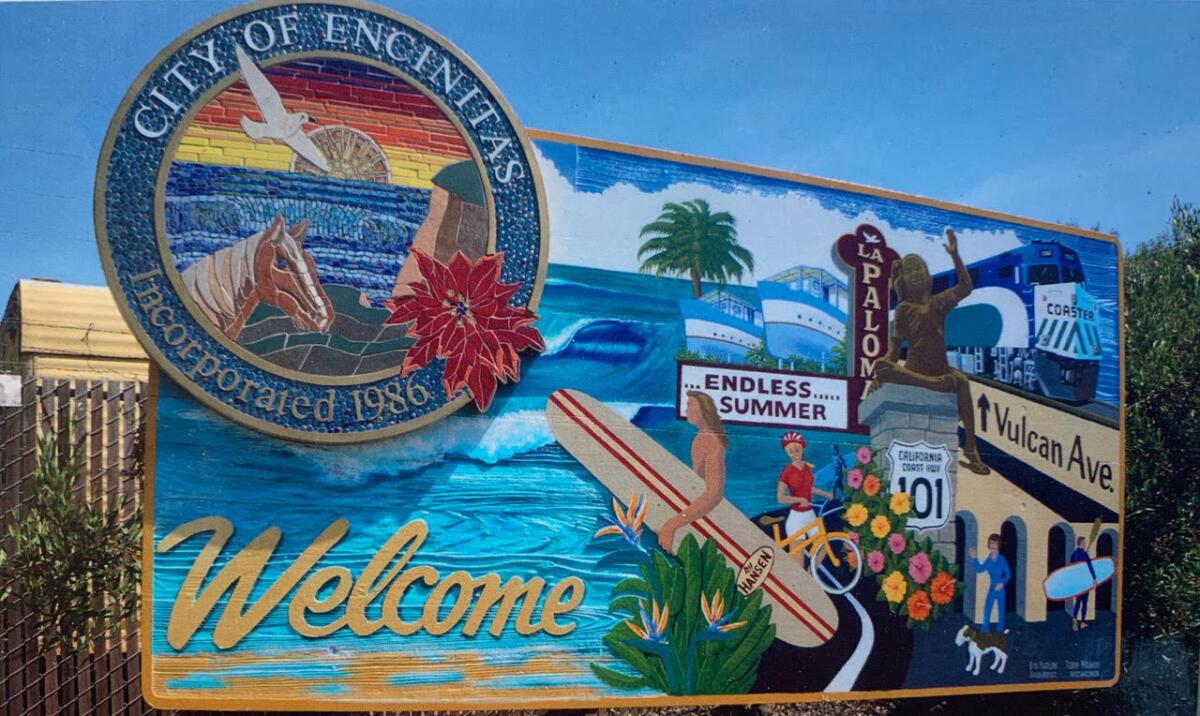 "Terry Weaver's artistic contributions have enriched our community, and we stand with him and the all residents of Maui during this challenging period," expressed Daphne Fletcher, president-elect of the Encinitas Rotary Club.
To contribute to the general Maui Relief Efforts, mail a check to Encinitas Rotary Foundation, a 501c3 charitable organization, at PO Box 230223, Encinitas, CA, 92023. To receive a tax-deductible
receipt, include your return address. Visit Encinitas Rotary Club at www.EncinitasRotary.com. To learn more about artist Terry Weaver, the Mosaic Man, go to www.themosaicmon.com. — Submitted by Encinitas Rotary Club
Sign up for the Encinitas Advocate newsletter
Top stories from Encinitas every Friday for free.
You may occasionally receive promotional content from the Encinitas Advocate.