Carlsbad High School students to present 'Love is Blind'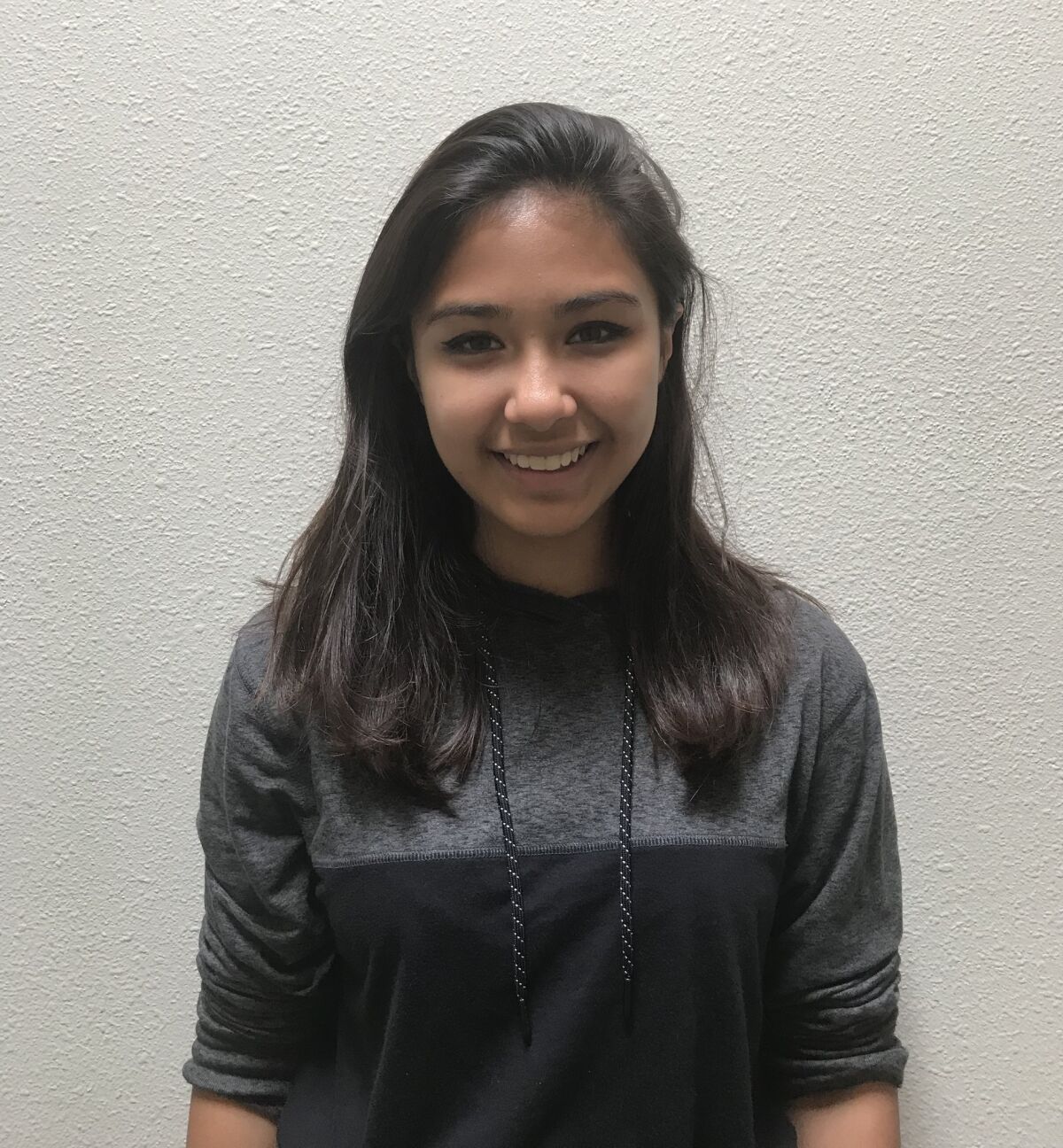 Carlsbad High School students recently announced "Love is Blind," the city's first completely student written, directed and produced play, to be held Dec. 6-8 from 7 p.m. - 8 p.m., with a matinee on Dec. 8 from 2 p.m. - 3 p.m. The play will be presented in Room 5002 of Carlsbad High School, at the cost of $5 per audience member. There will be no intermission, but refreshments and merchandise will be sold 30 minutes prior to each showing. One may purchase tickets at the door of Room 5002 30 minutes prior to the each showing, but it is recommended to purchase tickets at loveisblindtickets.brownpapertickets.com as space is limited.
This production, created and synthesized by sophomore Aiko Lozar, combines the theatrical talents of 17 Carlsbad High School students. Students from three different grade levels perform a piece that speaks to a large demographic, while providing the ensemble with a hands-on learning opportunity on casting, teamwork, leadership, production design, and business in a real-world setting. The first performance of "Love is Blind" culminates a total of 54 after-school rehearsal hours over the course of three months. During this time, crew members also collaborated on props, costumes, programs, sponsorships, advertisements, and set pieces for the production.
A hard-hitting piece about a dystopian society in which love has been eradicated for the sake of peace, the characters question the importance of controversy, love, and freedom of speech. The play follows the fictional life of Amber, a high school student who agrees that love should be synonymous to treason -- until Amber falls in love with her best friend, Blake Colby. Written entirely in rhyme and prose, and blocked with interpretive choreography, the play depicts the ethical struggles behind a technologically- advanced society as well as the undiscovered waters of falling in love as a teenager. The unique setting of the theater room allows for interaction between the audience and the cast in a theater-in-the-round style to yield a more intimate and meaningful connection between the modern world and the characters in the play.
Founded this year, "Love is Blind" functions as a prelude to the new club "Student Production Club," a club dedicated to empowering students to write, direct, and act in their own theatrical and cinematic productions annually. The "Love is Blind" production and Student Production Club work hand-in-hand to provide a platform for creative student expression. —News release