'AAUW: Supporting Women & Girls with Scholarships & Fellowships'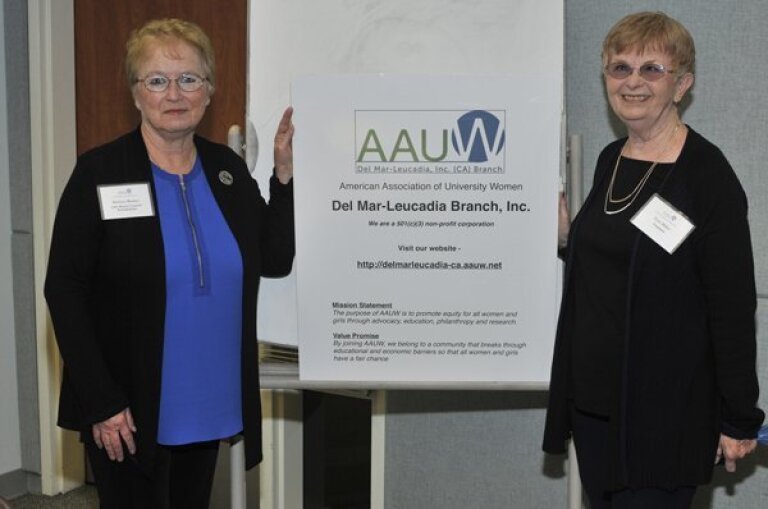 AAUW Inter Branch Council Scholarship Director Barbara Bladen, President Fran Miller
(McKenzie Images)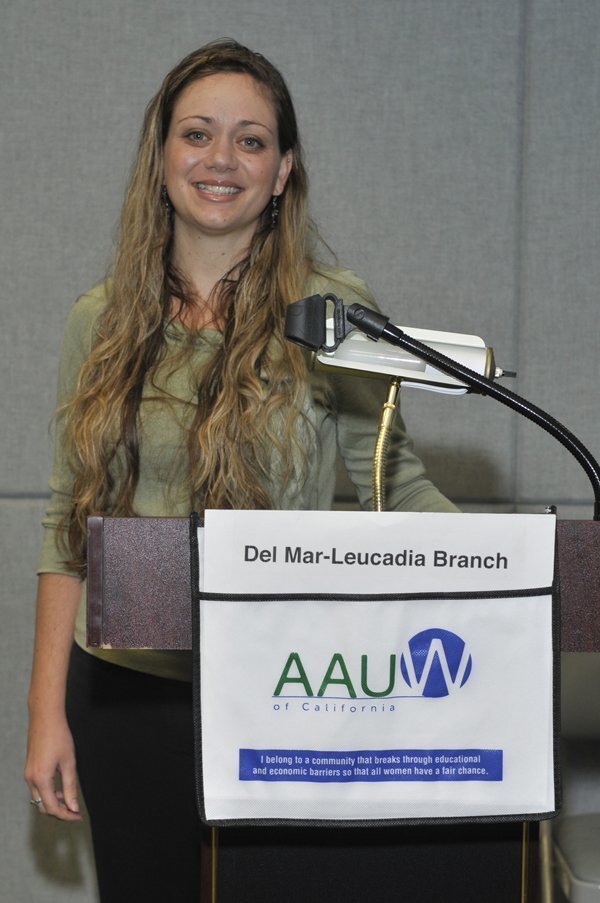 Osher Scholarship recipient Andrea Miller
(McKenzie Images)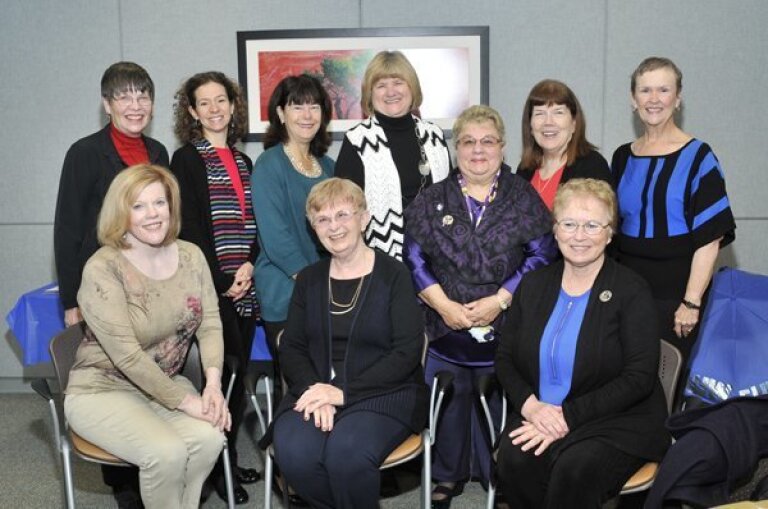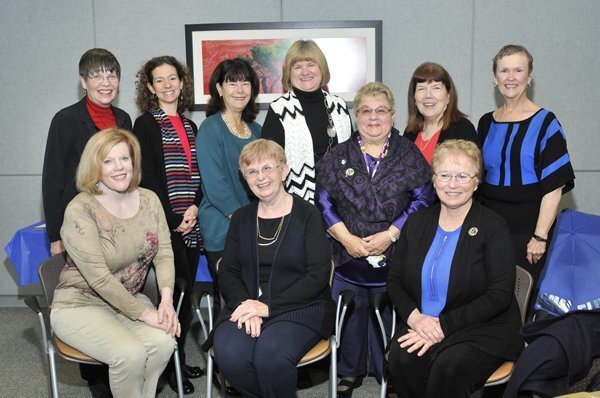 AAUW board members in attendance- Standing (L to R): Bobbi Karnes, Laura Pasquale, Arleen von Schlieder, Linda Quinby, Nancy Kohrs, Erma Cox, Betty Reed. Seated (L to R): Judy Howarter, Fran Miller, B
(McKenzie Images)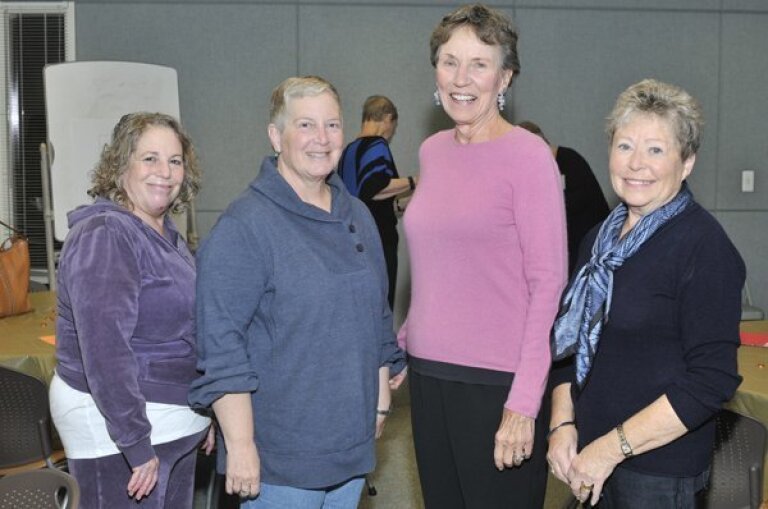 Louise Rosenstein, Laurie Calmenson, Willene Emrick, Kathy Zacher
(McKenzie Images)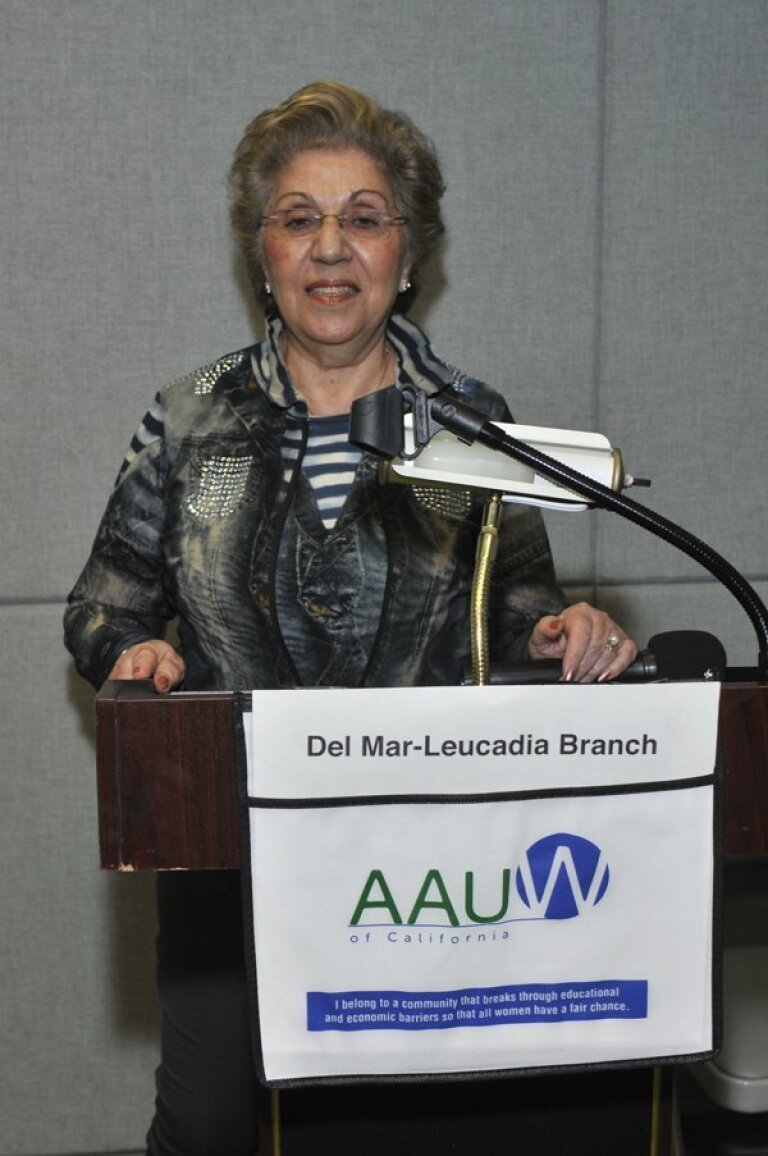 AAUW grant recipient and new board member Pari Rosen
(McKenzie Images)
Dianne Nichols, Cindy Hellman
(McKenzie Images)
Shahin Karimi, Pari Rosen
(McKenzie Images)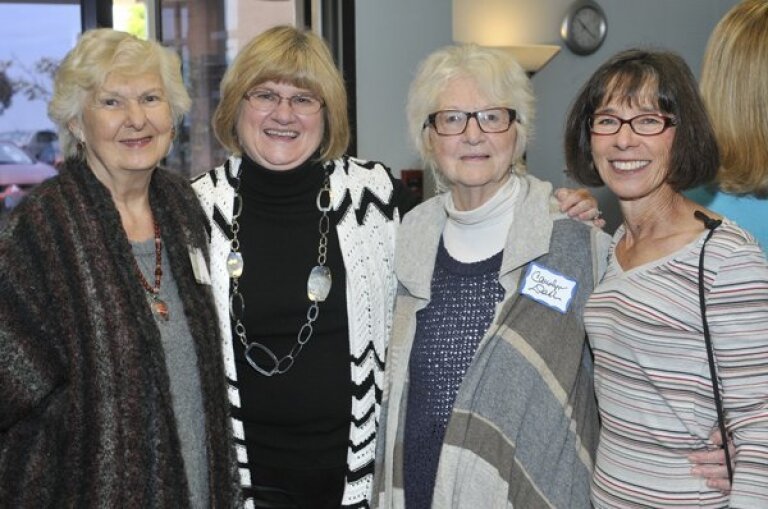 Jan English, Linda Quimby, Carolyn Dahl, Janice Miller
(McKenzie Images)
The Del Mar-Leucadia Branch of the American Association of University Women presented "AAUW: Supporting Women & Girls with Scholarships & Fellowships" at its Jan. 10 meeting held at the Encinitas Community Center.
Two women told their personal stories of how their AAUW fellowship or scholarship affected their education and goals. Andrea Miller is a recipient of the American Association of University Women, Del Mar-Leucadia Branch Endowed Scholarship (Osher) for a nursing major at Mira Costa College. After earning her RN in May 2015, Miller plans to transfer to Cal State San Marcos for its 14-month program to complete a BS in nursing. Her goal is to work as a nurse in labor and delivery.
Pari Rosen received a national AAUW fellowship grant when she was working on her Ph.D. at Louisiana State University. She is a micropaleontologist who has worked both domestically and internationally.
For more information, visit www.delmarleucadia-ca.aauw.net. Photos by McKenzie Images.
---