Encinitas city manager's new job located in Brentwood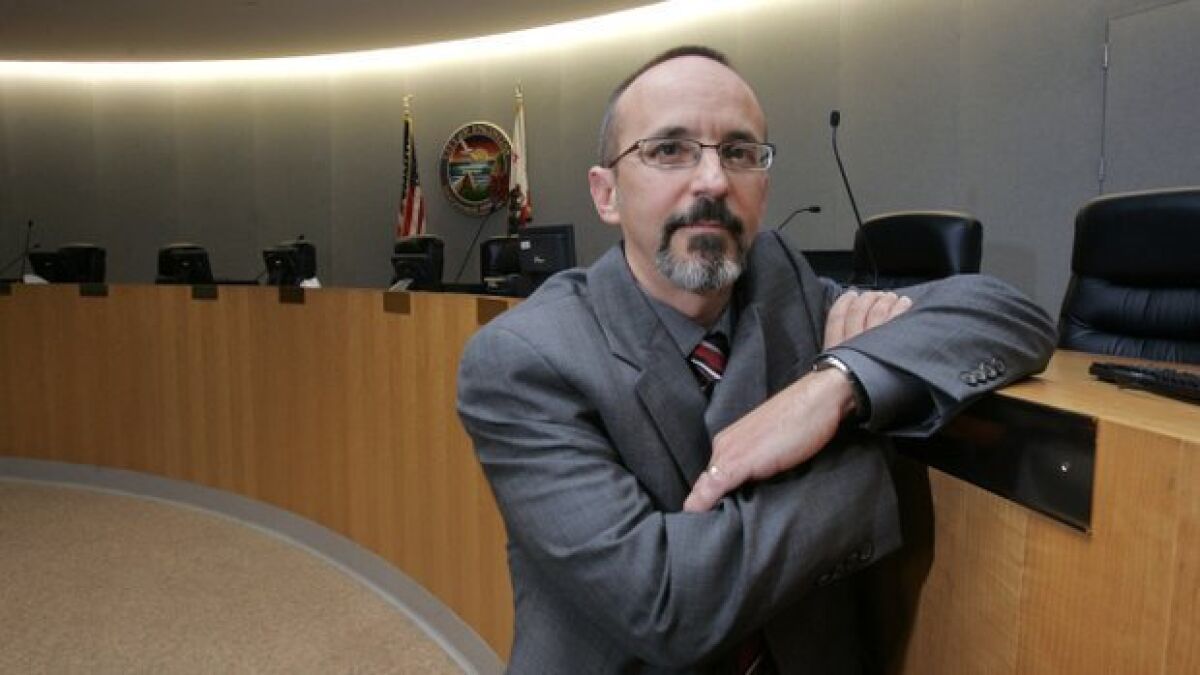 City Manager Gus Vina is headed to Brentwood in Northern California.
Vina resigned Dec. 9 to take a position as Brentwood's city manager.
Upon announcing his departure from Encinitas, Vina said he couldn't specify which city he'd be working in because he was waiting for Brentwood's City Council to make the announcement.
Brentwood's City Council officially approved Vina's contract Dec. 23.
Vina's base salary in Encinitas was $216,000. For his new job, he'll make $234,387. Plus, he'll receive an additional $700 a month as "management incentive pay."
Like Encinitas, his new job will also provide a pension and benefits.
As Encinitas' city manager, Vina was in charge of day-to-day operations and the city's 260 employees.
Although Vina's contract calls for 90 days' notice in the event of resignation, the Encinitas council voted Dec. 17 to let him leave as early as Jan. 16 and as late as Jan. 31.
At the Dec. 17 meeting, the Encinitas council directed Mayor Kristin Gaspar and Deputy Mayor Catherine Blakespear to identify interim city manager candidates. And a firm will begin recruiting a long-term city manager.
Vina's new gig starts Feb. 17, according to the contract.