Event celebrates life while honoring the dead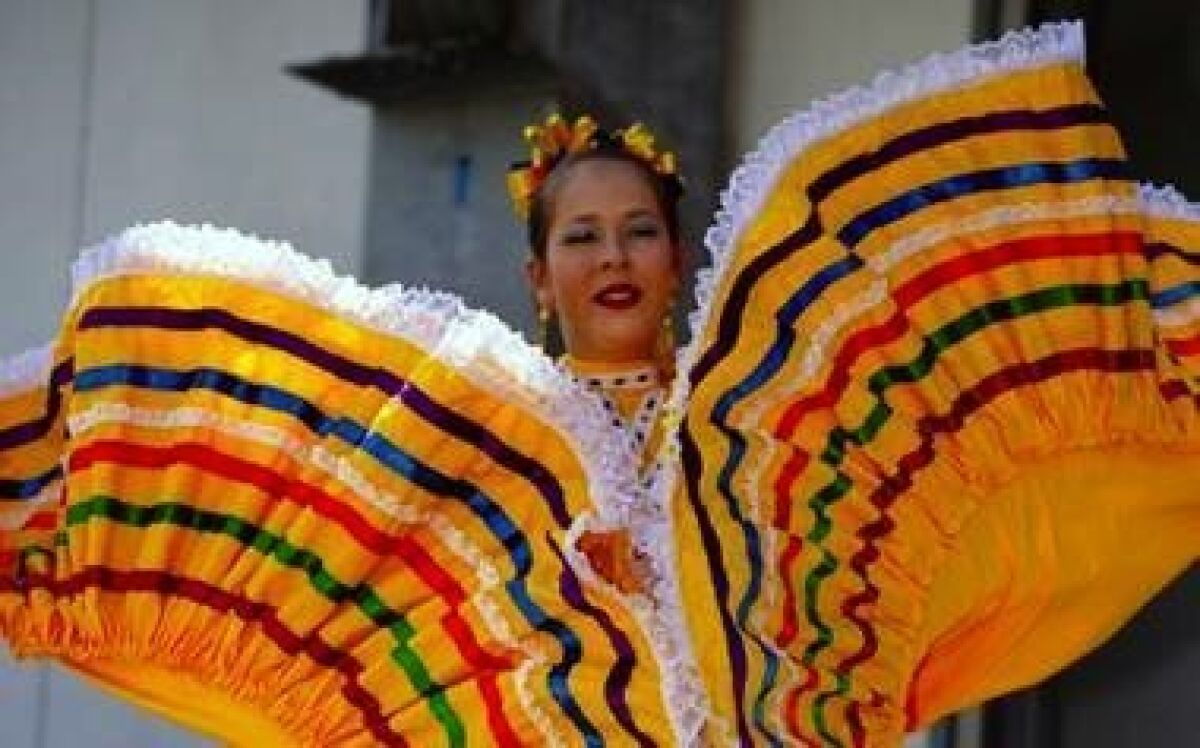 North County residents are invited to turn out on Saturday, Nov. 1, at the Encinitas Library for the city's first Dia de los Muertos celebration, a chance to honor and remember departed loved ones and have some fun in the bargain.
The free event is being organized by Encinitas Friends of the Arts, a nonprofit that formed in April. Organizers expect a crowd in the hundreds to watch dance performances and arts demonstrations, and also take part in arts and crafts workshops and admire displays of "ofrendas," or altars in tribute to departed friends and relatives. Food trucks will be available to provide refreshments.
The event will be held from noon to 4 p.m. Saturday, Nov. 1, at the Encinitas Library, 540 Cornish Drive. Admission is free.
Dia de los Muertos — or Day of the Dead — is a celebration of life that originated in Mexico, and is now observed around the world, including the United States, Europe and many Latin American countries.
The celebrations include colorful altars with photos of the departed, mementos of their lives and samples of their favorite food and drinks. The displays are often decorated with marigolds, which symbolize death. The flower's strong odor is thought to help lead the dead to their altars.
The celebration coincides with the Catholic holy days of All Saints Day and All Souls Day, which take place on Nov. 1 and 2, respectively. Dia de los Muertos draws from both Catholic and Aztec traditions. Colorfully decorated sugar skulls and skeletons are familiar images at Dia de los Muertos celebrations.
"This is the first Dia De los Muertos celebration that has taken place in Encinitas," said Beatriz Villarreal, executive director of the Mano a Mano Foundation, who will serve as master of ceremonies for the event, in a press release. "This is a huge deal for the Latino community.
"Dia de los Muertos provides people with the opportunity to rejoice in the living memories of their loved ones. It is an important way to celebrate our culture and serves as an educational resource, teaching people around the world about our traditions," she said.
Although the event revolves around the remembrance of the dead, it is not supposed to be a sad or macabre ceremony, said Abby McKee, event coordinator and a member of the Encinitas Friends of the Arts board.
"It's a way for the community to get together, have a wonderful time and celebrate the lives of people who have gone before us," McKee said.
While this is the first Dia de los Muertos celebration in Encinitas, organizers hope it will become an annual event, said Naimeh Tanha, president of the Encinitas Friends of the Arts, and also a member of the city's Commission for the Arts, an advisory panel to the City Council.
The event aligns with the nonprofit group's mission of promoting the arts and culture in Encinitas, and also promoting the goal of a city-owned arts center, said Tanha.
The event is supported by the city of Encinitas and San Diego County, along with local business sponsors, Tanha said.
Third District County Supervisor Dave Roberts will serve as honorary chairman of the celebration.
"I am proud to support these culture-based programs, as it is so important to create opportunities for diverse artistic expression. And, as the father of five adopted children, I also appreciate the chance to participate in a fun, free family event," said Roberts in a written statement.
Among the performers will be mariachi bands, and Aztec and ballet folklorico dancers, said McKee. There will be demonstrations of urban spray-paint art and lamp glass-blowing, and kids' activities will include face painting and such crafts as making sugar skulls, tissue flowers and papel picado, or paper flags, she said.
Two food trucks, from Juicewave and Tacos la Mezcla, will be on hand.
"We're packing a lot into four hours," McKee said.
Displays of art by students from Paul Ecke Central School, and a remembrance wall for the community, will be on display from Nov. 1-6 at the library. The public is encouraged to put up photos or written tributes to their loved ones.
For more information, visit encinitasarts.org.