After drone conflicts, Encinitas to look at regulations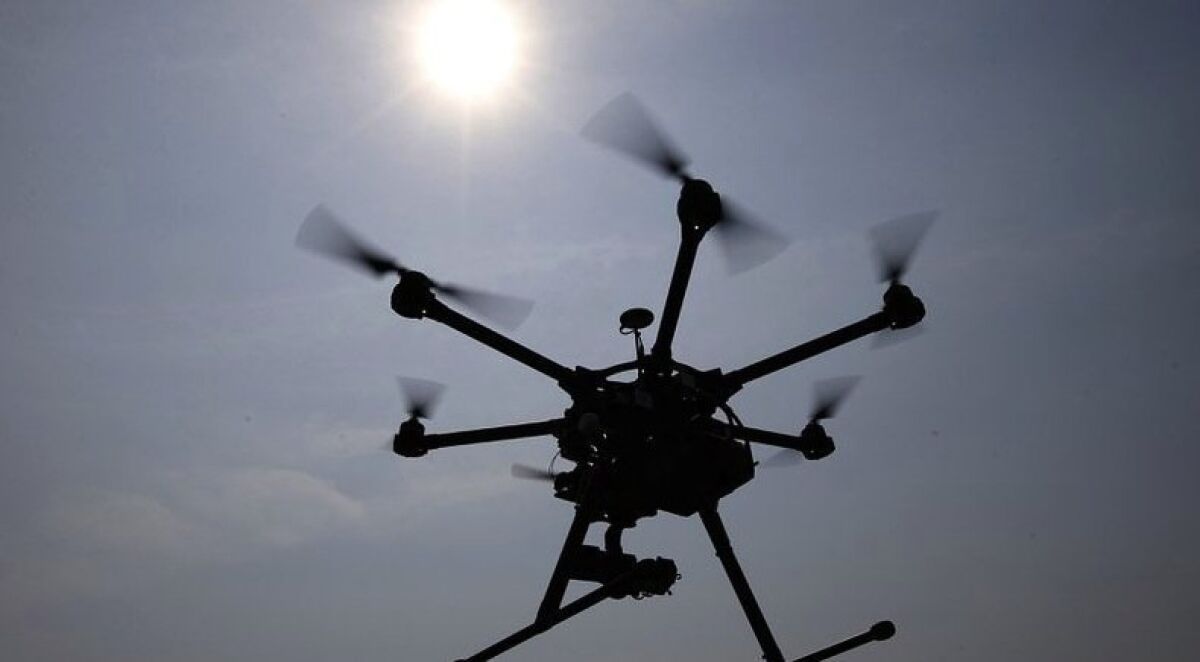 Two recent drone conflicts prompted the Encinitas City Council on Aug. 26 to request a report on what power it has to regulate unmanned aircraft.
In an Aug. 14 letter to the Parks and Recreation department, resident John Herron described how a father-son team, apparently new to piloting drones, flew too low at the small Mildred MacPherson Park, scaring Herron's son.
Herron's letter called for the city to pass safety rules for drone hobbyists, and he reiterated the request during the time set aside for non-agenda items at the Aug. 26 meeting.
"I would like you to allow safe drone operations, but only when drone operators meet our community-based safety standards," said Herron, who didn't go into more detail on what the rules might look like during his three minutes of allotted speaking time.
Deputy Mayor Catherine Blakespear asked that a staff report be brought back with possible options for regulating drones. Blakespear said she was concerned about an Aug. 19 incident at Moonlight Beach in which a man spent the day in jail for downing a drone.
The man claimed the drone hovered dangerously close, so he threw his T-shirt at it, taking the drone out of the air.
"A drone that's low enough to be hit by a T-shirt is certainly low enough to be invading someone's privacy," Blakespear said.
Herron's drone incident ended without law enforcement getting involved. Ultimately, the father and son operating the drone left because the drone's battery ran low. But before that, they maintained they weren't doing anything illegal, according to Herron's letter.
"I explained that operating drones at MacPherson Park isn't appropriate because it's a small park, it's occupied by children, and this sort of activity is unsafe," Herron wrote.
Herron believes more drone incidents are bound to happen if the city doesn't take action.
While the city is crafting drone standards, Herron stated hobbyists should be encouraged to follow Federal Aviation Administration (FAA) rules that state drones can't fly within five miles of an airport, they must stay below 400 feet and should remain clear of any obstacles.
"The education is out there, they know not to operate around airports, but they're doing it anyway," said Herron, a commercial airline pilot. "We're seeing them well above 400 feet."
Councilwoman Lisa Shaffer said the FAA governs drones, so the report back should state what authority the city might have over them.
Legislation introduced recently seeks to restrict drones, also known as unmanned aerial vehicles. Lawmakers in the California Assembly on Aug. 24 approved a bill that would forbid drone use over private property.
The bill is now up for final approval in the Senate. If adopted, flying a drone less than 350 feet above private property without consent would result in a trespassing violation.
And Poway is looking to become the first in the state to ban the use of drones during a wildfire.