Longtime Encinitas educator honored with USD award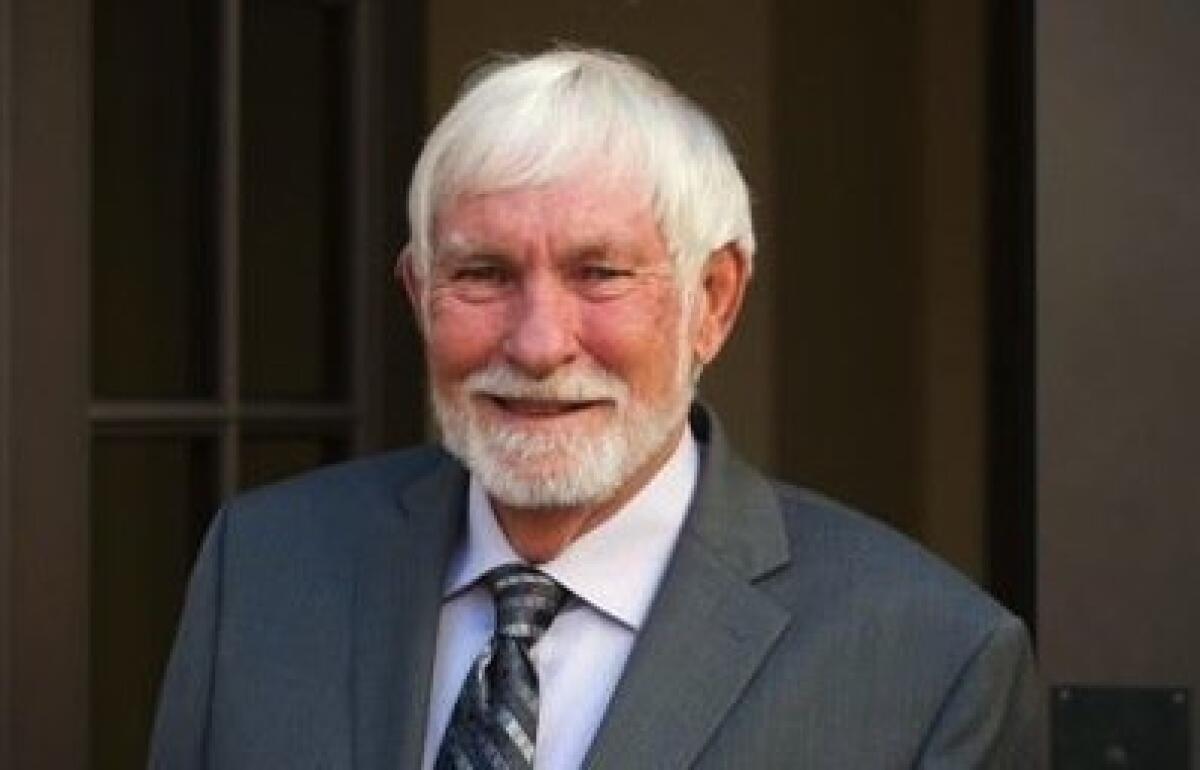 After decades of commitment to education, Encinitas resident Hugh Mehan was honored with an award for his work Nov. 8.
Mehan received the University of San Diego's Remarkable Leaders in Education award, an award given to recipients for their leadership in education, special education, counseling, child development or education reforms in San Diego or Imperial counties.
Mehan said he felt honored when he learned he would receive the award about a month ago because of its connection to the community he has spent the past 20 years helping.
"I've been the recipient of a number of different awards throughout my professional career, but this is particularly meaningful because it's in my backyard," Mehan said. "It's people who I have lived with and worked with for a number of years, 30-some years, and that's particularly special.
"It's one thing to receive accolades from a professional affiliation which is international or national in scope, but this is particularly meaningful because it has to do with people who live in the San Diego area and paid attention to my accomplishments."
Mehan, a professor emeritus of sociology and education at UCSD, was the founding director of the Center for Research on Educational Equity, Access, and Teaching Excellence (CREATE). The program coordinates efforts at UC San Diego in addition to working with under-represented students in K-12 schools and The Preuss School, UC San Diego's on-campus model charter school, to better prepare students academically.
His work with CREATE also spurred his most recent book, "In the Front Door," which goes into his research on political origins, culture and organization of The Preuss School and Gompers Preparatory Academy.
The Encinitas resident has also won a slew of awards throughout his career for his commitment and excellence in his field in addition to the most recent USD award.
Dorothy Smith, chairwoman of the Remarkable Leaders in Education program at USD's School of Leadership and Educational Sciences, said Mehan was selected for a number of reasons. His many years of leadership and advocacy in the field, she said, were impressive.
Mehan is known for working with students who are "primarily C students," she said, and helping them then grow and succeed.
"I have known him and known of his work for many years, and I have always seen him work to help the student farthest down," Smith said. "So I was happy to be one of the ones who was able to participate in the selection of Dr. Mehan as a Remarkable Leader in Education."
Now, Mehan volunteers his time providing research expertise to the Jacobs Center for Neighborhood Innovation and Groundwork San Diego, helping both to put together educational activities for underserved youth in the area.
"It's a continuation of work at CREATE, frankly," Mehan said. "It has that equity focus concerned with making sure our youth are well-prepared to make life choices that are meaningful when they graduate from high school, and to make sure they have the courses to take to graduate from high school and to do well."