Mentors work with fatherless boys on surf challenge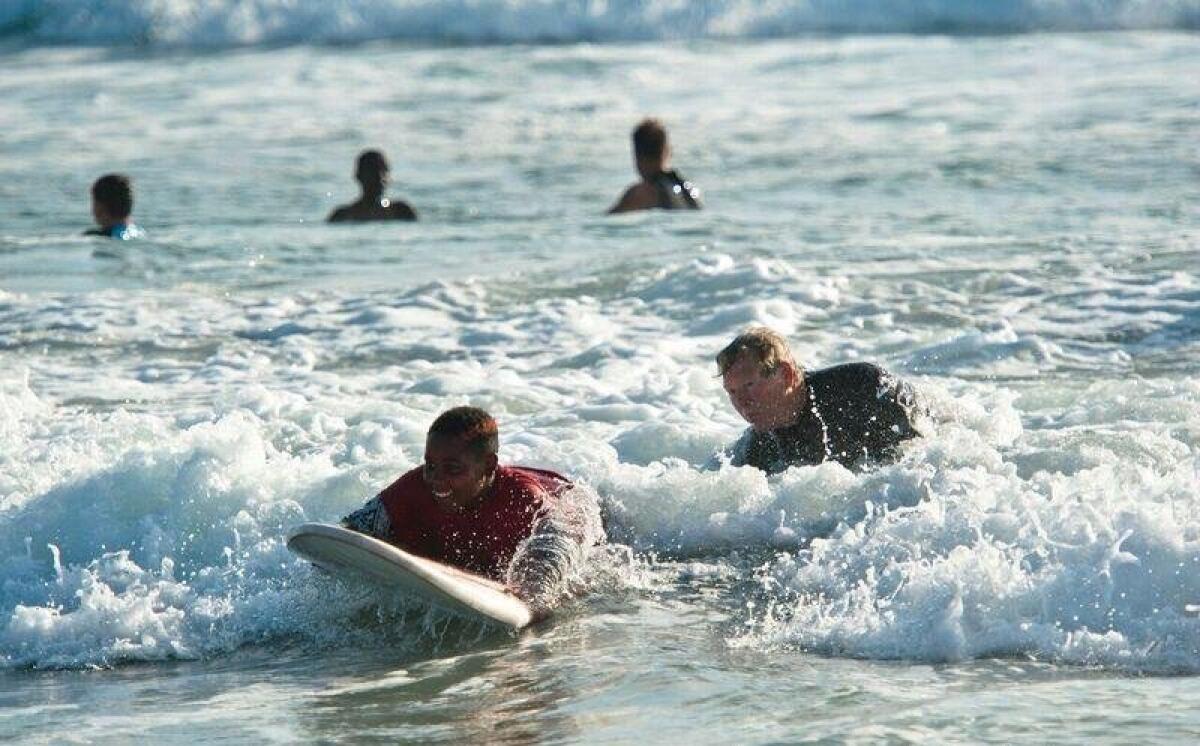 San Diego-based nonprofit Boys to Men Mentoring Network (BTM) launched its summer surf series at Seaside Reef in Solana Beach on June 23. The summer surf nights are a chance for fatherless teenage boys and their mentors to bond, and train for the organization's annual fundraiser, the 100 Wave Challenge.
World Championship Tour surfer and Encinitas resident Damien Hobgood is participating in the 100 Wave Challenge this year, along with legendary surfer and motivational speaker Shaun Tomson and legendary surfer and surfboard shaper Duke Aipa, among others.
The goal of the 100 Wave Challenge — which will be held Saturday, Sept. 17 in Mission Beach — is for each surfer to raise at least $1,000 and attempt to surf 100 waves in one day. There will be sections in the water for long boards, short boards, stand-up paddle boards, boogie boards and body surfers.
For more information on the 100 Wave Challenge, please visit 100wave.org.
Launched in 1996, Boys to Men is a nonprofit group mentoring program that helps keep young men out of the criminal justice system and improve their access to higher education. It also provides boys a place where they can hear other boys and men tell the truth about the problems they face and a community where boys know they are not alone. BTM has mentored over 6,000 boys and has trained mentors in 24 states.