EUSD Special Ed holds Extended School Year Summer Olympics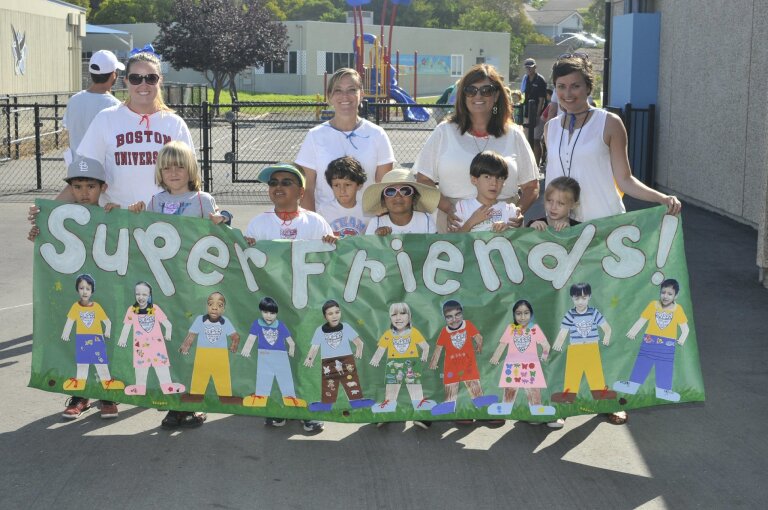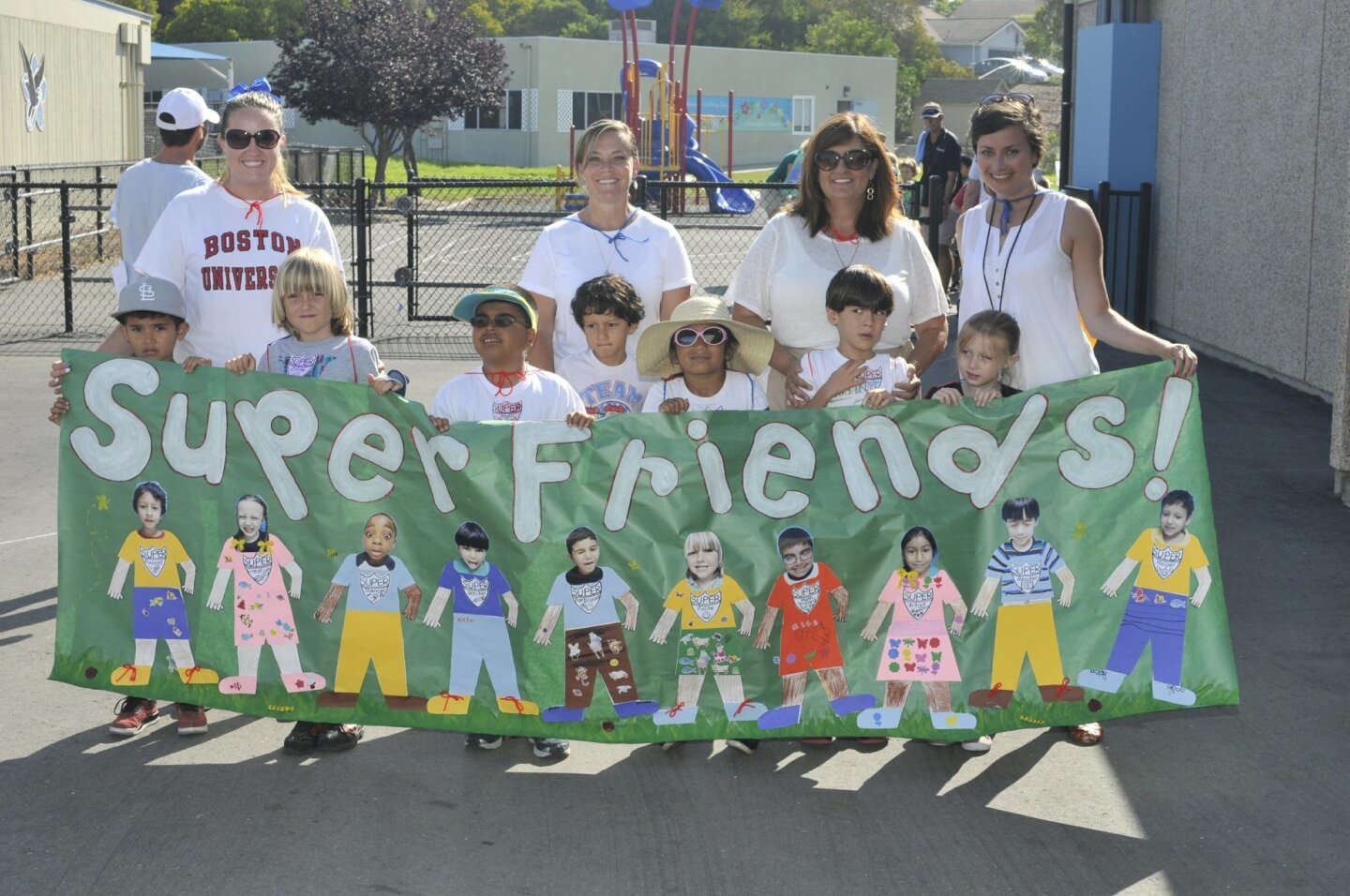 Miss Howell's class were the SuperFriends!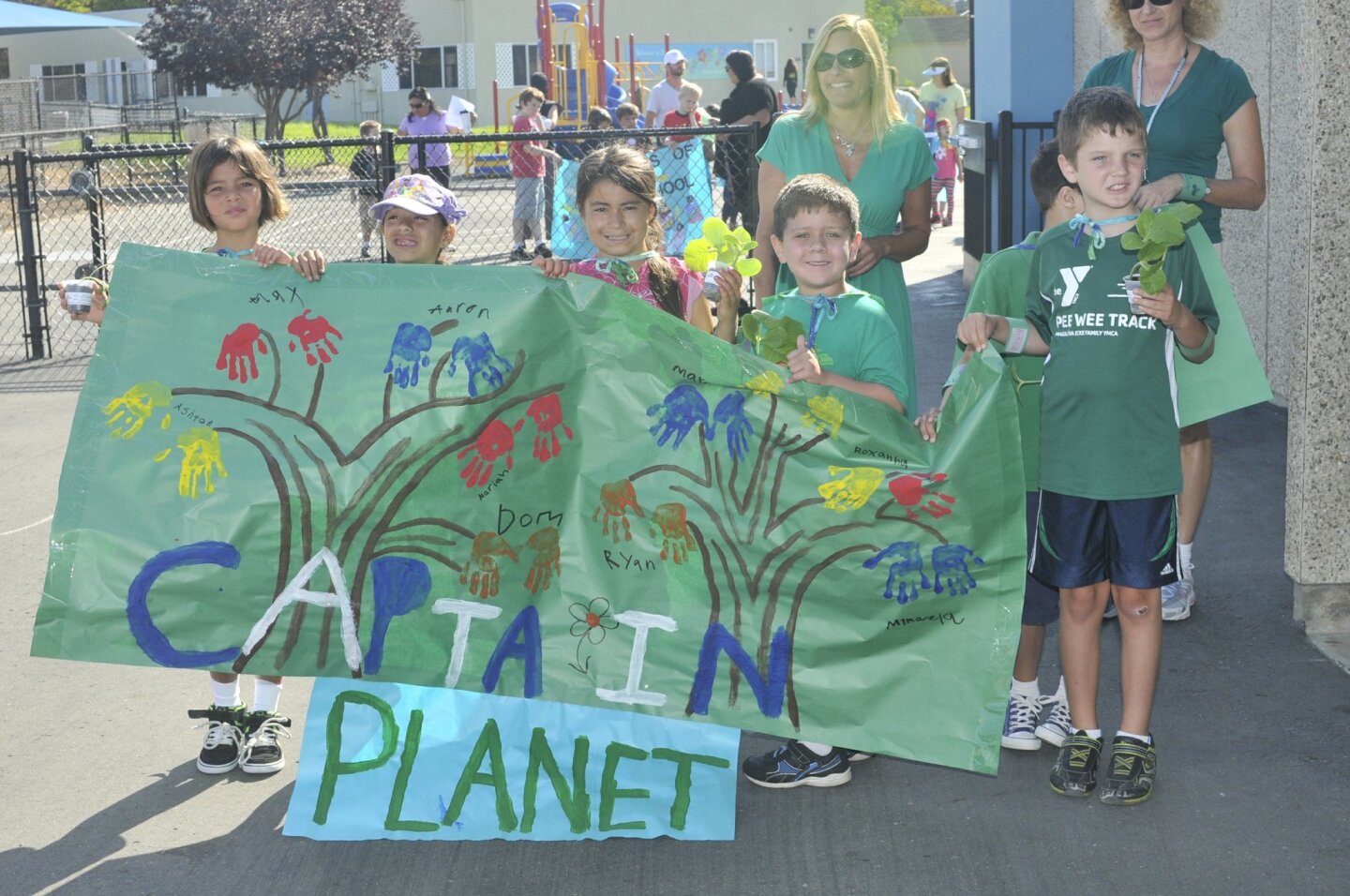 Phyllis Slotnick's class were helpers of Captain Planet.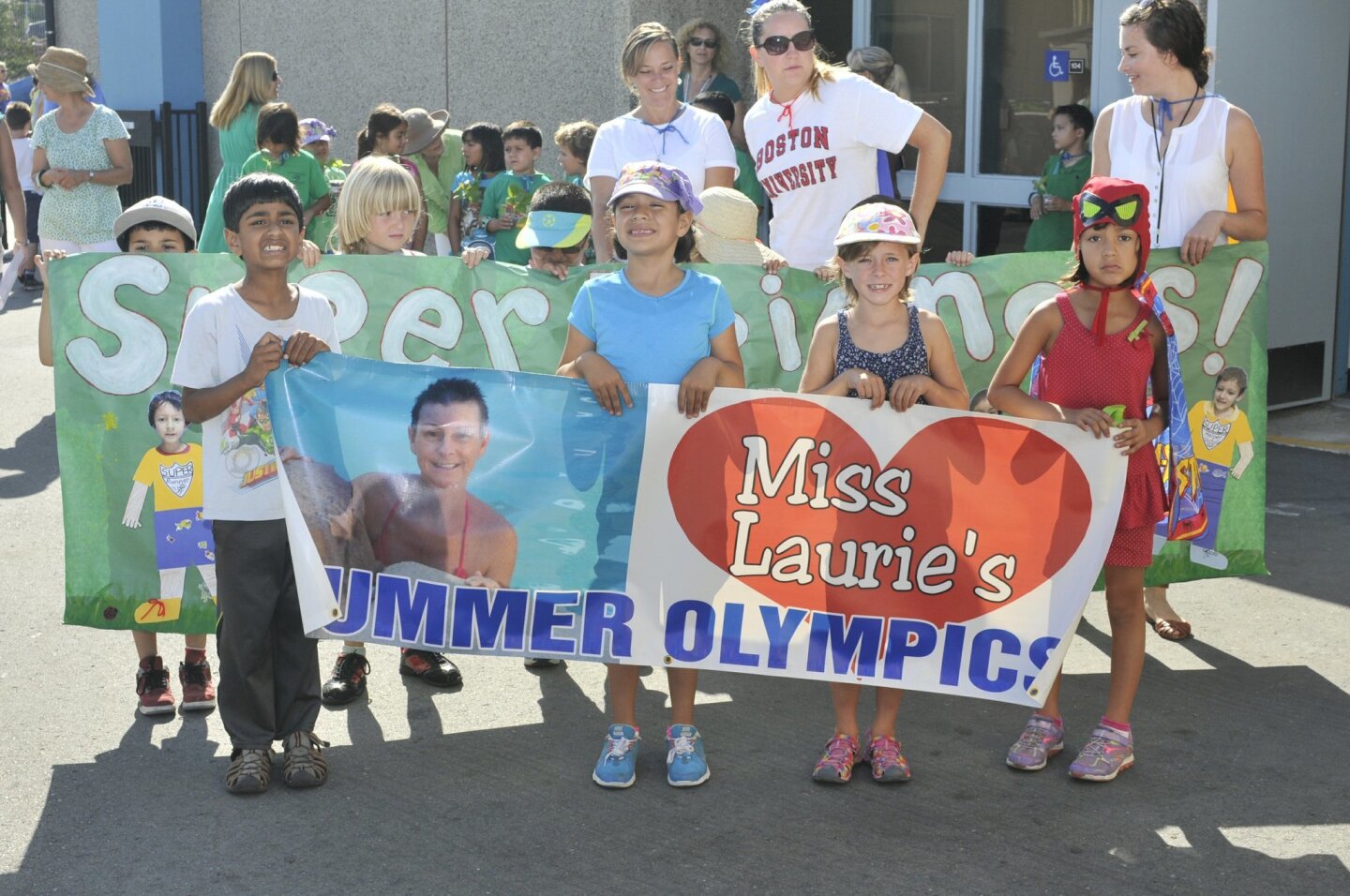 Parade and super heroes look impressive!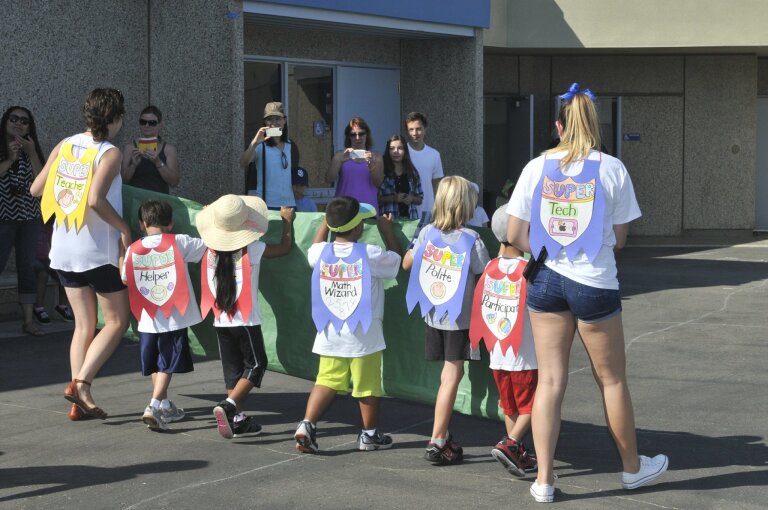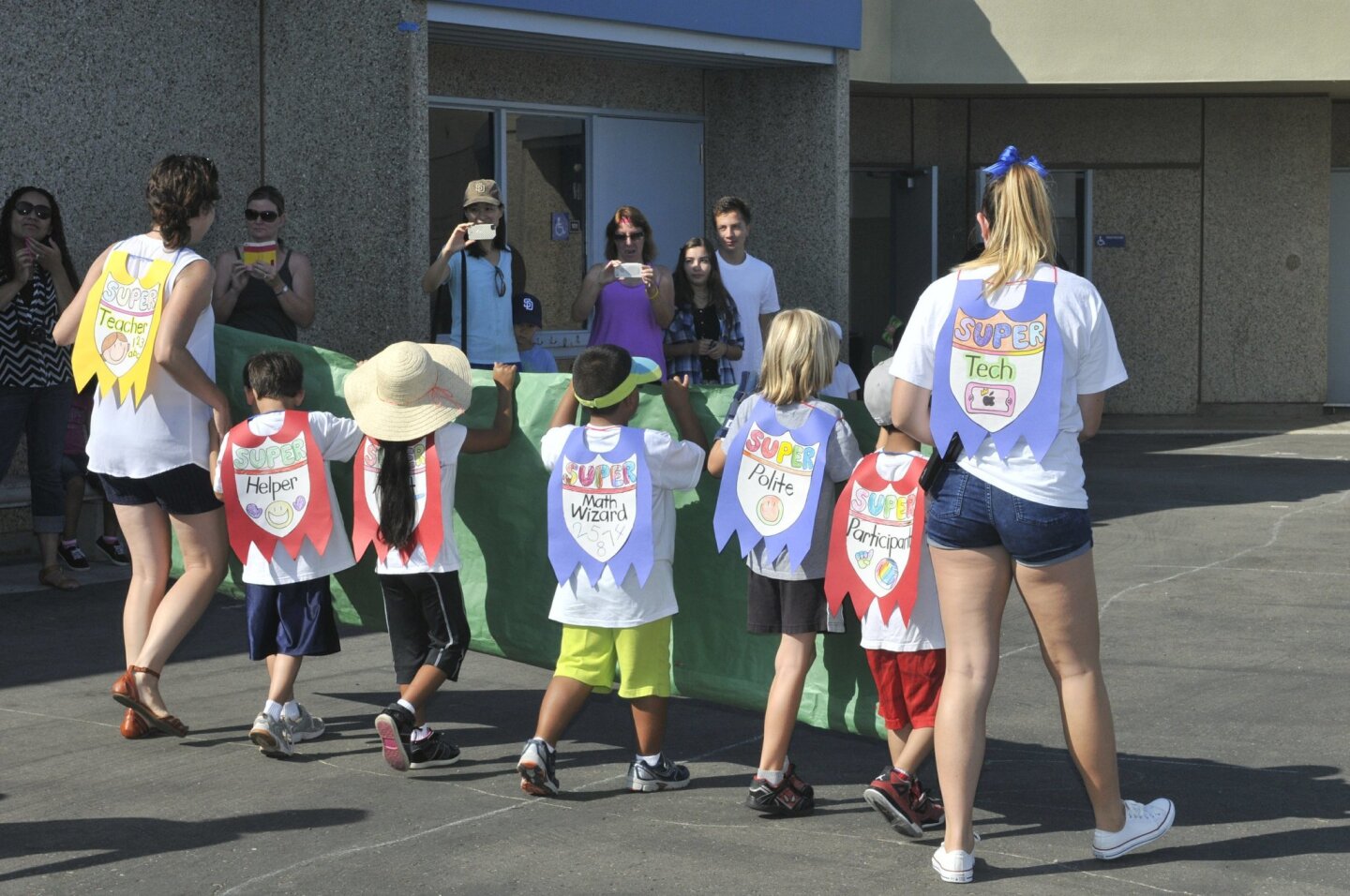 Taking part in the Superheroes parade.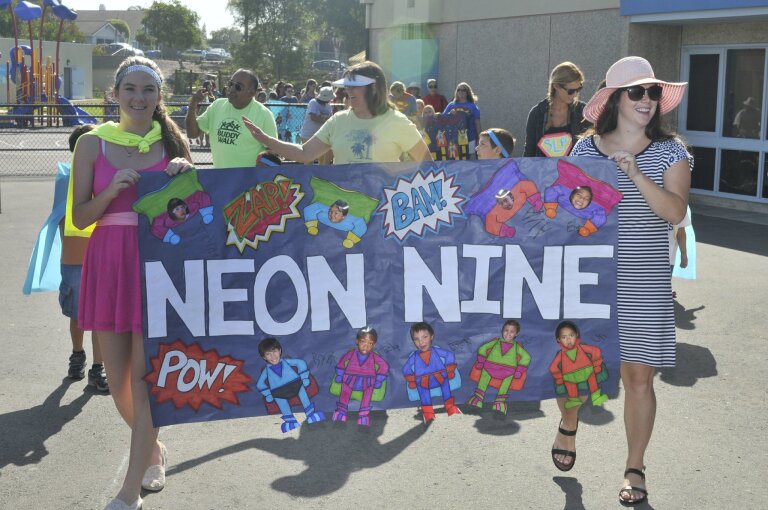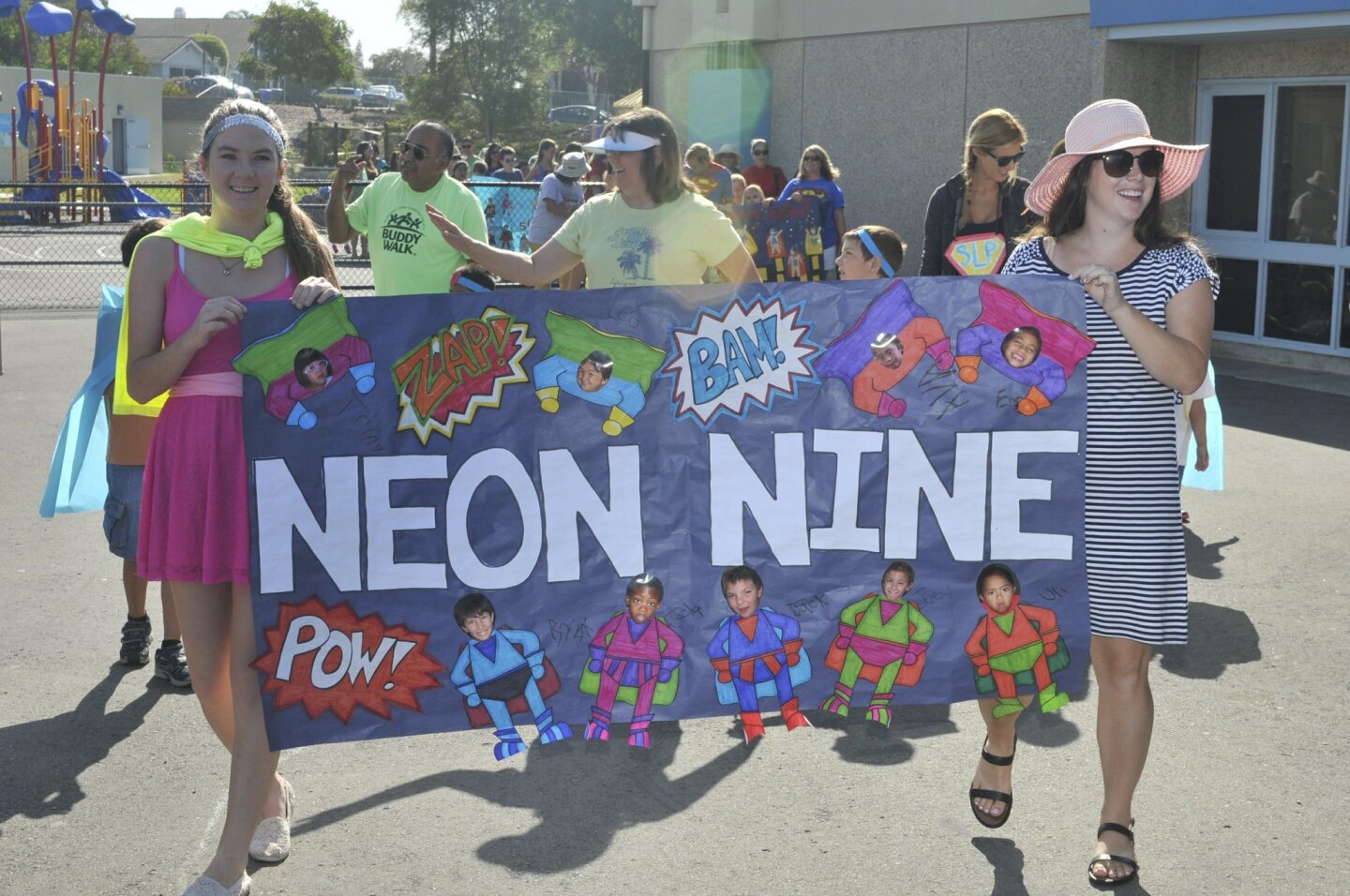 The Neon Nine strut their stuff during the parade.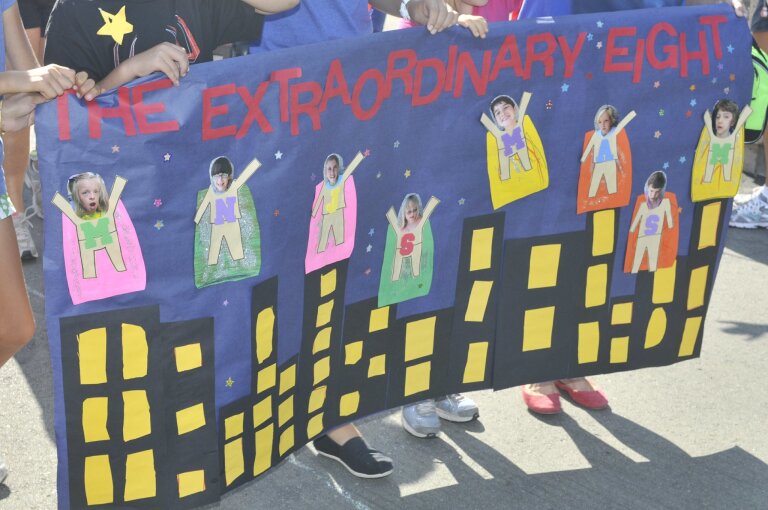 The Extraordinary Eight were in the parade.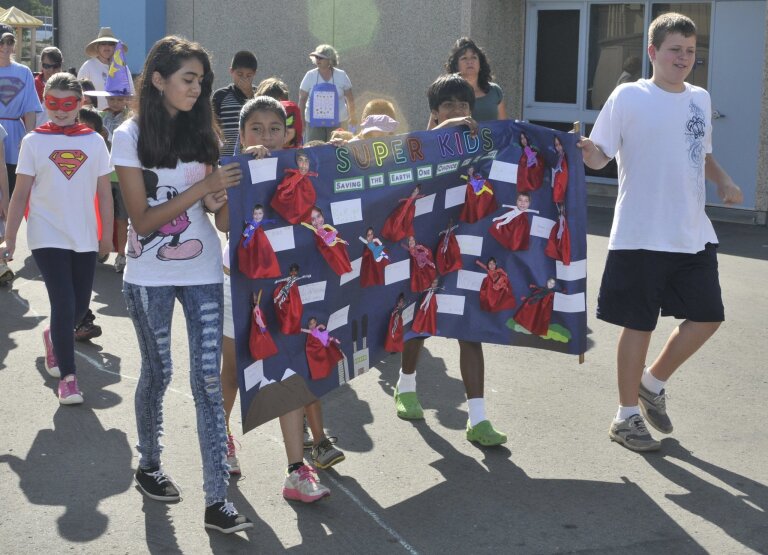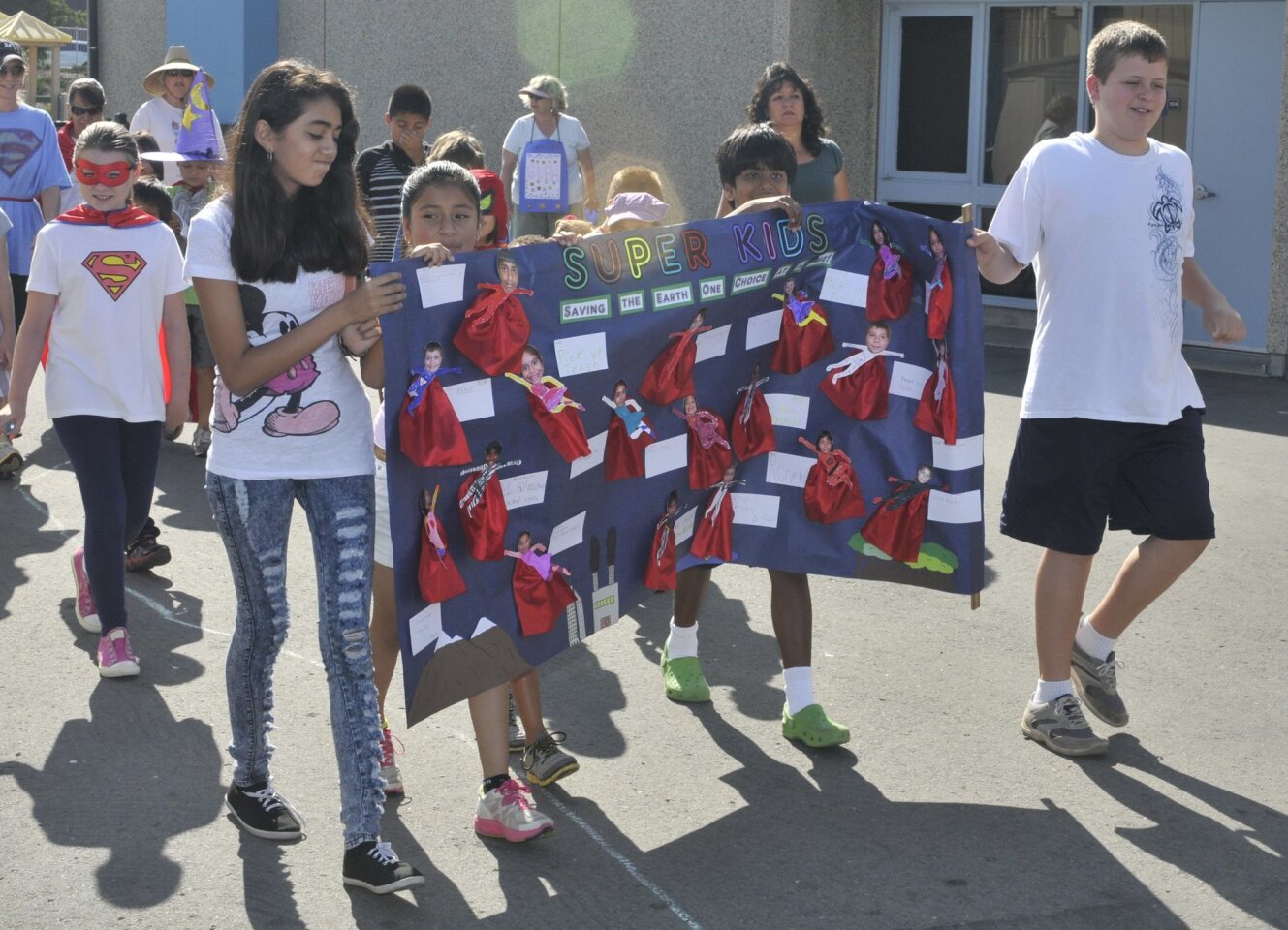 Patriotic colors for these superheroes!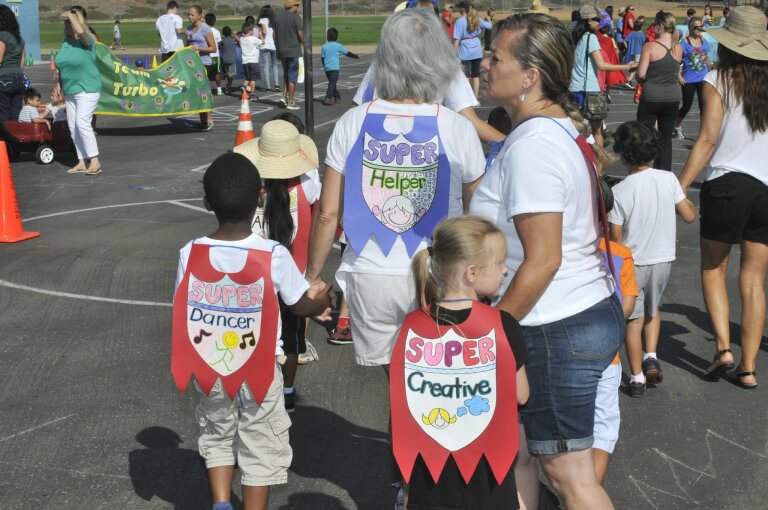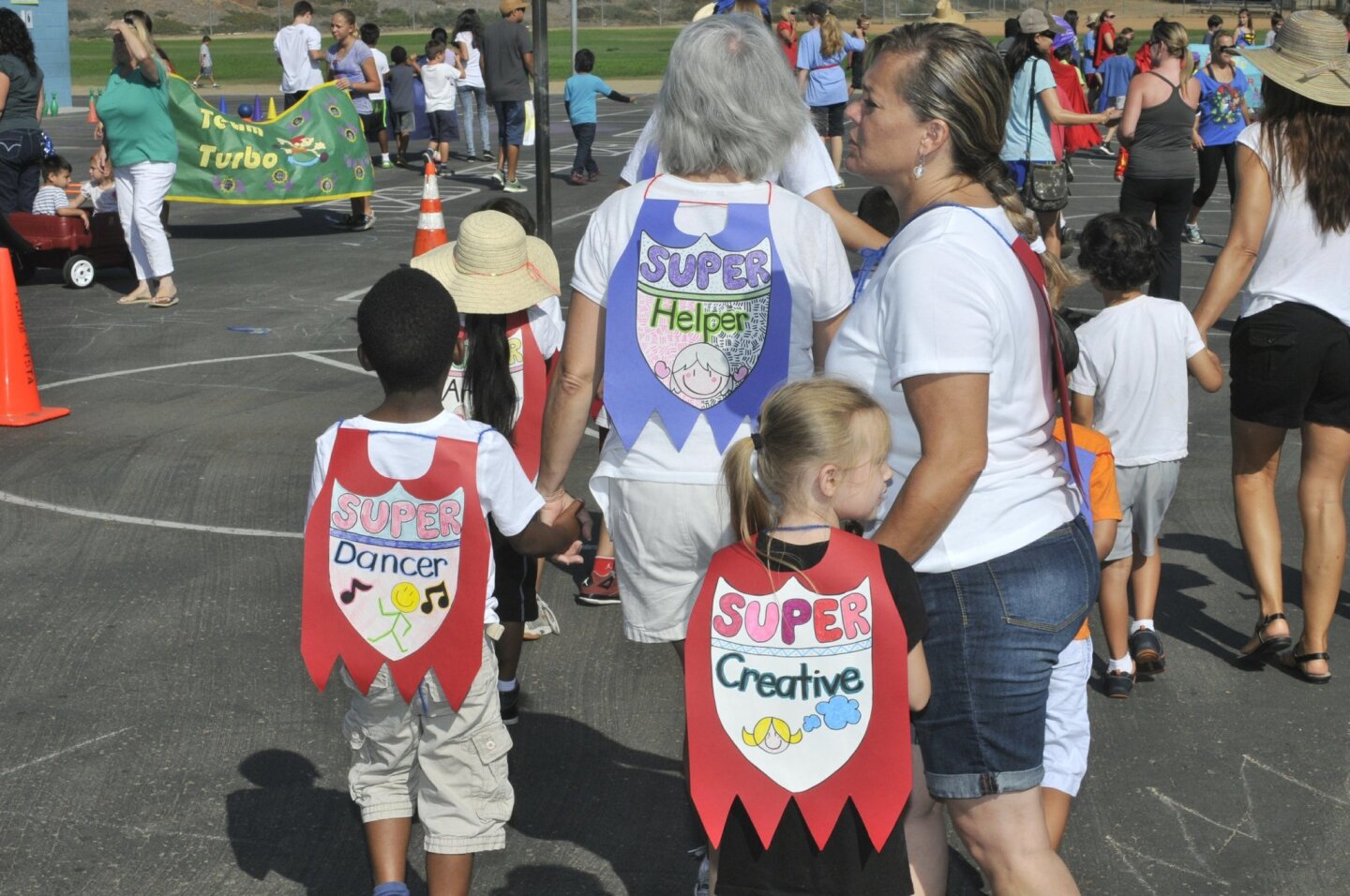 Superpowers included SuperDancer, SuperCreative and SuperHelper!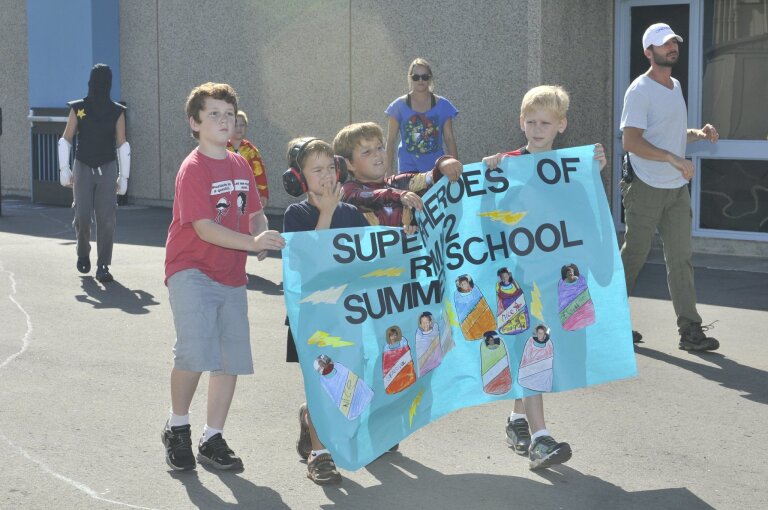 Superheroes of Room 2, Summer School.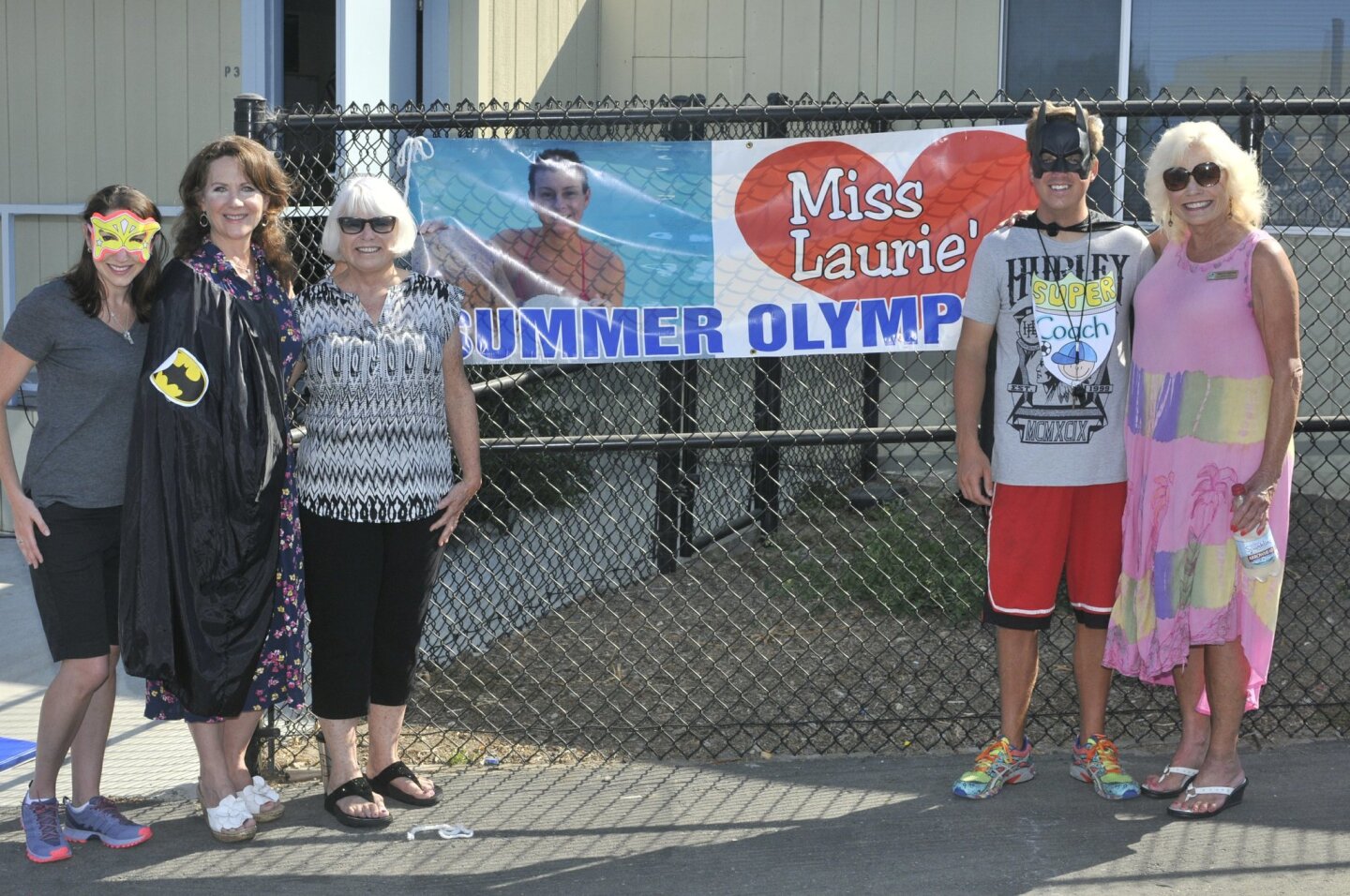 Program specialist Jamie Salter, Pupil Personnel Services Program Director Maria Waskin, EUS board member Carol Skiljan, teacher Ryan Fortin, board member Emily Andrade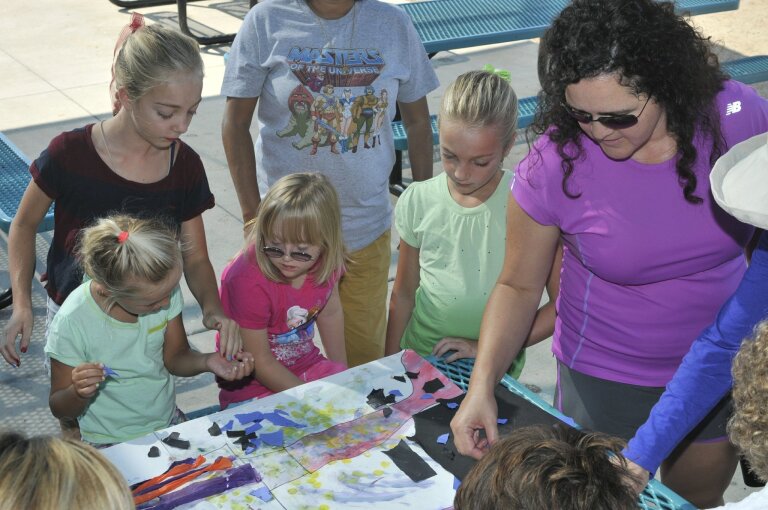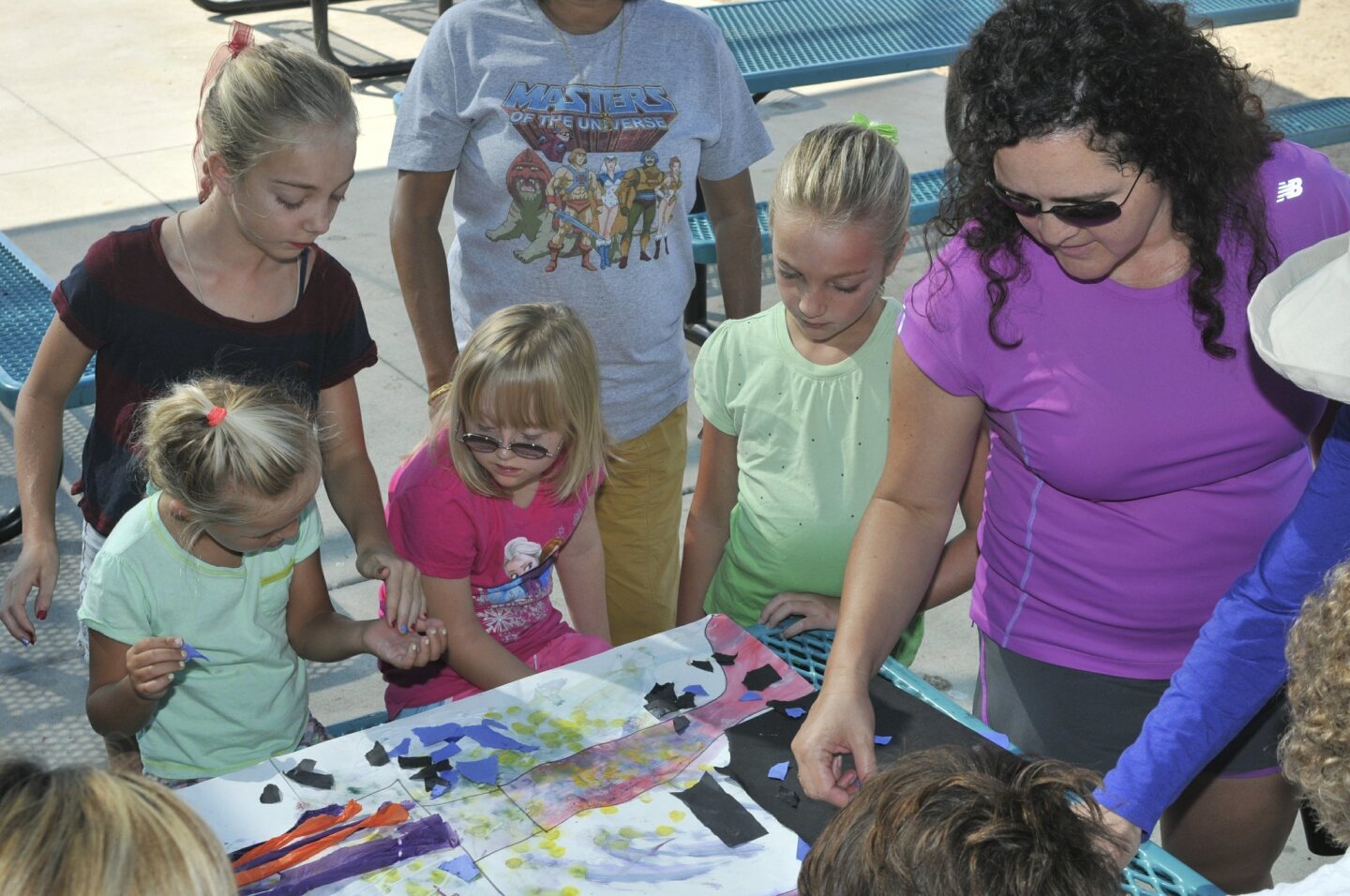 Craft activities were also on the program.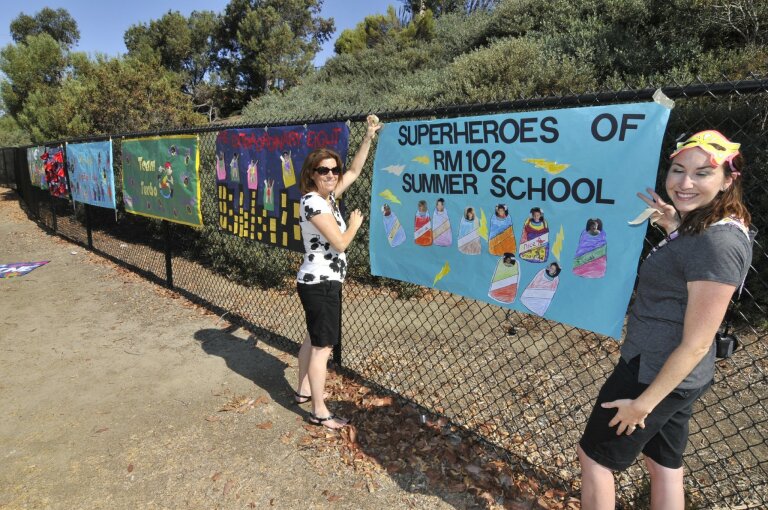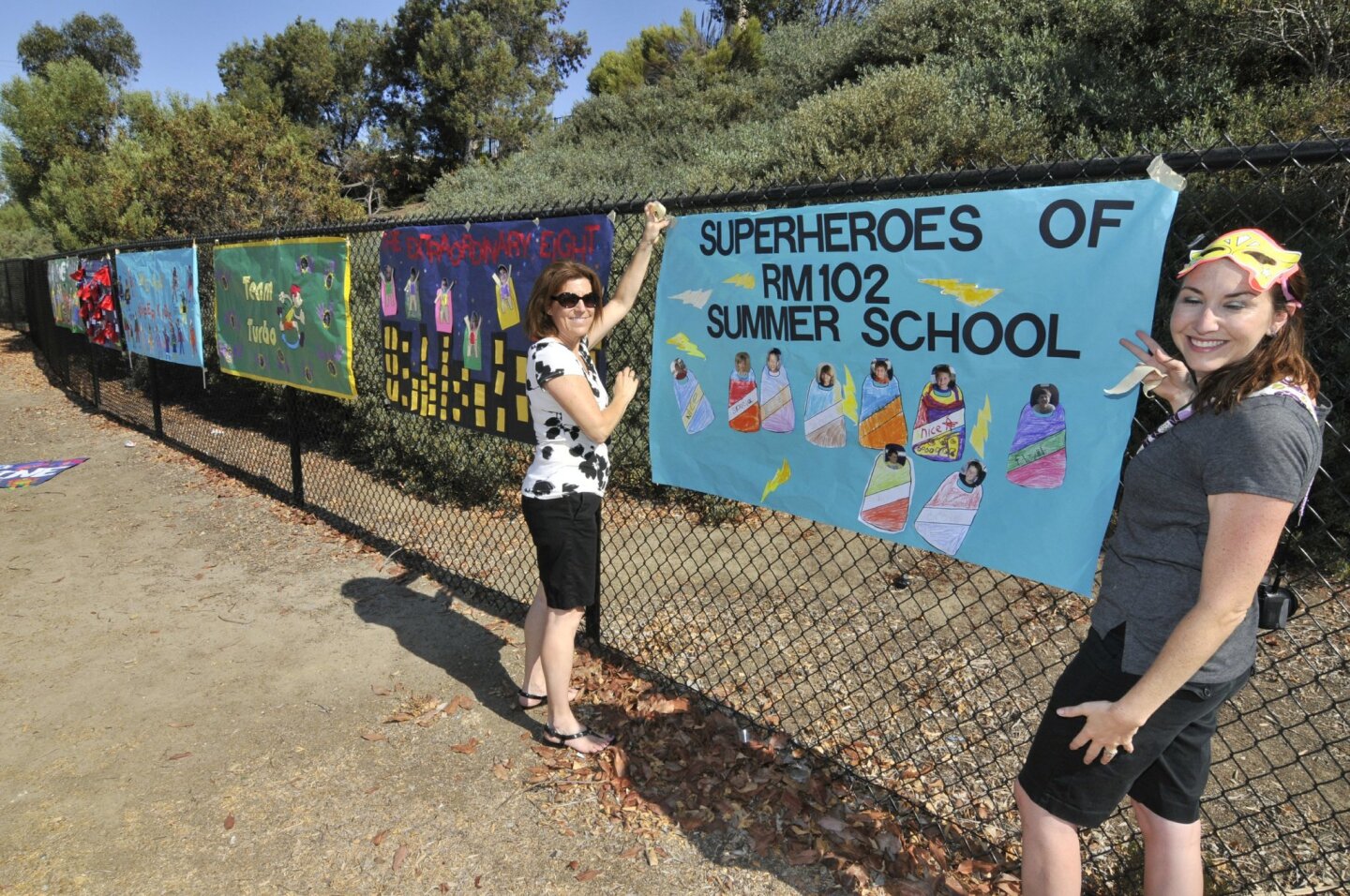 EU Pupil Personnel Services Program Assistant Elaine Reilly, Program Specialist Jamie Salter
The Encinitas Union School District's PreK-6th grade Special Education Program honored its special athletes July 24 when they participated in the district's Extended School Year Summer Olympics. The day began with a parade of athletes displaying classroom banners, followed by athletic events and a medals ceremony. The district serves children with a range of disabilities and all events are designed to accommodate all levels. This year's program has eight classrooms with about 100 students from all nine district schools.
This is the 15th year that the district has held this event as a culmination of its summer school program. The district's Olympics program was the brainchild of one of its Adaptive P.E. teachers who passed away two years ago from cancer, and the district has continued this legacy in her honor. Photos by McKenzie Images.
---