Encinitas City Manager to leave post in January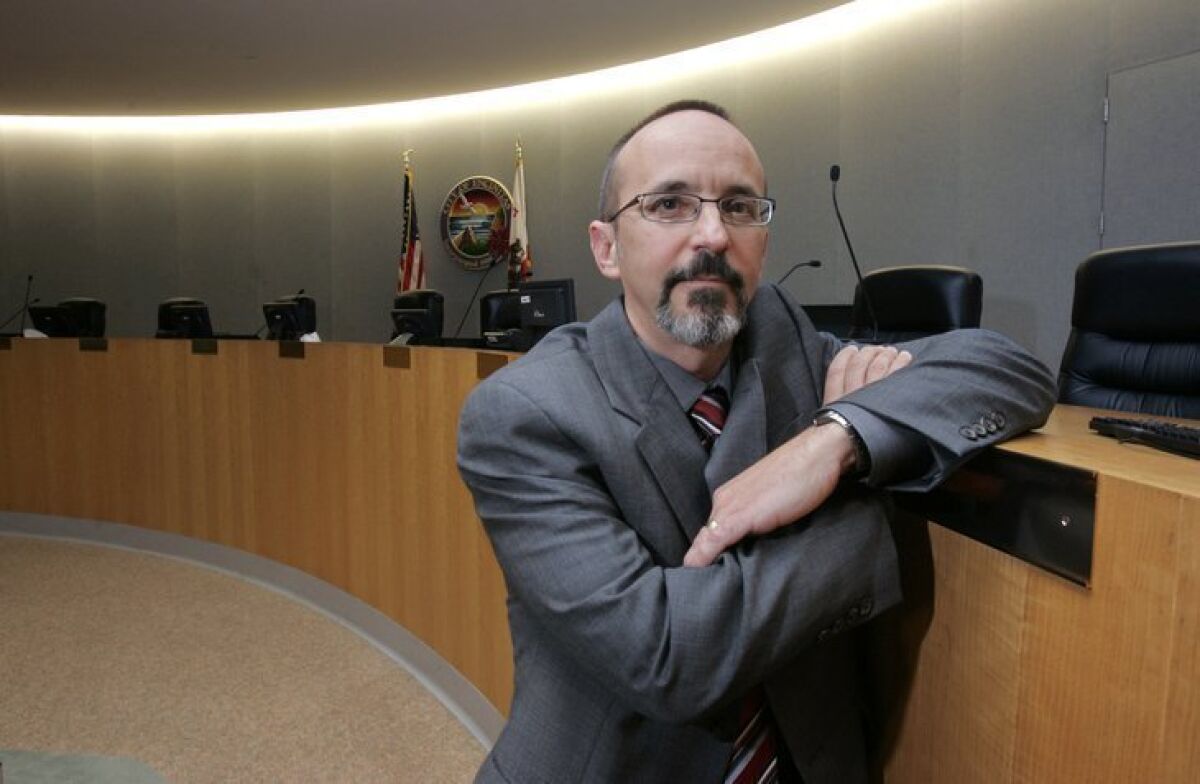 City Manager Gus Vina's time in Encinitas will come to an end next month.
Vina, who unexpectedly announced last week he will step down to take a city manager position in Northern California, asked the council to approve Jan. 16 as his last day. Although his contract calls for 90 days' notice in the event of resignation, the City Council unanimously voted Dec. 17 to let him leave as early as Jan. 16 and as late as Jan. 31.
"We don't want to keep someone here who is moving on with their future employment," Mayor Kristin Gaspar said.
Gaspar noted in previous conversations with Vina, he stated his end date could be pushed to the end of January if the city needs him, but not much later due to the start of his new job.
So, Councilman Mark Muir recommended giving a range from mid to the end of January.
When asked by the council, Vina said the timeline works for him. He didn't say anything else regarding the agenda item.
Vina has yet to announce which Northern California city he'll serve as the city manager. As Encinitas' city manager, Vina oversaw day-to-day operations, including major projects such as construction of the soon-to-open Encinitas Community Park.
Councilwoman Lisa Shaffer said Vina's departure in January doesn't give the city a lot of time to find an interim city manager. But she added the city lacks the power to keep him there until the end of his contract in March.
She advocated for the end of January to "give the city more cushion."
Vina was hired in 2011. His salary started at $210,000, and he's currently paid $216,000.
Later, the council adjourned to closed session to discuss finding an interim city manager.
The reported actions out of closed session: The council directed Gaspar and Deputy Mayor Catherine Blakespear to identify interim city manager candidates for council consideration, according to Shaffer's Dec. 18 online newsletter. And the council recommended a firm to begin recruiting a long-term city manager, she said.
Resident Dennis Lees, the only public speaker on the agenda item, urged the council to select a replacement city manager with a background in coastal and environmental issues.