Encinitas council OKs interim city manager's contract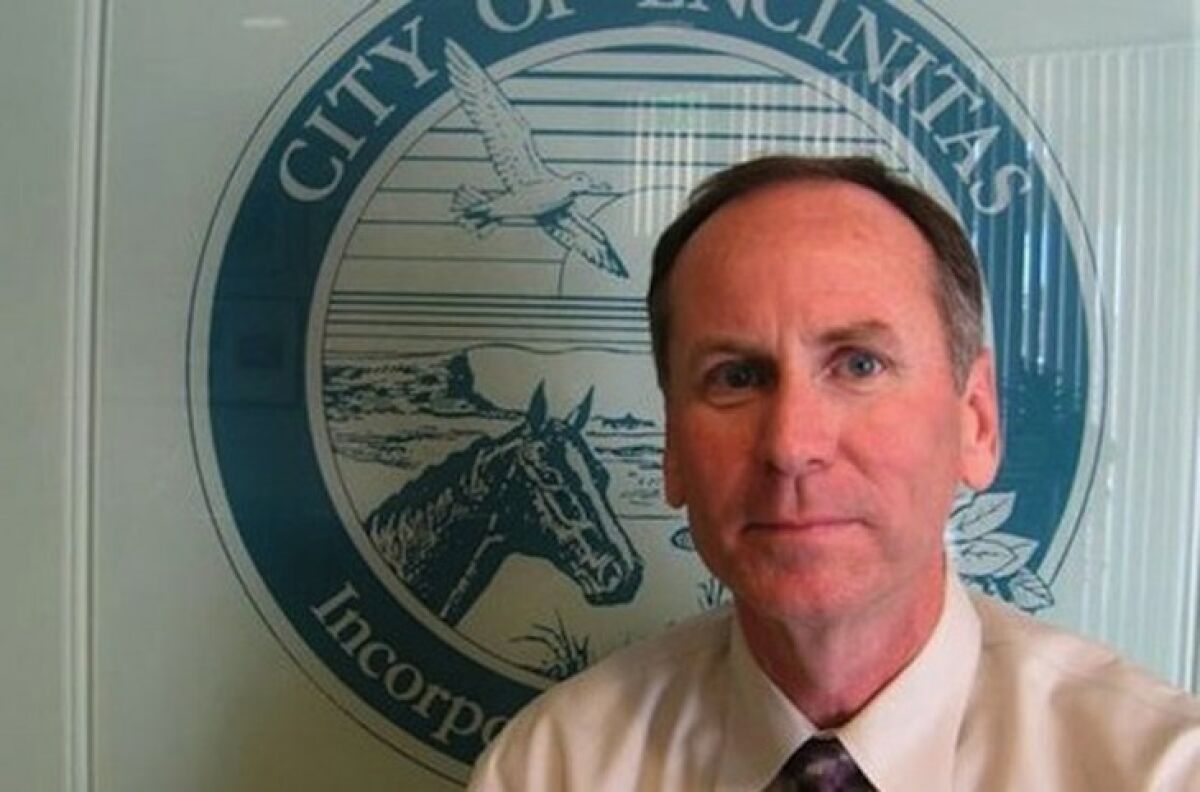 After agreeing to hire Larry Watt two weeks ago for the interim city manager post, the Encinitas City Council unanimously signed off on his contract Jan. 21.
Watt's contract, which will last up to six months, started on Jan. 22. He'll oversee day-to-day operations until the council finds a permanent city manager. That process is expected to take four or five months.
He'll make about $15,000 a month in salary without benefits.
Watt is replacing Gus Vina, who announced last December he took a city manager job in Northern California. A longtime Encinitas resident, Watt served as the city's public works director from 2007 to 2011.
Two weeks ago, Watt told the Encinitas Advocate he's happy to step in as interim city manager, but added he has no interest in applying for the permanent role.
Also, the council voted at the meeting to approve a contract with the firm Avery & Associates, which will recruit candidates for the full-time city manager position. The city will pay the firm $18,000, plus up to $6,000 in direct expenses.
Among other conditions, Avery & Associates will be required to set up an email account so the public can share their thoughts on the ideal candidate. Eventually, the firm will present the city a list of finalists.
As per the contract, if the city's future city manager resigns or is terminated during the first two years of employment, Avery & Associates would assist in identifying a replacement without charging the city an additional fee, although the city would still have to pay out-of-pocket expenses.