The Cardiff Mustangs competitive soccer club recently announced that its girls 2007 competitive soccer team has advanced to the Cal South State Cup ("State Cup") semi-finals, a huge accomplishment for a local club.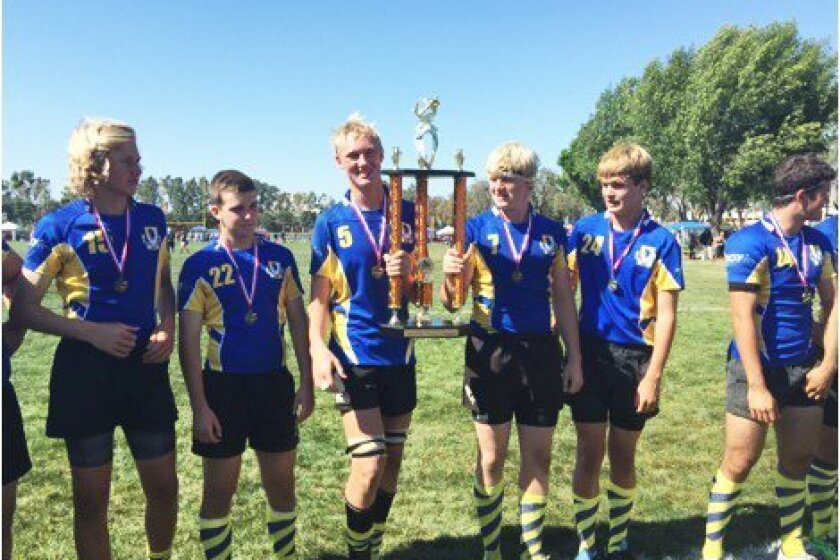 Congratulations to the U/16 Coastal Dragons rugby team, who won the Boys Southern California Youth Rugby Championship, 21-20, with an exciting win over San Monica at Cal State Long Beach.
Jim O'Donnell has spent many early mornings over the past two decades at Moonlight Beach fixing volleyball nets, raking the sand and prepping the courts in other ways.

Encinitas Express Soccer League (ESL) coach Brett Mills has spent most of his life on the soccer field.

Nathaniel Bloom and his twin sister, Miriam, have supported each other's soccer endeavors unconditionally, practically since they were toddlers kicking a ball around in the backyard.

In a "hard fought battle," the La Costa Canyon Pop Warner Midgets fell Dec. 10 to Connecticut's New Britain Raiders 14-22.

Encinitas' Kim DiCello is making a living out of playing on the beach, ranked sixth in the country on the Association of Volleyball Players Pro Beach Volleyball Tour.

An All-Star team of junior golfers from Encinitas Ranch Golf Course came in second in the PGA Junior League Golf West Regional Sept. 20-21 at the San Ramon Golf Club near San Francisco.