Encinitas native goes from NBA to beach volleyball court
Throughout his basketball career playing for the Houston Rockets, Indiana Pacers, Minnesota Timberwolves and Phoenix Suns, 29-year-old Chase Budinger reached incredible heights in the NBA, and that's aside from his towering 6-foot, 7-inch frame. Playing for a variety of top-tier teams as a small forward, Budinger excelled during his standout three seasons with the Rockets, whether supporting his team or catapulting over P. Diddy during the 2012 Slam Dunk contest. As a result, it may have come as a surprise then that after nine years in both the American and EuroLeague, Budinger would leave the basketball court behind for the beach.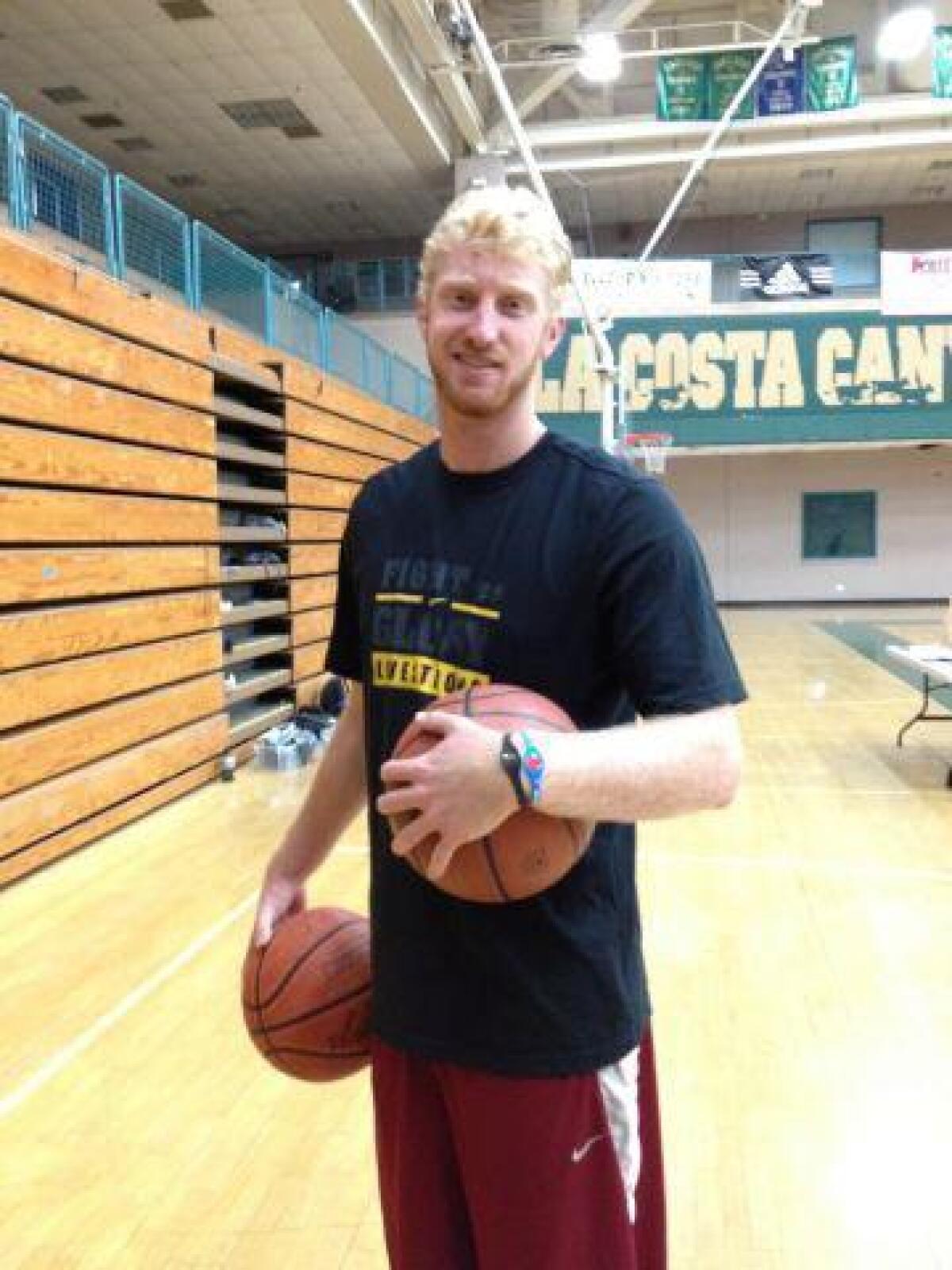 "I always thought that these two sports complemented each other so well," says Budinger who revealed earlier this year he was transitioning into playing beach volleyball professionally and partnering up with Sean Rosenthal, a two-time Olympian and giant of the sport. "The jumping, reaction time, vision and quickness (are the same with both sports). But in basketball, you're inside with your shoes on playing 5 on 5 and in volleyball it's just you and your partner, so you're involved in every play."
For the towering Budinger, the foray into the world of professional volleyball is just the latest chapter in a long athletic career that began in North County. Growing up in Encinitas, the La Costa Canyon grad was a stand-out high school player who dominated both sports throughout his teenage years. In 2006, the same year he and his varsity basketball team were crowned CIF champions and Budinger was given the prestigious California Mr. Basketball award, Budinger was also voted the best volleyball player in the nation, scoring a nod as the Most Valuable Player in the 18 and Under division at the U.S. Junior Olympic Volleyball Tournament. Proving that a talent for athletics runs in his family, both his older brother and sister play volleyball professionally.
"I loved my time there," says Budinger of his years at La Costa Canyon. "It was such a high level sports school. (One of the biggest moments) that sticks out to me is winning CIF my senior year, because I got so close the previous years." As for why Budinger surmises that he excelled at volleyball in particular, he chalks it up to both his height, as well as a steady routine of practice at places including Moonlight Beach in Encinitas. "I think I was just a very mature volleyball player. I could jump well for somebody who was tall and was really good at the basics. So I think that's what made me stand out."
As a result, Budinger never let his passion for volleyball fall behind while in the NBA, routinely practicing during his off-time in the summer.
"The plan has always been to venture into volleyball after basketball," Budinger notes. "I got a call from Sean Rosenthal one day and he asked if I had any interest in playing. I gave it some thought and soon after I told him, 'Let's do this!'"
A player so efficient his nickname is "Superman," Rosenthal competed in both the 2008 and 2012 Olympics and was seeking a new partner just as Budinger's career in the NBA was coming to a close. "Our team will be Budinger/Rosenthal," he explains, with the two setting up shop outside of Los Angeles in Hermosa Beach where Budinger now resides.
Along the way, Budinger is slowly getting used to going from a massive operation like the NBA to professional beach volleyball, which involves the player managing himself. "You set up practice times, workout times, extra cardio, massages. Whatever it is, it's always on you," he explains. "This is something I am getting use to because in basketball you are told what to do with all your coaches, trainers or strength coaches."
Aside from the independece, Budinger points to another major perk: "Walking onto the sand and feeling the sunshine hit your face and you just say, 'This is my workplace.'"
Sign up for the Encinitas Advocate newsletter
Top stories from Encinitas every Friday for free.
You may occasionally receive promotional content from the Encinitas Advocate.