Encinitas Boys & Girls Club celebrates new outdoor basketball court
At the First Annual Big Blue Breakfast & Ribbon Cutting Ceremony on Nov. 9, Boys & Girls Clubs of San Dieguito celebrated the reopening of the Griset Clubhouse in Encinitas' outdoor basketball court. Close to 100 guests attended the inaugural fundraising breakfast, which honored the collaboration of the Club and National Junior Basketball (NJB). NJB's generous donation enabled the club to refurbish this facility. National Junior Basketball is a nonprofit basketball program in Southern California, which utilizes Boys & Girls Clubs of San Dieguito's facilities to host practice sessions and games.
"NJB and Boys & Girls Clubs of San Dieguito have been collaborating for over 15 years to bring sports, particularly basketball, to the youth in the local area. Our organizations work hand-in-hand to provide programs and services to as many kids as possible and our partnership has been both a success and a pleasure," said Davion Sarver, Boys & Girls Clubs of San Dieguito senior athletic director.
The inaugural breakfast raised funds to improve and expand athletic programs at Boys & Girls Clubs of San Dieguito. The club provides $45,000 annually in scholarships for youth to participate in its athletics programs. The event featured guest speaker Coach Steve Fisher, the former head basketball coach of SDSU who also lead the University of Michigan's "Fab Five" to the national championships. Fisher shared the importance of BGC Athletic programs in mentoring young athletes, expanding athletic opportunities to all youth, creating lifelong athletes, and developing engaged community members.
Former BGC Athletics members shared the impact of these programs at the event. One of these members, Cole Snyder, participated in several athletics leagues within the club, which gave him the skills and experience essential to playing at the high school level. He regularly returns to the club to coach elementary and middle school-aged members. At the Big Blue Breakfast, Snyder shared that "The experiences [he] had with this club are unrivaled. The memories [he has] from here will always be some of [his] most cherished."
For more information on Boys & Girls Clubs of San Dieguito or for a tour of one of its facilities, visit www.bgcSanDieguito.org or call (858) 755-9371. —News release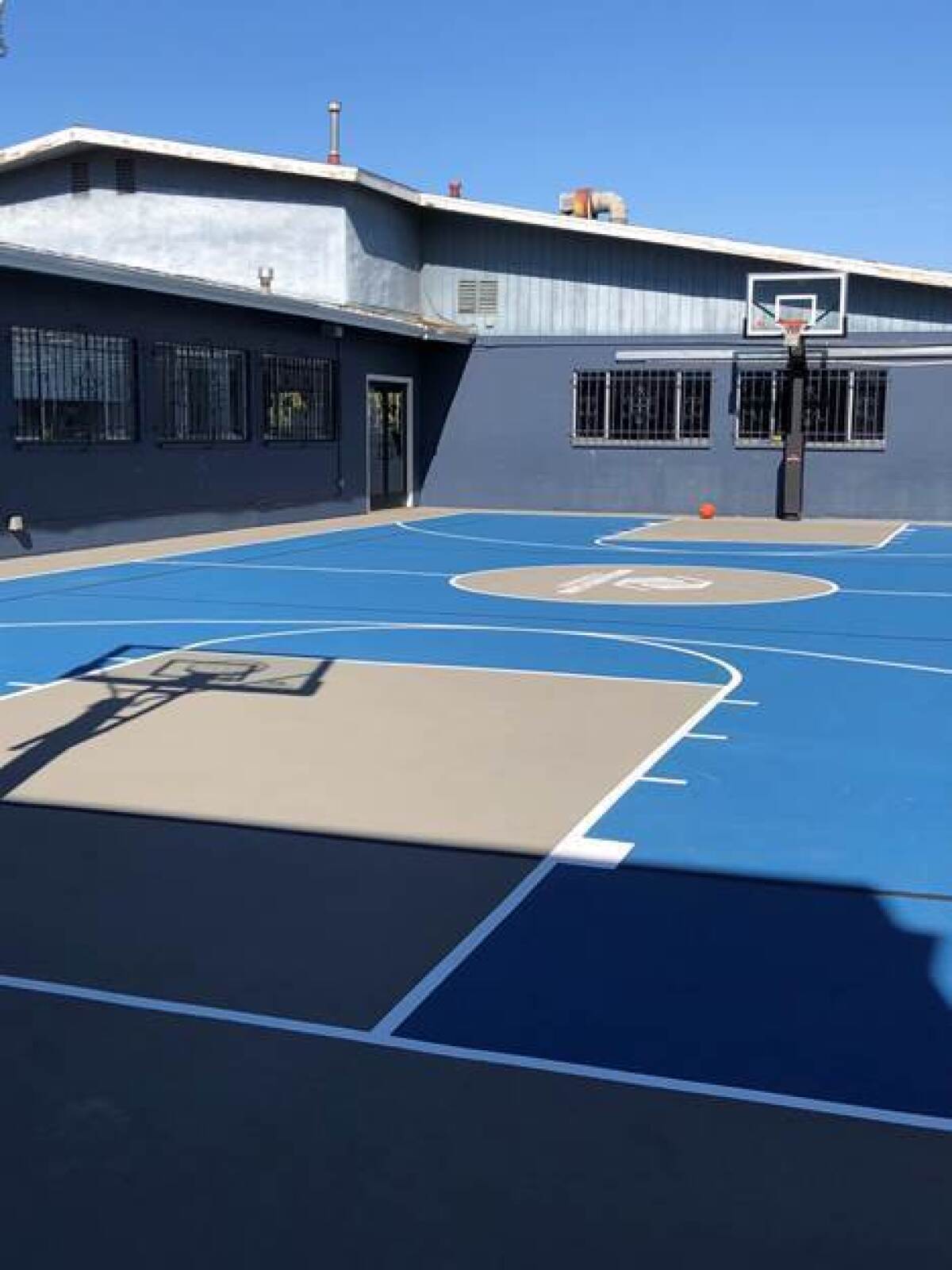 Sign up for the Encinitas Advocate newsletter
Top stories from Encinitas every Friday for free.
You may occasionally receive promotional content from the Encinitas Advocate.