La Costa Canyon confirms Avocado West cross country dominance
In a prelude to this week's CIF Championships, the La Costa Canyon girls and boys cross country teams demonstrated that they are primed and ready for the section races by breezing past a solid group of competitors while defending their Avocado West League titles last Saturday (Nov. 10) in the North County Conference Championships at Oceanside's Guajome Park. In addition to the Avocado West, league crowns were determined in the Avocado East, Valley and Palomar Leagues.
Based strictly on enrollment, Coach Bill Vice's squad will compete in the CIF Division II race at Morley Field this Saturday (Nov. 17), but the other five Avo West schools will all be part of Division I. Although the Mavericks may have their sights set on the CIF and State meets, the league meet was not something they were going to overlook.
"I told the team that whenever you get an opportunity to run for a league championship, you have to be honored by that and we definitely wanted to continue our tradition of success here," said Vice, whose squad captured both divisions for the fifth consecutive year.
Vice's girls, paced by superb senior Kristin Fahy, who made it a four-year sweep as individual champion, placed three runners in the top four and had all five scorers and six total in the front 10. The Mavs' 25 points gave them a comfortable edge over runner-up Canyon Crest (54) and third place Torrey Pines (60). Fahy, who stalked CCA junior Carlie Dorostkar for the first half of the race, kicked it in late to clock 17:42.8 over the hilly 5K dirt course. Dorostkar was second (17:53.1) with Fahy's senior teammate Jessica Riedman (18:25.6) third and LCC freshman Kyra Compton (18:45.2) fourth.
The boys' competition had a similar narrative. La Costa Canyon again had three of the top four with senior Jacob Stanford employing a late surge to pull away, hitting the finish in 15:27.7. Maverick junior Caleb Niednagel (15:42.6) grabbed runner-up honors from Mission Hills' Jonathan Velasco (15:44.9) with Stanford's twin brother, Garrett (16:00.4), collecting fourth. Torrey Pines junior Nick Salz was 30 seconds back in fifth. LCC wound up with 32 points. San Marcos was a solid second with 65 followed by Canyon Crest (77) and Torrey Pines (90).
Below is a photo gallery from Saturday's racing. For complete results, go to finishedresults.com.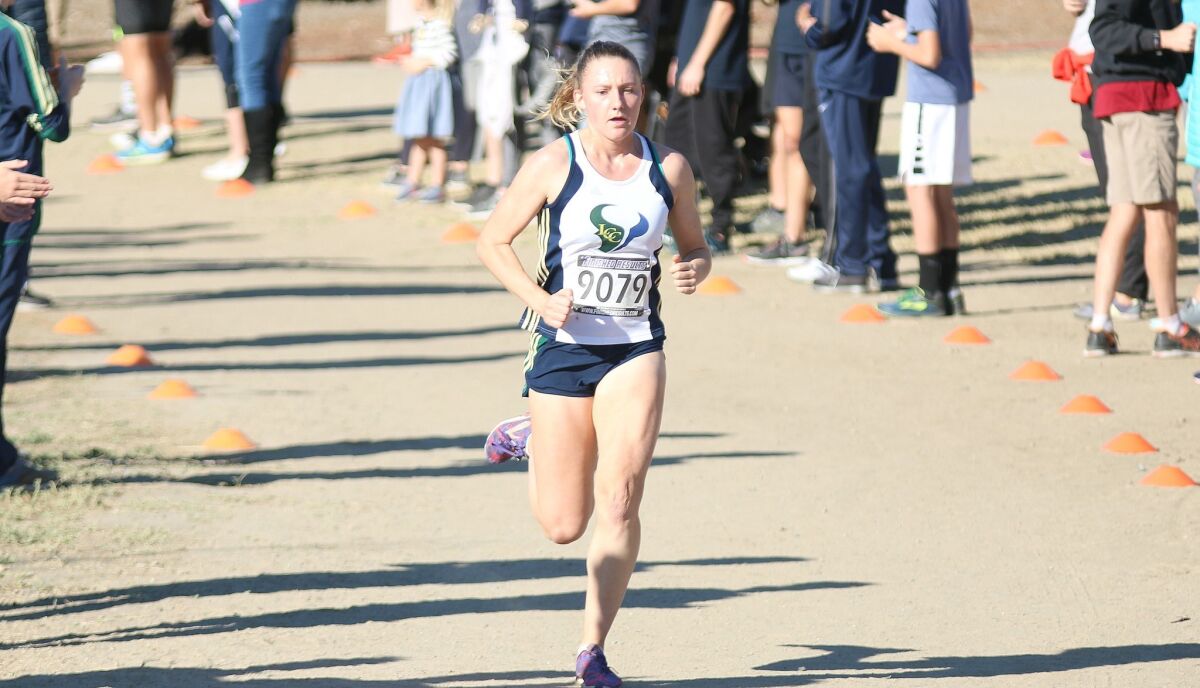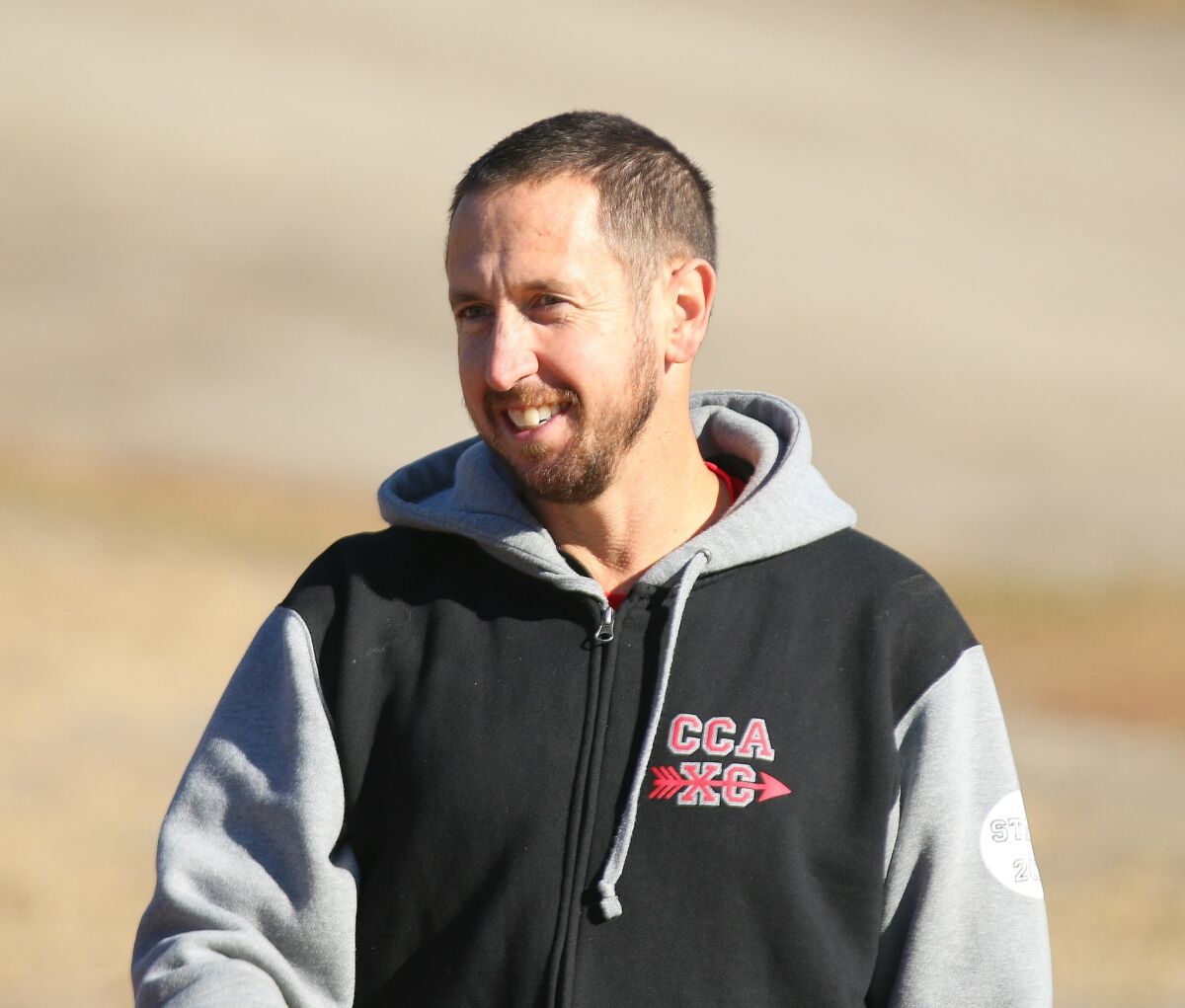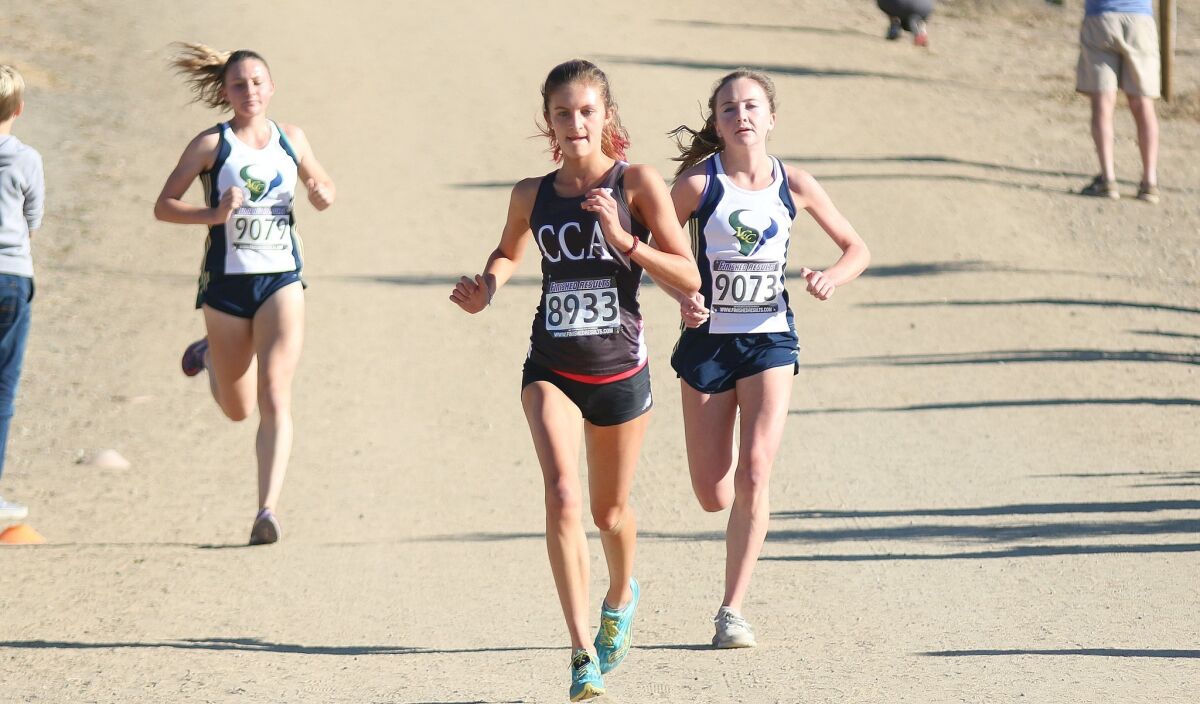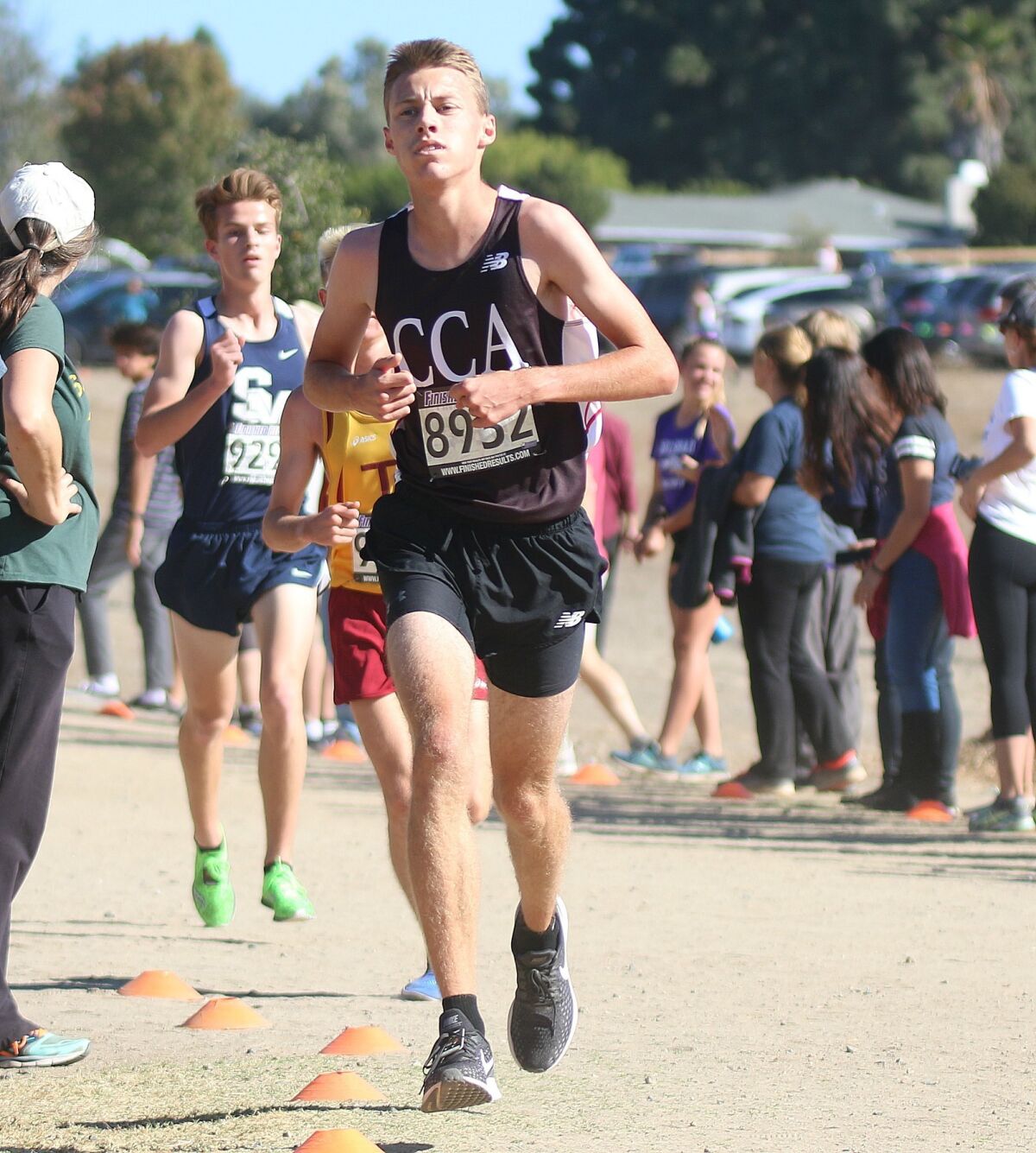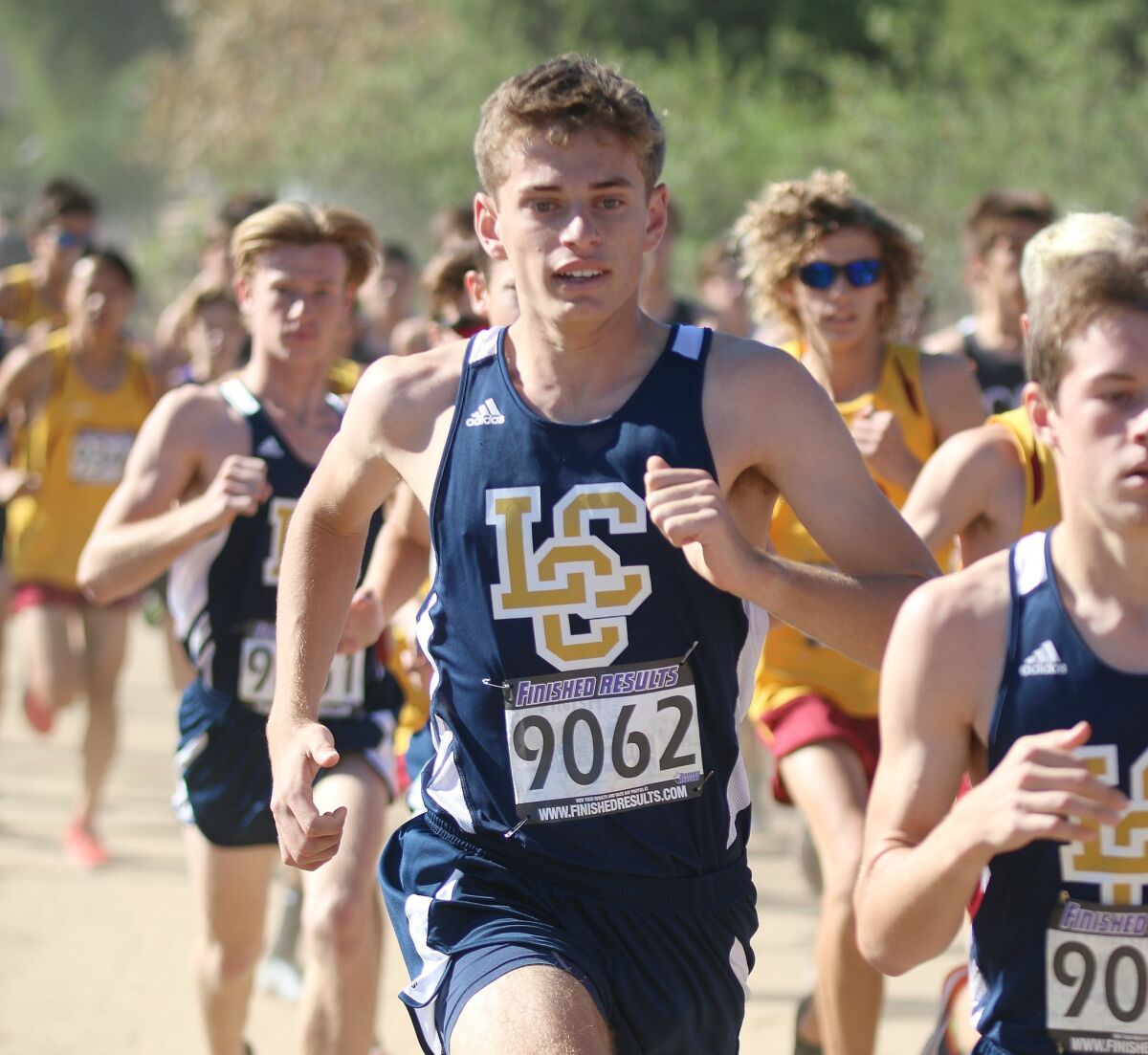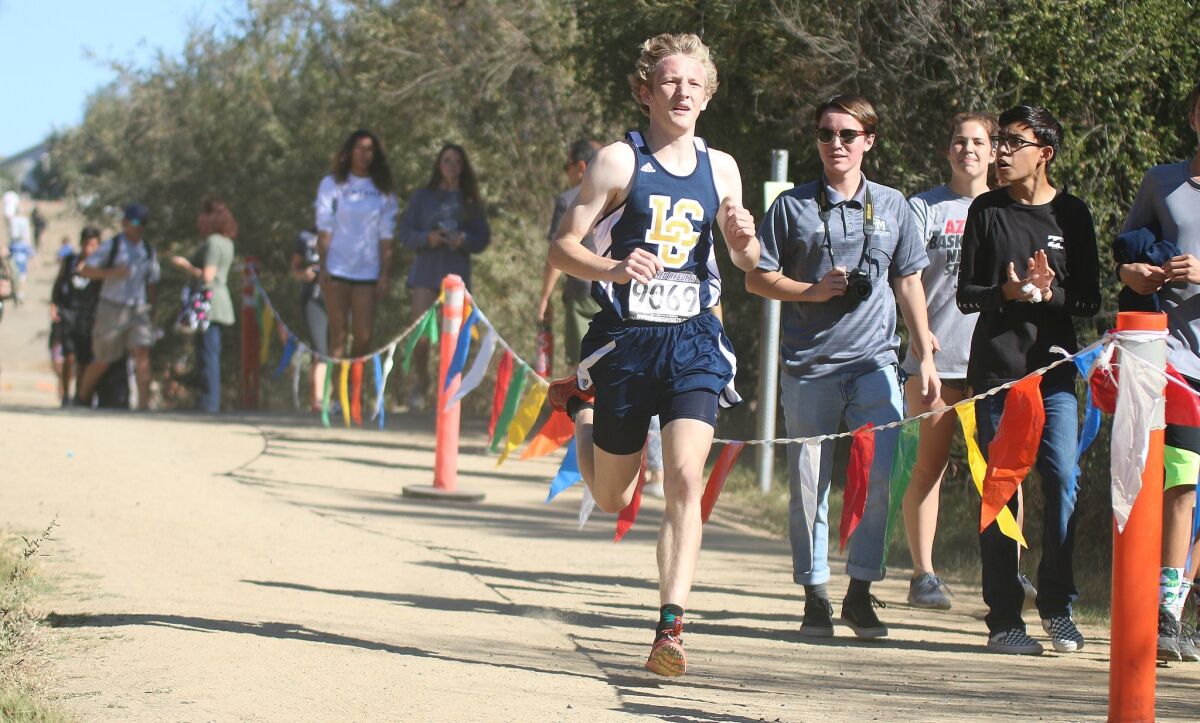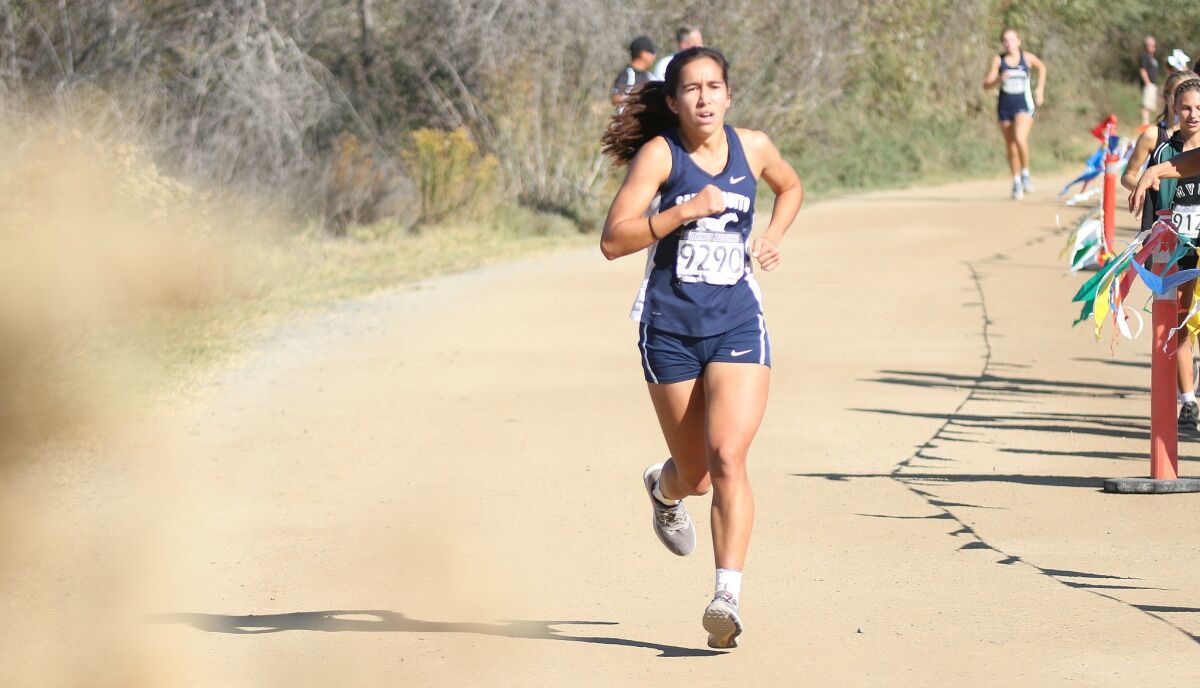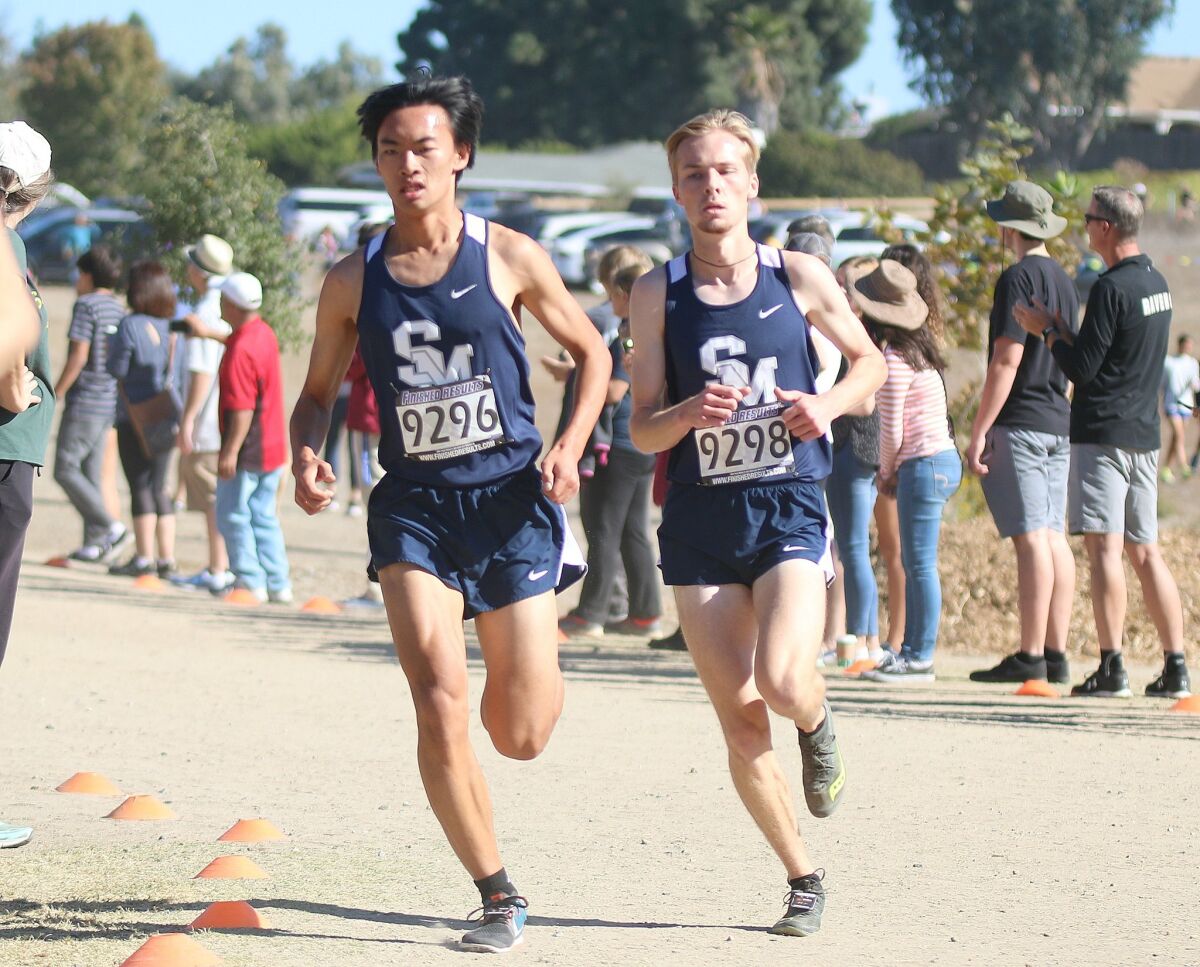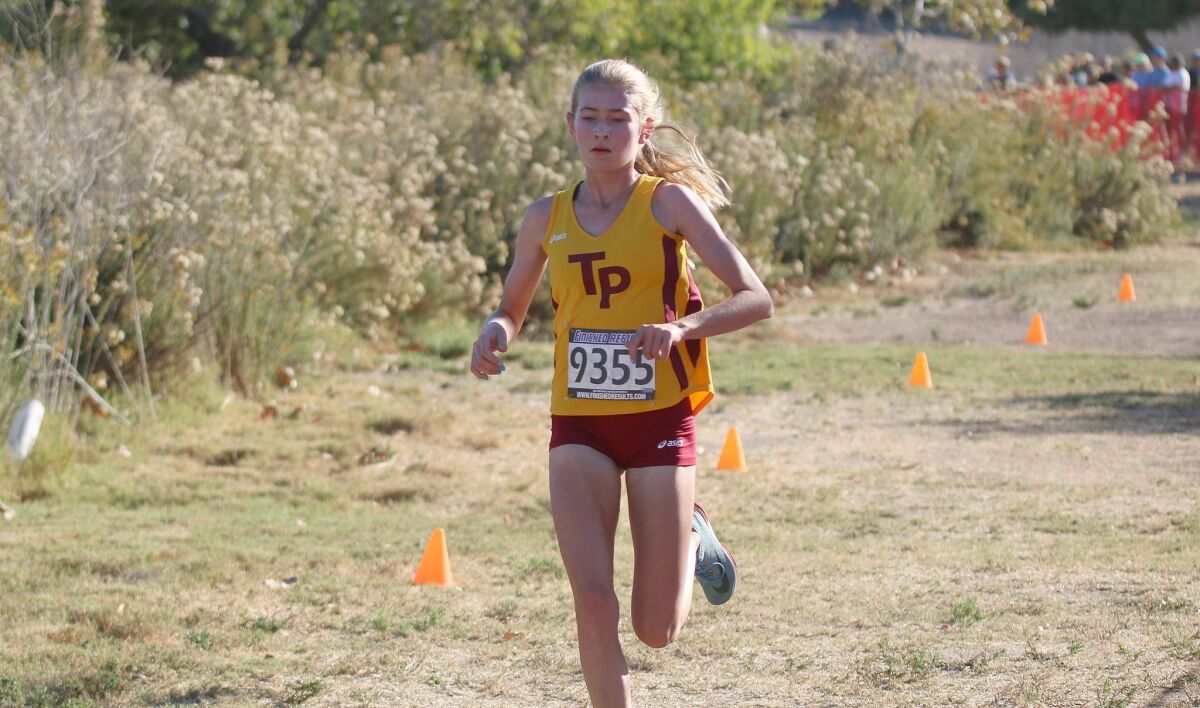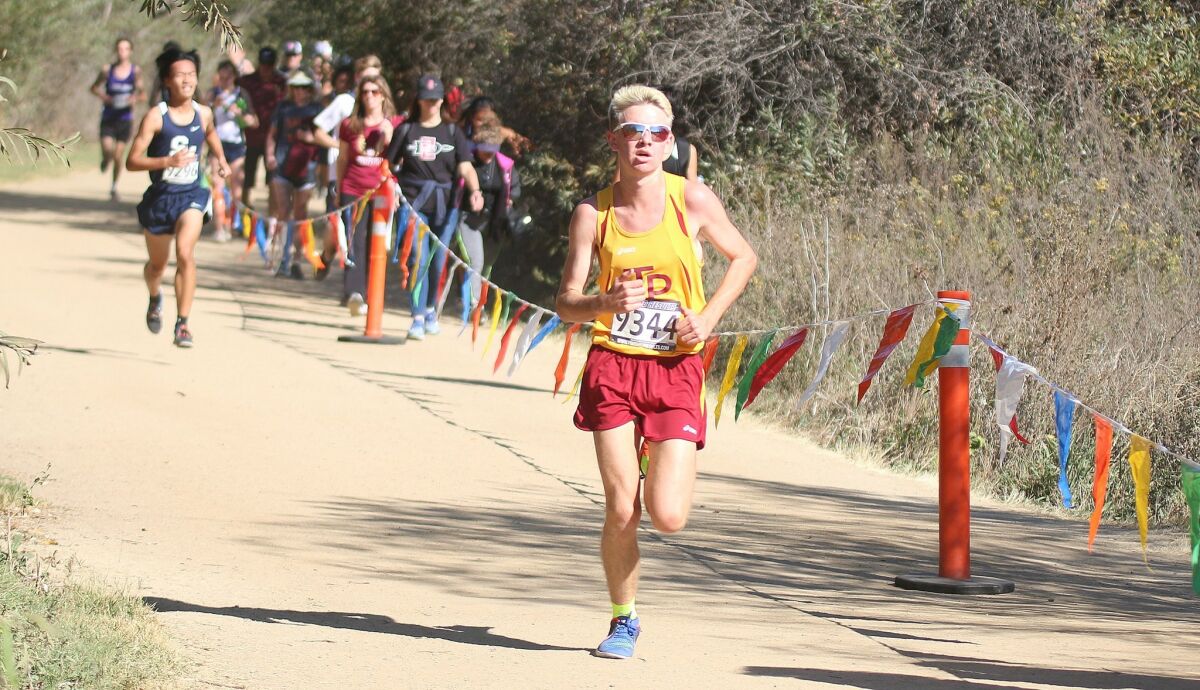 Sign up for the Encinitas Advocate newsletter
Top stories from Encinitas every Friday for free.
You may occasionally receive promotional content from the Encinitas Advocate.