Developer pulls 4-story apartment complex proposed for Encinitas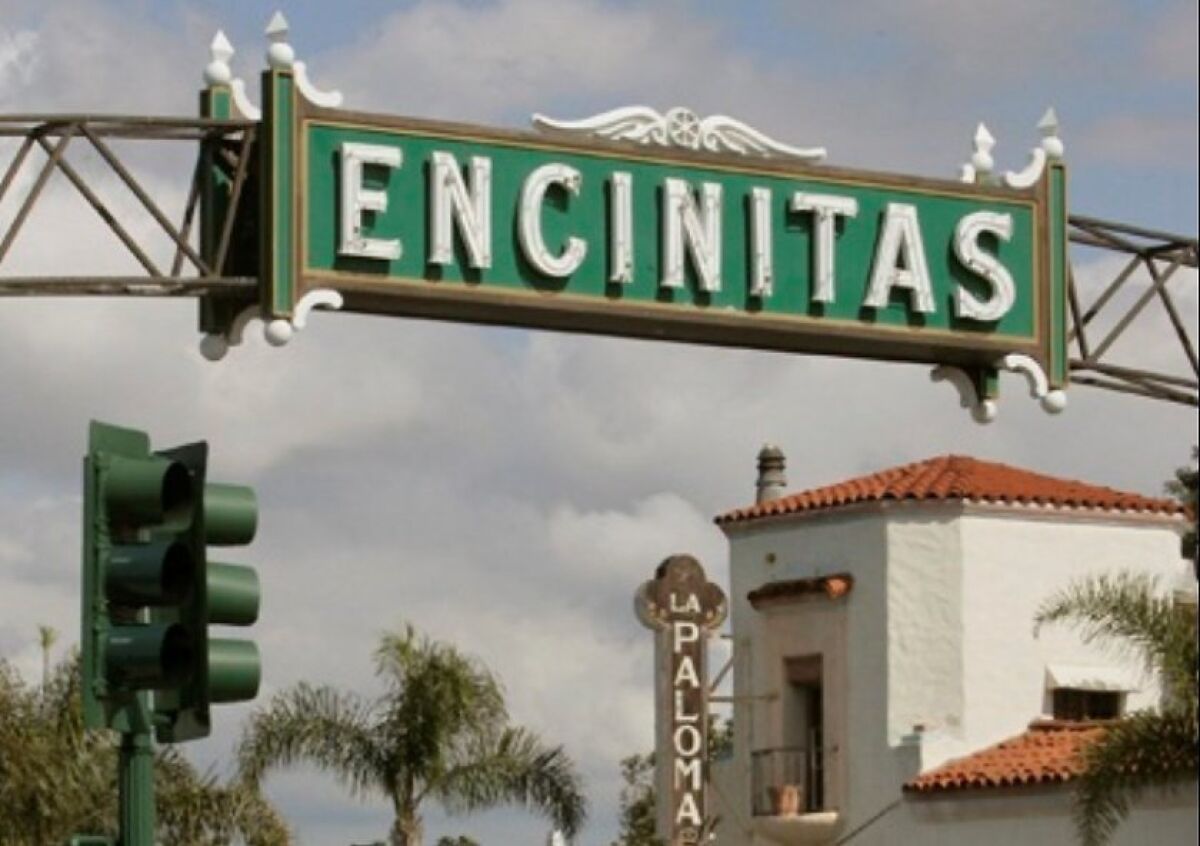 The developer who was proposing to build a four-story, nearly 70-foot-tall apartment complex near the busy Encinitas Boulevard and Rancho Santa Fe Road intersection has withdrawn his application, citing city and community opposition.
In an email released by the city late last week, project developer Randy Goodson of Accretive Investments wrote that he was withdrawing his project because the city wasn't complying with state low-income housing laws and was creating extensive "hurdles" to the project's approval. In the email, Goodson wrote that the city ought to allow the project to be built "by right" without additional requirements, such as a traffic study, and without public meetings.
Goodson, who couldn't be reached for comment, also wrote that he believes the city encouraged "community opposition and resistance" to his apartment project. Given this situation, "it has become clear that ... more hurdles ... may be created, if we are lucky enough to find ways around the current obstacles," he wrote.
In recent months, neighboring homeowners frequently have spoken out against Goodson's development plans at City Council meetings. They've also posted signs on community mailboxes and broadcast their concerns through online forums. However, this neighborhood activism isn't new; many of these same people opposed an earlier proposal for the site.
Goodson's latest proposal for the nearly 7-acre site involved building a 277-unit apartment building wrapped around a 538-stall parking structure. Out of the 277 units, 41 were to be designated as low-income units.
Under state housing law, if a project is proposed to contain some low-income housing, it's eligible to seek exemptions from city building standards. Goodson sought two exemptions. The first would have allowed the project to have four stories, instead of three, while the second would have allowed him to exceed the city's building height limit by 30 feet.
Goodson also sought to have the project declared a "by right" development, meaning that it wouldn't require public hearings, because it is listed in a new citywide planning document as one of the places where multi-family housing is allowed. For this reason, the city also shouldn't be requiring him to do traffic or greenhouse gas emission studies, he contended.
The city's attorney for housing issues, Barbara Krautz, strongly disagreed with his position. In a 4-page letter she sent out just a few days before Goodson's e-mail, she wrote that "the project as currently proposed does not have sufficient affordable housing units to qualify as a 'by-right' development." It would need at least one more unit to qualify, she wrote.
As to Goodson's position that traffic and other studies shouldn't be required by the city, Krautz wrote that was ridiculous.
"It would be absurd to interpret (state housing law) to mean that any project requesting a density bonus is no longer required to submit any studies whatsoever, even when those studies are unrelated to the requested density bonus," she wrote.
Among other things, the city has concerns about how people will gain access to the property, Krautz wrote. Goodson has said that the access point would be the private McCain Road off Encinitas Boulevard and two driveways linking the site to Rancho Santa Fe Road would only be used for emergency access. But the plans he submitted to the city show that these are "major access routes with no barriers to regular use by occupants of the project," she wrote.
Krautz wasn't the only one with substantial issues. Anna Colamussi, the city planner who reviewed the application, sent Goodson a 96-page document in late November detailing "issues/corrections" that the city wanted addressed.
Among other things, Goodson didn't include documentation to prove that he had to put a four-story, 69-foot-tall structure on the site in order to create 277 units of housing, she wrote. He must submit paperwork showing that a design that's lower in height won't work on the site because of constraints related to steep slopes or other issues, she wrote.
This is the second time in 10 years that Goodson has submitted a development proposal for the site and then later withdrawn it. In 2009, his application for what was called the Olivenhain Town Center project was pulled. That project called for a cluster of buildings with shops, offices and apartments, as well as 13 single-family homes.
Goodson had described that development plan as a way to give the city's Olivenhain community a pedestrian-friendly destination. Neighbors said the developers were trying to get around the area's large-lot zoning restrictions.
-- Barbara Henry is a reporter for The San Diego Union-Tribune
Sign up for the Encinitas Advocate newsletter
Top stories from Encinitas every Friday for free.
You may occasionally receive promotional content from the Encinitas Advocate.